After the disappointments of the last two T20 World Cups – and the heartbreaks in ICC tournaments for the last nine years – the Board of Control for Cricket in India (BCCI) is focusing strongly on the 2023 ODI World Cup at home.
To chart out the plans for the 2023 World Cup, and review the performances – mostly losses outside the home – the BCCI conducted a review meeting on January 1st, Sunday, where they also took some big decisions, including bringing back the Yo-Yo test and deciding to work with the IPL franchises to monitor the fitness and workload of the players.
The meeting was attended by newly-elected BCCI President Roger Binny, Honorary Secretary Jay Shah, Indian skipper Rohit Sharma, head coach Rahul Dravid, Head of Cricket (NCA) VVS Laxman, and Chairman of Senior Men Selection Committee Chetan Sharma.
Another key decision that the board made was to zero down on 20 players and prepare them for the 2023 ODI World Cup. "At the review meeting with the brain trust of Indian cricket, the BCCI has decided that these players will be rotated so that proper preparation is ensured before the 2023 World Cup, which will be held in India," Cricbuzz said.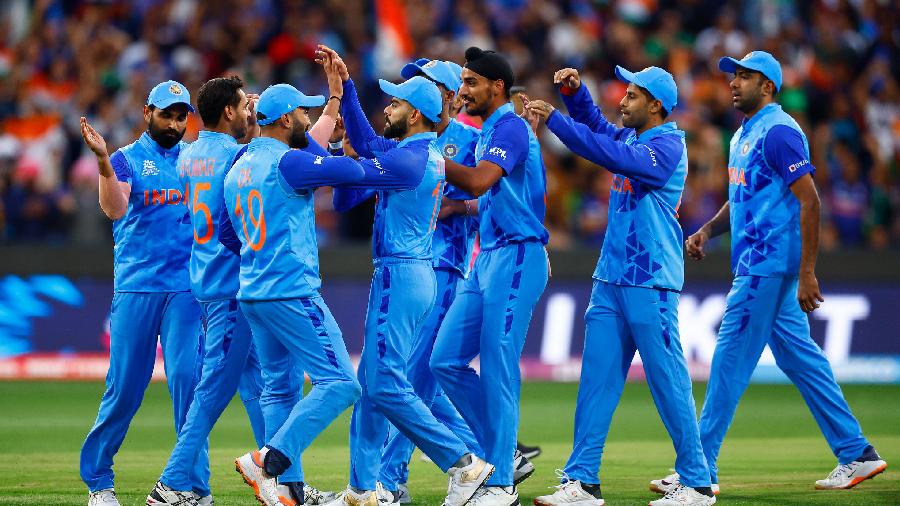 Harsha Bhogle names his 20 probable for the 2023 World Cup
As the fans and experts began brainstorming and naming their own list of 20 players who could be part of the Indian squad going forward, renowned commentator Harsha Bhogle too jumped in the ship and announced his 20 (plus two) players.
Shikhar Dhawan, who has been dropped from the ODI squad for the upcoming Sri Lanka series, did not feature in Bhogle's list, and neither did Bhuvneshwar Kumar, who hasn't played an ODI for a year. Bhogle included Samson too. The 61-year-old commentator also said that Rajat Patidar and Umran Malik are not too far from this list.
"I would imagine this is the core that selectors & team management would work with: Rohit,Rahul,Gill, Virat, Shreyas,Ishan,Rishabh,Sky, Samson,Pandya, Axar,Jadeja, Washington, Kuldeep, Chahal, Bumrah, Shami, Arshdeep, Prasidh, Siraj, Shardul. This is 21. My next 2: Patidar & Umran," Harsha Bhogle tweeted.
I would imagine this is the core that selectors & team management would work with: Rohit,Rahul,Gill, Virat, Shreyas,Ishan,Rishabh,Sky, Samson,Pandya, Axar,Jadeja, Washington, Kuldeep, Chahal, Bumrah, Shami, Arshdeep, Prasidh, Siraj, Shardul. This is 21. My next 2: Patidar & Umran

— Harsha Bhogle (@bhogleharsha) January 1, 2023