Australian opener David Warner is one of the most successful, perhaps the greatest overseas batsman in the history of the Indian Premier League (IPL).
David Warner made his IPL debut in 2009 for Delhi Daredevils. Then in 2014, he was picked up by SRH. He returned to Delhi, now the Delhi Capitals, in 2022.
. He's kept his consistency and form and fitness at such elite levels that he's always been a top performer for whichever side he's played for, and always remained a much-wanted player whenever he was sent in the IPL player auction pool.
Since his debut in 2009, the left-handed dynamic opener has featured in all IPL seasons bar 2018 – when he was banned for his involvement in the Sandpapergate Scandal. Since 2013, in 8 out of 9 IPL seasons, Warner plundered over 400 runs each season, and over 500 runs in six of them, and over 600 runs in 3 of them.
David Warner's name is written in the history books of the IPL, etched in golden letters as arguably the greatest opener in the IPL history and arguably the greatest non-Indian batsman in the IPL history.
Here are David Warner's 3 biggest achievements in IPL history:
Most Runs as an Overseas batter
The claim for David Warner being the best overseas batsman in IPL history is based on this stat: Warner is the leading run-scorer in the IPL among overseas batsmen. He's amassed 5881 runs in 162 IPL matches, averaging 42 and maintaining a brilliant strike rate of 149.
He's overall 4th on the list, only behind top-scorer Virat Kohli, Shikhar Dhawan, and Rohit Sharma – however, all three of them have a lower average and lower strike rate than Warner.
Among overseas batters, AB de Villiers (with 5162 runs at 39/151) and Chris Gayle (4965 runs at 39/148) follow David Warner.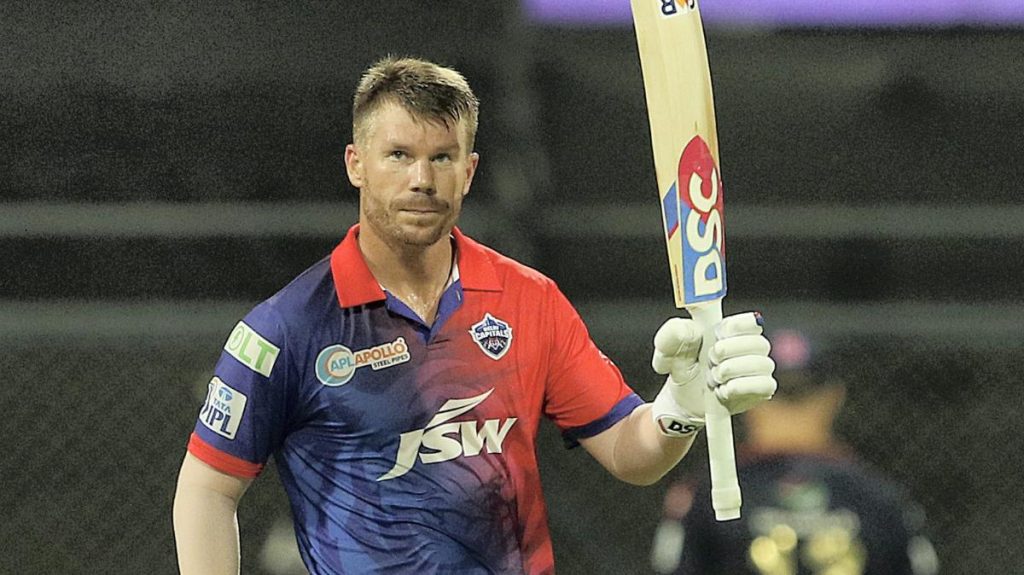 Most half-centuries in IPL history
David Warner holds the record of most half-centuries (excluding hundreds) in the IPL history:  53.
Shikhar Dhawan with 46 and Virat Kohli with 42 follow Warner on this list.
Warner has also hit 4 centuries, same as KL Rahul, Shane Watson, and Jos Buttler; Chris Gayle lead the centuries tally with 6, followed by Virat Kohli with 5 hundreds in IPL.
Most half-centuries in a single season
David Warner's 2016 IPL season is one of the most legendary seasons a batsman has ever had in the IPL as he smashed 848 runs leading SRH to their only title. This is the 3rd most runs ever scored by a batsman in a single edition of the IPL, and it was overshadowed by Virat Kohli's once-in-a-lifetime season of 973 runs. Jos Buttler scored 863 runs in 2022.
While Warner didn't hit any century that year, he cracked 9 fifties in IPL 2016 – which is the most half-centuries in a single IPL season by any batsman. Kohli's 2016 included 4 centuries and 7 fifties.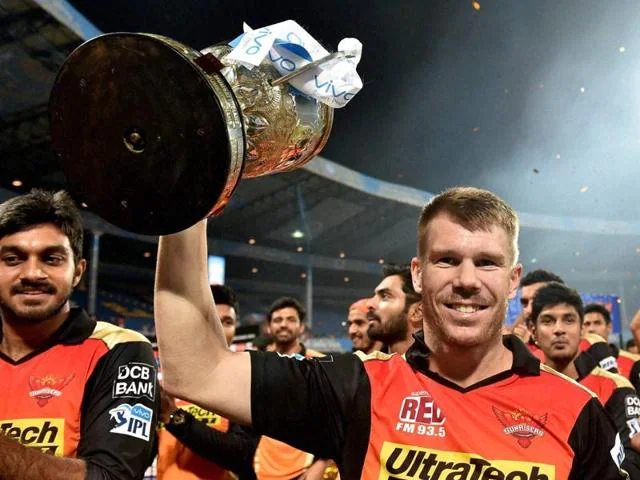 The second highest in a single IPL season is 8 half-centuries, by David Warner himself on his return in the IPL in 2019 and Kane Williamson in 2018 when Warner was banned.
Also, David Warner is the captain to have led SRH to their only title so far.