India's left-arm spinner Kuldeep Yadav has been going through a rough ride in the past two years. Despite being in top form, Kuldeep didn't get any continous opportunities and was eventually sidelined, after a five-wicket haul in Sydney.
Kuldeep Yadav was hailed as India's No 1 spinner in overseas conditions in 2019 by head-coach Ravi Shastri for his amazing performances. However, for various reasons Kuldeep has moved down the order among the spinners in India.
In fact, Kuldeep wasn't picked even on rank turners, where left-arm orthodox Shahbaz Nadeem from the stand-bys was given an opportunity but Kuldeep, who was a part of the main squad didn't get a chance in October 2019. Kuldeep has also failed to cement his place in the Test squad and it has been a long time he played one.
Kuldeep's childhood coach Kapil Dev Pandey feels that it seemed that Kuldeep was not in the 'good books' of the then Team India captain and coach. He feels that Kuldeep was sidelined because of some liking/disliking issues with the captain and coach at that time. He said:
"Ashwin and Jadeja are really good but even when Kuldeep was performing well, he didn't get a chance. He was sidelined because of some liking/disliking issues with the captain and coach at that time, I guess. Even before the injury, he was dropped from the national side."
He added:
"Some say that his form was an issue but tell me, how many opportunities did he get? He was taking wickets. You can't expect six wickets in six balls. It seems he was actually not in the good books of coach and captain, and that was the only reason he missed it," the coach told IANS.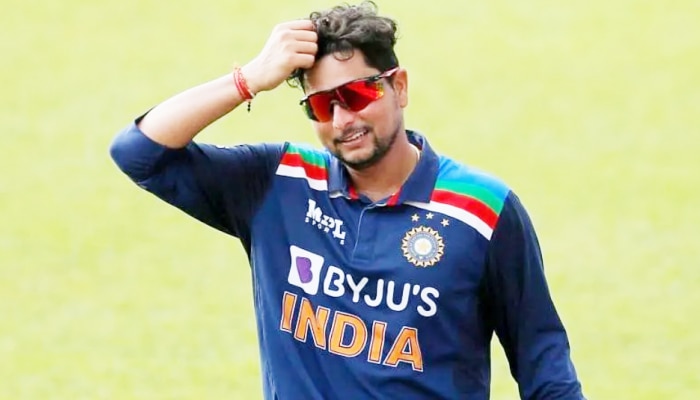 Kolkata Knight Riders also ignored Kuldeep Yadav and preferred to use mystery spinner Varun Chakravarthy in the first leg of 2021 edition of the Indian Premier League. Later, Kuldeep was also released by the franchise for the IPL mega auction.
It has been a long time since Kuldeep has been missing out of action. He was ruled out of the second leg of the 2021 edition of the IPL after he suffered a knee injury. The cricketer underwent knee surgery in September and has been on the path of recovery at the National Cricket Academy, Bengaluru. Talking about his injury and recovery, his coach said:
"I had a word with him, he is recovering well and I told him to focus on the future and forget the past. I believe the new coach and captain will give him a chance to prove his mettle once again. He is a world-class spinner and needs to be in national colours soon,"
Indian cricket team is all set to announce the ODI team for the upcoming 3-match ODI series against South Africa. And if Kuldeep is fully fit, he has a good chance of making it to the team.
"Let's hope for the best. If he gets a hundred percent fit then the chances are good," the coach added.
Also Read: How India Can Prevent Hardik Pandya From Becoming Vinod Kambli?