Dear Cheteshwar Pujara,
You know they say that playing your 100th Test is always a very special feeling and very few cricketers in the globe have had this rare honour. Not everyone can walk that long mile and the ones do, have to be wrapped around a garland of thorns, lacerating a million miles deep into your body for the moments of glory are fleeting and obscurity will always be forever as Napoleon said.
Today you take the yard for your century of Tests and the world may not be buzzing like the other greats of the sport but India has always been lucky to have a few unsung warriors who actually carried the nation on their shoulders without anyone noticing.
Pujji, you are one of those heroes who never had the laurels being thrust down your throat but in the distant shores of SENA nations where opponents crumble like a house of cards, you are that alien that somehow those bowlers could never tame.
What a monumental achievement by Cheteshwar Pujara – 100th Test felicitation with family! pic.twitter.com/vyIdGe9d0p

— Mufaddal Vohra (@mufaddal_vohra) February 17, 2023
In the inimical pastures away from home when India trembled in front of a marauding pack that was out for blood, Cheteshwar Pujara, you stood tall, enduring bullets and cannonballs alike and yet raising your willow every time to see India through.
From Johannesburg to Southampton, from Adelaide to Chottogram, every time the country needed you, you were there. No breaks, no blockages just that sheer bundle of resilience against the spooky bowling mafias who wanted to exploit every possible resource at their behest to leave you broken, beaten and scarred and yet you delivered. With zero regard for caution, with zero regard for your bones, you were that standing heap of machine gun that would age like a fine win and the rust never seemed to settle on you.
Well, life has its course with everyone and in order for you to flap your wings, you will have to burn through ashes before you can become whole again. Life arrived at your door and there you were, standing cluelessly, staring at the incessant decline that your once soaring career got entangled with.
But as I said before, if there was one thing that you were always there for, that was resilience. Ruffle through a gazillion lexicons, and the meaning that you will stumble across throughout is when you manage to kiss the skies again after being buried with Hades. You opted to take that time of yours and travelled overseas to test your hand at county cricket.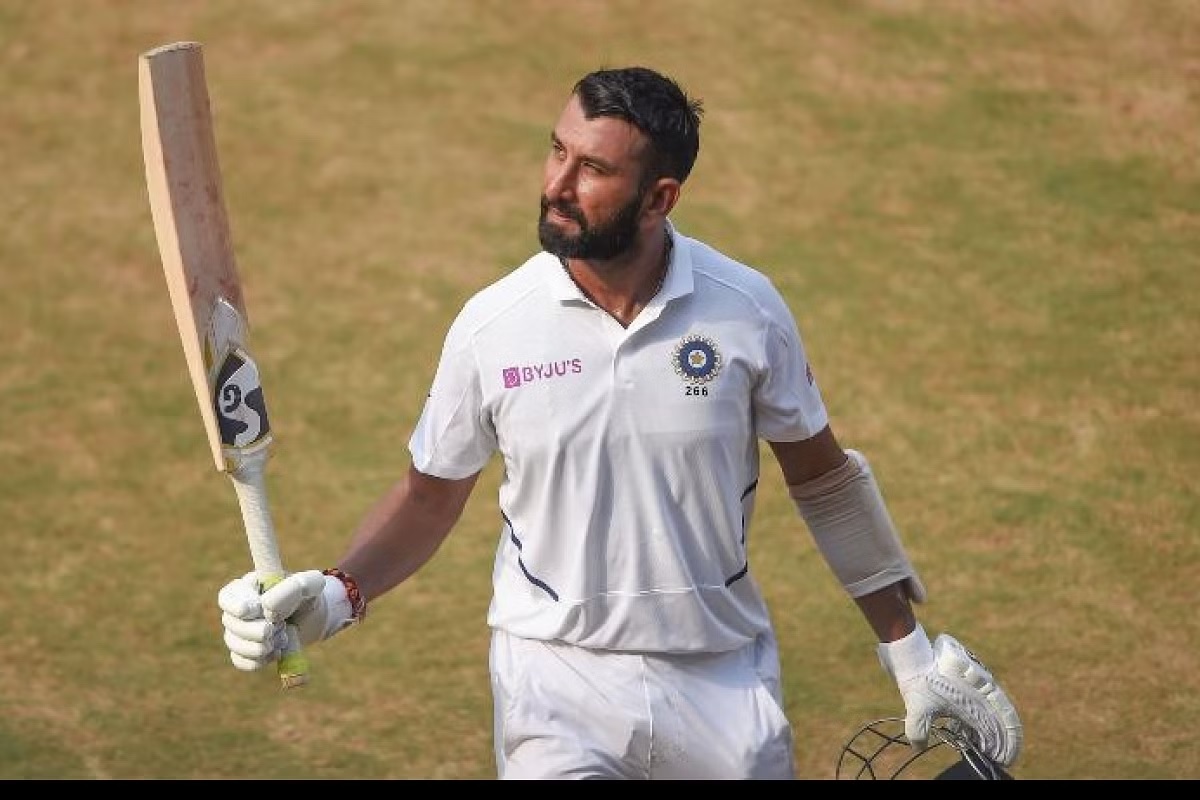 Man o man! I am sure that England would have needed some colossal monikers to shuffle through their cricketing history pages in order to find the parallels with you in that particular season. Records started tumbling as if someone with a full-blown assault rifle that fired automatic rounds of boundaries was pulling the trigger at will. Not only Tests but you conquered the colours too, striding out in the center like a Roman emperor armoured in flamboyancy and would hack down anyone who would get between you and the finish line.
The battle cries weren't the ones hollered in the streets in the ages of swords and shields but the sweet music coming off your bat when the cherry kissed its middle and raced away to the ropes emphatically. Pujji, my love, you were an unstoppable force, a fireball raging through the heart of all those fans who very patiently waited for your willow to speak.
Come 2022, you returned in the Indian colours and a fuming England all set to leave India battered, and once again you arrived in the center like a messiah, battling alongside Rishabh till the time you could and no matter whom you faced, you simply were not willing to stop. You kept on going as if your life depended on the same and we had some hope of maybe walking away with the series but at times you have to stop. And it's okay, Pujji.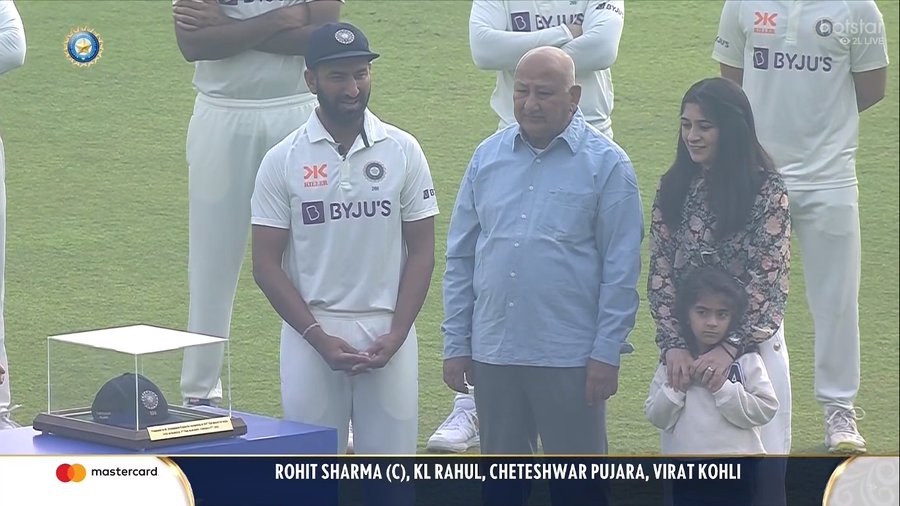 Cheteshwar Pujara, you taught me to battle fiercely, no matter the opposition, no matter the challenges and no matter the situation. You taught me to take those hits more than the patron saint of those underdogs and resilience, Rocky Balboa could. You taught me that belief in yourself works wonders. You taught me that even if the path is riddled with fire, you need to walk that mile for adopting the ability to embrace the flames and turn it into your own.
Pujara, no matter what the world says, I don't care. For me, if there has ever been a wall after Rahul Dravid stepped forth, it is you. I will fight for you as you have fought for India. Once again if life comes knocking with its whims and pansies, I will don my shield as you did, and step up to face Thanos as you stepped up to face the world's bowling boogeymen.
Yours sincerely,
A crazy cricket lover