India opener Prithvi Shaw has spoken with media personnel for the first time since his incident with Instagram model Sapna Gillon Wednesday night in the suburbs of Mumbai.
The videos of Shaw's physical tussle with Sapna and her friends have gone viral on social media and this has created a big furor all around.
While Shaw and his friend, Ashish Surendra Yadav, had lodged a complaint against Sapna and her friends of hitting their cars with a baseball bat and 8 people have been booked, in return, Sapna's lawyer claims that Shaw had assaulted Sapna with a baseball bat.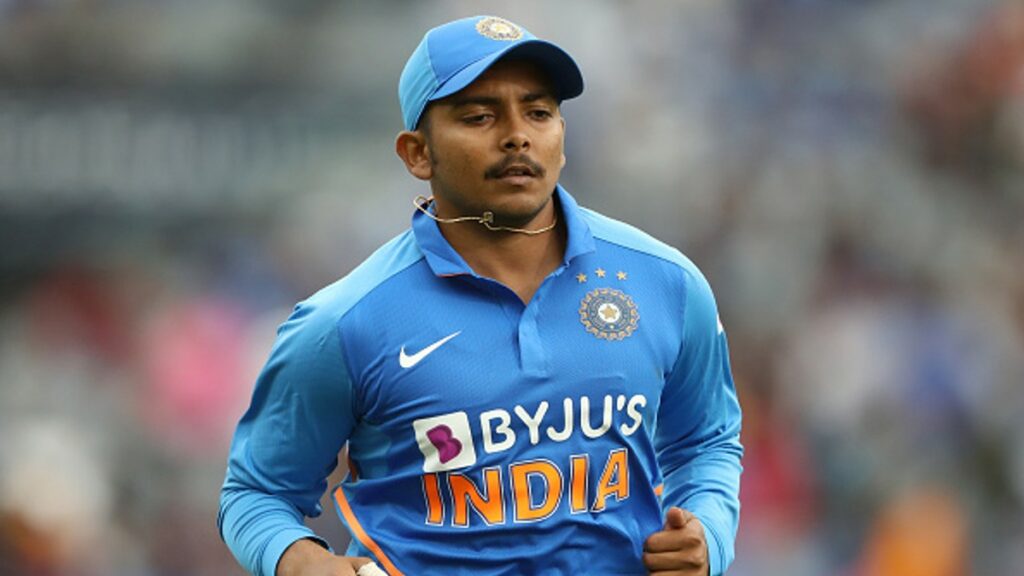 Prithvi Shaw downplays talk of the incident
Speaking about this incident, Shaw said it wasn't his issue.
"Nahin, woh kuch nahin hua tha. Woh unka maamla tha, unhone kar diya. Chodho. Jaane do. Mere ko kuch bolna nahin hai [No. Nothing had happened. It was their fight. Leave it. I don't want to say anything]," Shaw told Times Now in a telephonic conversation as quoted by thesportsrush.com.
Sapna Gill's lawyer alleged Prithvi Shaw assaulted her
Sapna's lawyer, Ali Kashif Khan, said that Shaw was highly drunk, and alleged that the 23-year-old "manhandled" and "assaulted" Sapna Gil. He also accused that the police were not allowing her to go for medical tests and was at the Oshiwara police station in Mumbai.
"Sapna was assaulted by Prithvi. A stick was seen in Prithvi's hand. Prithvi's friends assaulted the group first. Sapna is currently at Oshiwara police station. The police are not allowing her to go for medical," Ali Kashif said.
Mumbai police said this in their statement: "Oshiwara Police has registered a case against 8 persons over an alleged attack on the car of a friend of Indian cricketer Prithvi Shaw after Shaw refused to take a selfie for the second time with two people."
In the videos that have gone viral on social media, Shaw and Sapna can be seen holding a baseball bat – not clear who was hitting who – while Sapna can be heard saying Shaw had hit her. Sapne's friend, who was recording the video, can be heard saying that they have proof of Shaw assaulting them.
This incident is a really bad news for the Delhi Capitals opener, whose India career has already been in a turmoil and he had reportedly been ousted from the team for disciplinary reasons.