Rahul Tewatia's Old Tweet Proves That He Is A True Warrior: It was nothing short of a roller-coaster ride last night during the match between Kings XI Punjab and Rajasthan Royals. Initially, it looked like Kings XI Punjab will win the match as 51 runs were required off 18 deliveries.
However, Rahul Tewatia, the hero of Rajasthan Royals' last match, who was getting badly criticized for his snail-paced knock and for wasting too many balls, made a stunning comeback and turned the tables for his team. Rahul Tewatia went berserk and smashed 5 sixes in an over and took the game by storm.
From commentators, cricket experts to fans on social media, everyone was trolling and criticizing the performance of Rahul Tewatia in the match. Many of them had even started blaming him for the probable loss of the team.


But Rahul Tewatia changed the fate of the game with his incredible performance. He not only shut his criticizers with his brilliant performance but also made his team win the match. His unbelievable innings of 31-ball 53 helped Rajasthan Royals successfully chase down a record total of 224 defeating Kings XI Punjab by 4 wickets.
Meanwhile, an old tweet of Rahul has resurfaced on social media, which perfectly sums up his attitude in the game last night. In his tweet, Rahul wrote that one shouldn't worry about what others think. He wrote:
"Don't worry about what others think. People are always negative, don't let it bother you."
Here, check out the Tweet:
Don't worry about what others think. People are always negative, don't let it bother you. pic.twitter.com/vfFFqoNeDk

— Rahul Tewatia (@rahultewatia02) June 14, 2017

As soon as the tweet resurfaced, people flooded social media with their amazing reactions to the game. People just can't stop praising the cricketer for his amazing performance in the match.
Here, check out the reactions of Twitterati on this:
https://twitter.com/RealManmohanSin/status/1310285869324988416?s=20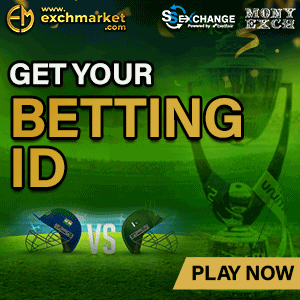 Aaj jaake dekh bhi liya….??

— Parag Chordia (@parag_chordia) September 27, 2020
What a gem! #legend

— Parth Savla (@parth483) September 27, 2020
Dhaga khol batting tewatia bhai..
Well played ??

— HitesH ChobhiyaL? (@HChobhiyal) September 27, 2020
Perfect quote ? #valimai #Thalaajith

— billa Baskar (@MohammedAswath4) September 27, 2020
Bhai tum to dhaga khol diye

— Dehati_Captain (@dehati_captain) September 27, 2020
This quote is for you @KP24

— LeftRightLeft (@pokem0n33) September 27, 2020
Jofra Archer 2.0 #Tewatia

— Parshva Sheth (@ParshvaSheth3) September 27, 2020
??

— Deva (@deva_tn60) September 27, 2020
— Sensei Kraken Zero (@YearOfTheKraken) September 27, 2020