The Pakistan Cricket Board (PCB) finds itself at a critical juncture, deliberating fervently on the matter of their team's leadership. The central question looming over Pakistan fans are, who will step into the substantial shoes left by Babar Azam as captain? Recent reports from India Today hint at the PCB's contemplation of various noteworthy candidates for this pivotal role.
Following an auspicious commencement of their 2023 World Cup campaign with two initial victories, the Men in Green have confronted a series of adversities. Their fortunes have dwindled with three consecutive losses, positioning them in the fifth spot on the points table. The most ignominious of these setbacks was their recent loss to Afghanistan. This defeat, marked by Afghanistan's remarkable chase of 283, has spurred questions regarding Babar Azam's leadership decisions.
Insider Source Reveals The 3 Replacements Of Babar Azam As The Captain Of Pakistan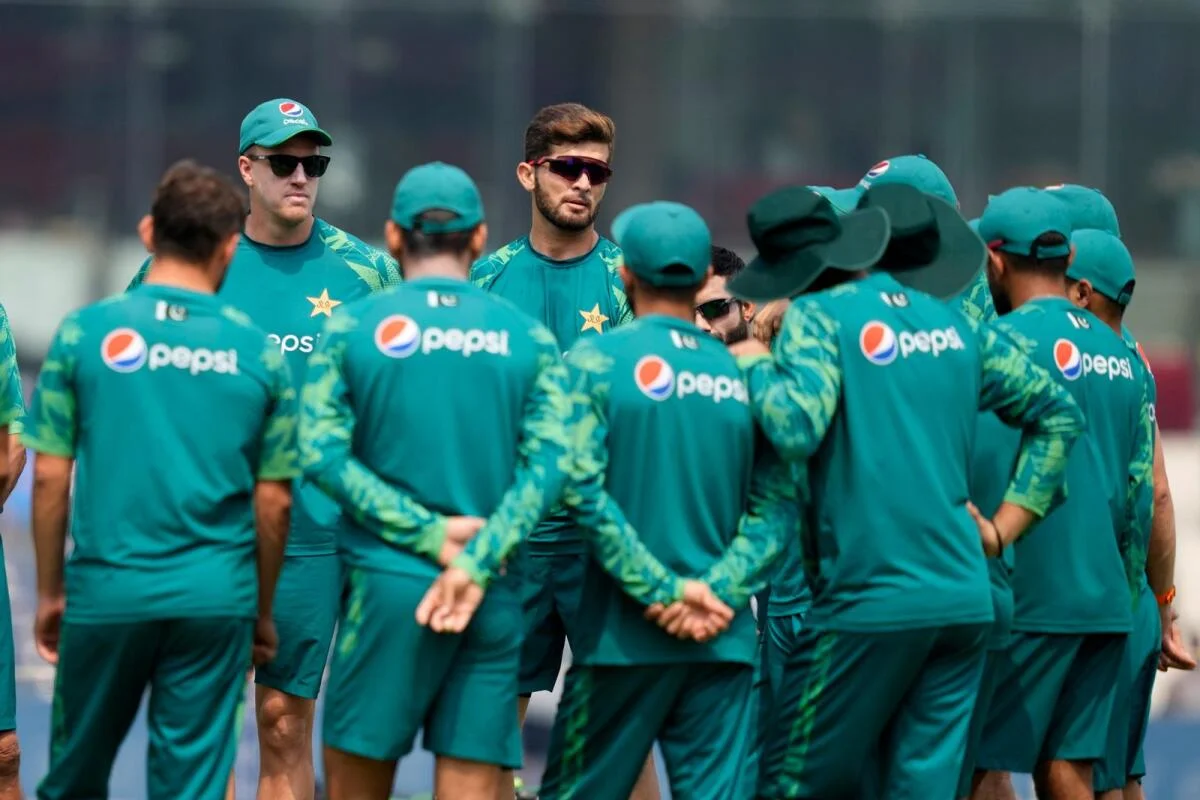 The PCB has reportedly set its sights on three prominent cricketers as potential successors to Babar Azam:
Sarfaraz Ahmed

Sarfaraz Ahmed, the former captain, needs no introduction in Pakistani cricket circles. He guided the team to a triumphant victory in the 2017 Champions Trophy, and his wealth of experience in captaincy positions him as a robust contender. Sarfaraz Ahmed's poised demeanor and tactical power could well infuse stability into the team.

Muhammad Rizwan

Wicket-keeper batter Muhammad Rizwan has been a revelation in recent times. His consistent batting performances and agile wicket-keeping have earned him accolades. Rizwan's infectious energy on the field and his capacity to lead by example make him a compelling candidate for captaincy.

Shaheen Afridi

Renowned for his fiery spells and the ability to perform under pressure, pacer Shaheen Afridi stands as another contender. While bowlers as captains are relatively scarce, Shaheen's ardour for the game and his capacity to inspire his teammates might set a new precedent.
An individual privy to the behind-the-scenes developments has shared intriguing insights. They disclosed: "Only if Pakistan can engineer a miraculous revival, winning all remaining matches to secure a semi-final spot in this World Cup, does Babar stand any chance of retaining the captaincy. Even in such an event, he might be relegated to leading just the red ball format."
The future for Babar Azam's captaincy appears precariously balanced. Unless a miraculous resurgence leads to a semi-final berth, his tenure seems all but over. "It's curtains for Babar because he has wielded unchecked power and authority as captain, with a knack for including his favored players in the team. There has been no endeavor to curtail his authority, and thus he shoulders the sole responsibility for Asia Cup and World Cup defeats," the source added.
To grasp the stakes at play, let's delve into Babar Azam's record as captain. The 29-year-old has helmed the side in 130 matches across formats, registering 76 victories and 42 losses, culminating in a commendable win percentage of 58.46%. While these statistics portray a respectable record, the recent performance slump and the team's underwhelming show in major tournaments have spurred concerns.