Indian cricketers rarely start any fight or sledging on the field. But, the Men In Blue do know very well how to give it back when the opposition tries to rile them.
On a number of instances, Team India players have hit back strongly with their actions when the opponent crosses the line with their verbal vollies.
Here are 10 famous perfect revenge moments by Indian cricketers:
Sourav Ganguly vs Stuart Broad
On India's 2007/08 tour of England, a young and upcoming English seamer, Stuart Broad, tried to take on India's fiery former skipper Sourav Ganguly. After Ganguly hit a delivery from Broad to a fielder, the seamer said some words to the left-hander.
Ganguly wasn't holding himself back and replied with some strong words to Broad. Then it was time for action: in the next over of Broad, Ganguly stepped outside and hammered the seamer for a six down the ground.
Sachin Tendulkar vs Glenn McGrath
Like in his life, Tendulkar remained a saint on the field and rarely was involved in any altercation with any opposition. On this occasion, though, in the 1999 ICC knockout tournament, facing Australia, and in particular McGrath, brought out Tendulkar's different side.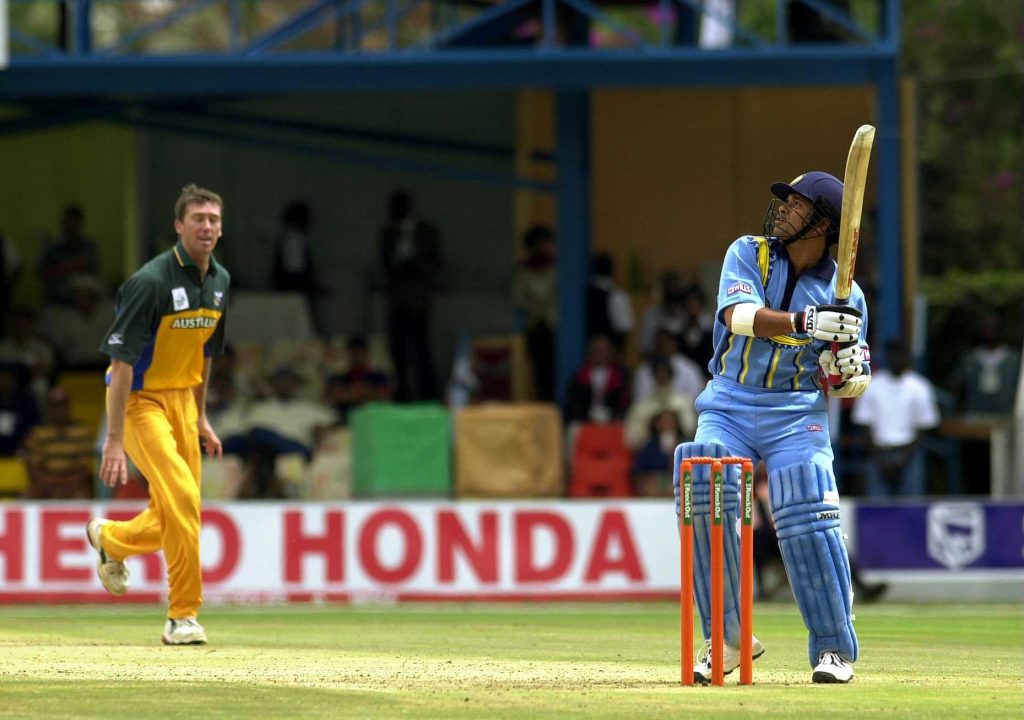 McGrath was at his peak, and Tendulkar reckoned he'd try to rile the Australia fast bowler up; even McGrath was surprised when Tendulkar sledged him. The God of Cricket then took down McGrath with a series of fours and sixes. McGrath was rattled like seldom he's been in his career.
Watch the video at the end of the article
MS Dhoni vs Andrew Flintoff
A young, long-haired MS Dhoni against Andrew Flintoff at the peak of his game was always going to be a thrilling battle. And it started out that way when Flintoff's bouncer hit Dhoni on his helmet and the bowler said some words to the Indian keeper-batsman.
Dhoni replied with his bat: Flintoff bowled another short ball, but this time Dhoni was on top of it and pulled it magnificently for a boundary.
Sreesanth vs Andre Nel
Sreesanth was known for his aggressive character and intense competitiveness. This came out to fore in South Africa in a Test series, but with a bat in his hand. Sreesanth and fast bowler Andre Nel had been going at each other for a while in that series.
Then Sreesanth hit Nel for a six down the ground and break into a hilarious dance before shouting in Nel's face and giving him the death stare. "I have never seen anything like this in my life," the commentator said of Sreesanth's dance.
Zaheer Khan vs Brett Lee
Indian pacers have never been reliable or good with the bat, but when charged up, they have done some heroic stuffs. One such was when, in a tense situation during India's chase in a low-scoring thriller against Australia, Brett Lee sledged Zaheer Khan, who was batting.
In order to break Zaheer's focus, Lee walked up to the batman's end and sledged the Indian seamer. Zaheer was furious and didn't need more motivation as he smacked Lee back over his head for a six.
Harbhajan Singh vs Shoaib Akhtar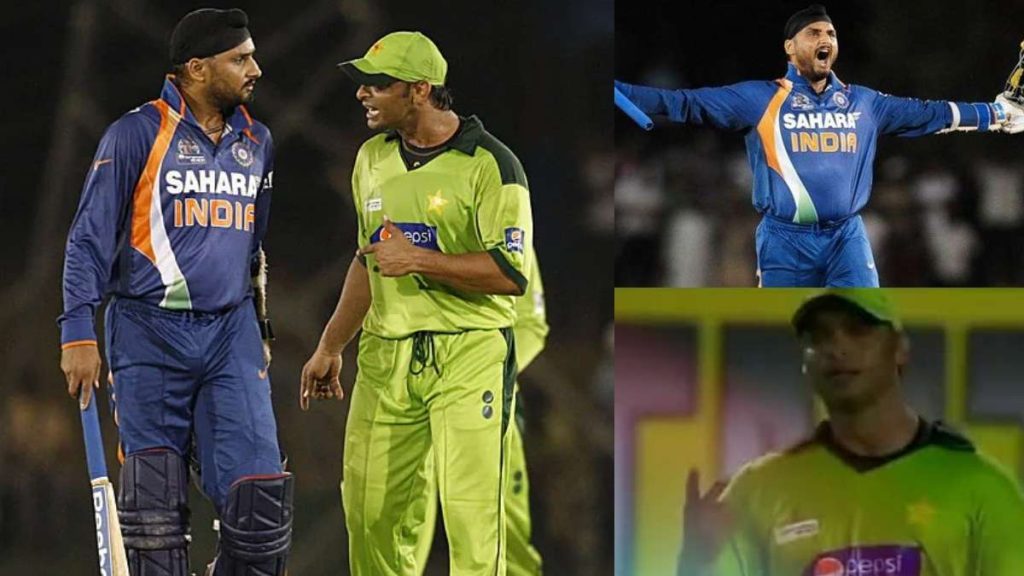 In this Asia Cup encounter between India and Pakistan, Akhtar learned that he shouldn't make Harbhajan Singh angry, or the wrath of Singh will be too hot to handle.
As the game entered a really nervy point with every run and dot ball crucial, Akhtar sledged Harbhajan, who held the keys to India's victory. There were plenty of words exchanged between the two passionate cricketers. Eventually, Harbhajan had the last laugh as he pulled Amir for a six in the last over and won India a memorable clash.
Bhajji did make a point to let Akhtar know of his elation as he celebrated animatedly with his arms raised and teammates jumping over him. Akhtar's reaction told it all of his frustration of losing the match, especially with Harbhajan hitting the winning runs.
Yuvraj Singh vs Flintoff and Broad
We all know remember this entertaining battle from the 2007 T20 World Cup. There is little to write about it other than: 6,6,6,6,6,6.
Poor Stuart Broad faced the punishment which Yuvraj intended to hand to Flintoff after they both had had before Broad's over.
Ganguly vs Flintoff
Flintoff just couldn't have enough of Indian players shutting him up. When in the 2002 series, in an ODI at the Wankhede, Flintoff won England the match with the ball and ran across the Wankhede stadium with his shirt off, celebrating wildly in front of the home crowd.
A few months later, when India and England met in the Natwest series final, and India registered one of their most famous wins, Ganguly, on the Lord's balcony, took off his shirt and waved the blue jersey triumphantly.
Watch all of this here:
Venkatesh Prasad vs Aamir Sohail
During the India-Pakistan 1996 World Cup quarter-final, left-hander Aamir Sohail cut Venkatesh Prasad for a boundary on the off-side before gesturing that he'd do it again, in some really aggressive and disrespectful manner.
Prasad didn't utter a single word back, but gave the perfect reply a bowler can: Bowled. Prasad gestured Sohail to walk back to the dressing room and looked more aggressive and angry than perhaps he ever did on a cricket field.
Watch: