India captain Rohit Sharma selflessly sacrificed his wicket for Cheteshwar Pujara during India's 4th innings run-chase in the Delhi Test against Australia.
Although Rohit Sharma was looking in great touch – having scored 30* runs off 19 balls – and was on track to take India to victory at the Arun Jaitley Stadium in the run-chase of 115 runs, the Indian skipper was at crossroads when he and Pujara got involved in a mix-up in the middle of the pitch.
Eventually, Rohit allowed Pujara to save his wicket, and the skipper sacrificed himself for Pujara, who is in need of some runs and confidence, and also who's playing in his 100th Test.
Rohit Sharma realised it was his mistake in the run-out and sacrificed himself for Pujara
Fans hailed this magnanimous act by Rohit Sharma and lauded his selfless character who puts his team and players ahead of himself.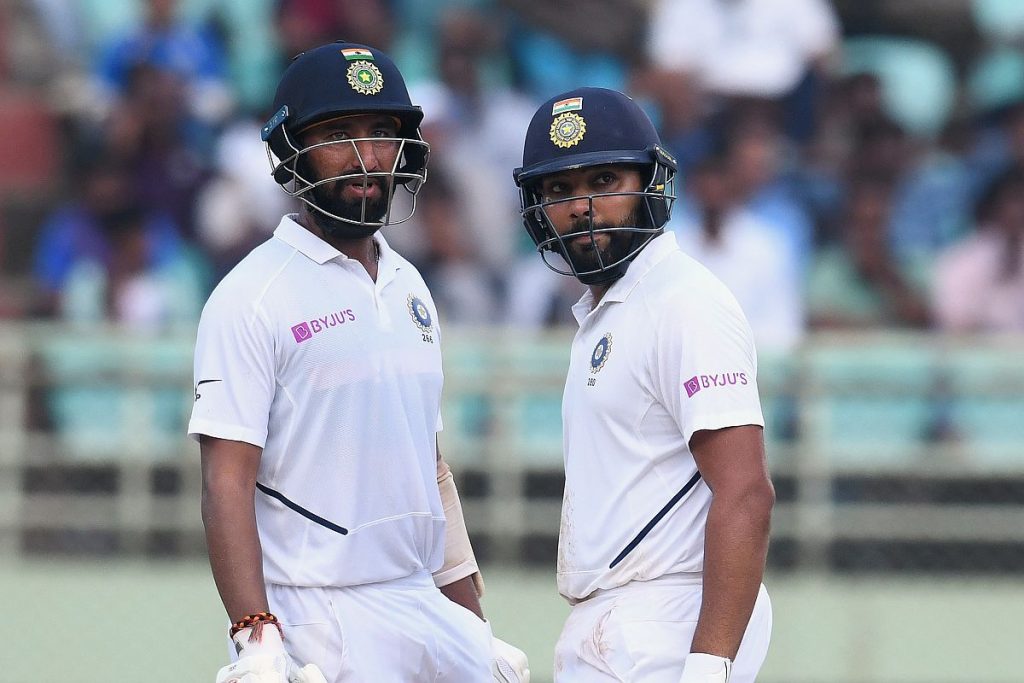 Among the fans, renowned Bollywood actor Riteish Deshmukh, too, applauded this gesture from Sharma for Pujara.
Riteish is a cricket nerd who follows Indian cricket with his all heart. The Tere Naal Love Ho Gaya star showered praises for captain Rohit Sharma's leadership qualities.
"What @ImRo45 did for @cheteshwar1 that's leadership. #captain," Riteish Deshmukh tweeted.
Here, check out Riteish Deshmukh's tweet:
What @ImRo45 did for @cheteshwar1 that's leadership. #captain

— Riteish Deshmukh (@Riteishd) February 19, 2023
Rohit Sharma was in ominous touch today, batting aggressively and positively, looking to finish the game quickly before Australia had a chance.
Despite KL Rahul getting out early, Rohit took down the Aussie spinners. In the first over, he had driven Kuhnemann down the ground for a four, and in the third, a whip through mid-wicket for the same result.
Sharma turned even more aggressive, wanting to kill off the game soon, and took down Nathan Lyon, for a four and a six before slamming Kuhnemann for another sixer, before unfortunately getting run-out.
On the ball after smashing Kuhnemann for a six, Rohit tapped the left-arm spinner on the leg side and he and Pujara set off sprinting. Rohit had called for two, and Pujara obliged his skipper, turned around, and set off for the double.
However, Rohit saw the fielder get to the ball before he had even come mid-pitch. Sharma wanted to send Pujara back, but realized it was his own mistake and sacrificed his wicket for Pujara.