Indian captain Rohit Sharma criticized India's poor use of the Decision Review System in the 3rd Test match between India and Australia at Indore. Rohit admitted that many of the team's calls were incorrect and said that the system is somewhat of a lottery, so one can only hope for the best.
Rohit also explained the difference between the last two games, stating that the turning track in Indore complicated matters as far as DRS. He explained how the ball was not turning much in Delhi, where they only observed the impact. He said:
"DRS is a tricky one. It's like a lottery. If you get it right, you get it right. Otherwise, you hope for the best. You got to understand certain aspects of DRS, like whether it's pitching in line, or the impact is in line. In India, there's not too much of bounce. So, that's going to be a factor. Impact is very important. Turn was quite a lot in last game, so we had to look at pitching, impact, and how the ball was turning. When we played in Delhi, it wasn't turning so much. We only had to see the impact and line. That's what we try to assess," said Rohit in the pre-match press conference ahead of the Ahmedabad Test.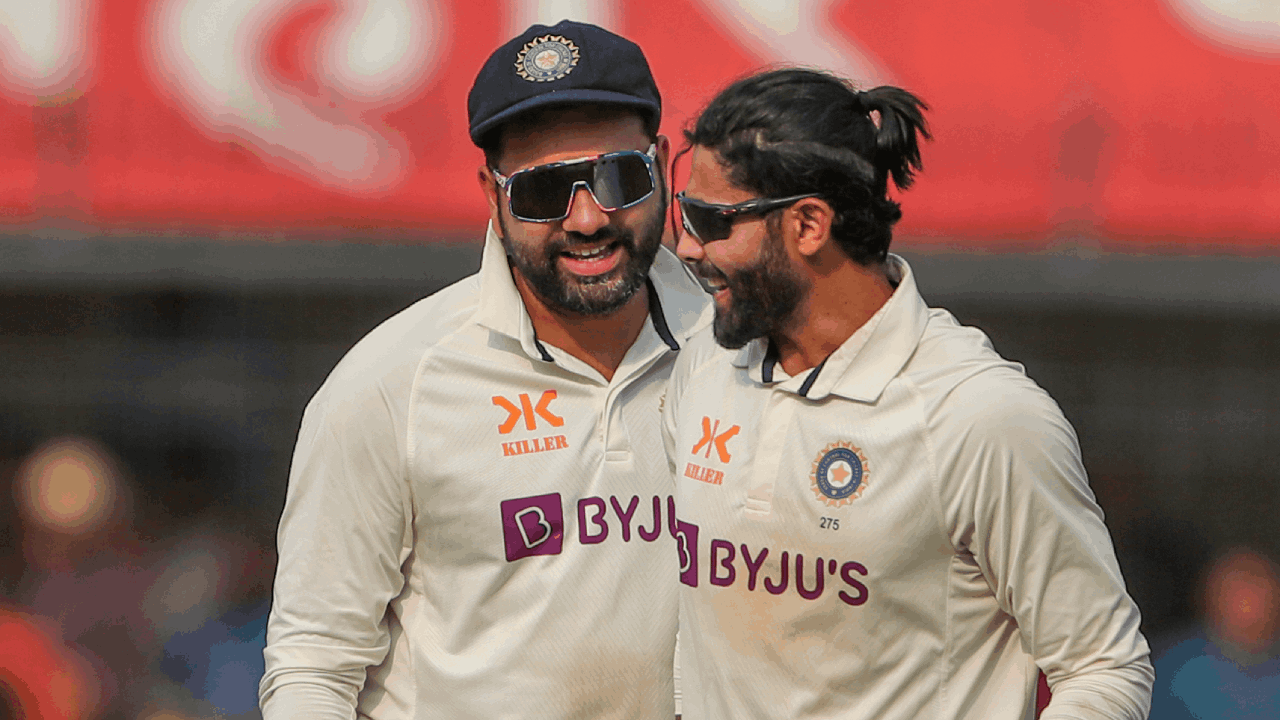 He added: "We quickly gathered our thoughts, knew it's going to turn a bit. We decided that the bowler, captain and keeper will have a talk (for DRS). The guys who are standing in close position, where they can hear the noise and pick certain things, can also be involved. We didn't make the right calls in the last game, Bharat obviously is new to DRS. He has not kept wickets for India, Ranji (Trophy) doesn't have DRS, India A (matches) don't have DRS. We have to give him time, make him understand,"
Rohit Sharma Blamed Ravindra Jadeja
Rohit Sharma began by describing the technical aspects of DRS before accusing Ravindra Jadeja of causing India to waste reviews. Rohit also urged Jadeja to relax and stated that the all-rounder feels that every ball is out. He said:
"Jaddu yaar. On every ball, he thinks (the batter) is out. He's quite animated, it's the passion of the game. Vahan mera role aata hai, bhai thoda relax karo. Stump ke aas paas ball lagega toh theek hai, idhar toh stump me bhi ball nahi lag raha tha. Pitching bhi bahar tha. (My role comes there. I tell him to relax a bit. The ball wasn't even near the stumps there. They didn't even pitch in line). Silly mistake that we mae. We hope to correct that in this game,"
Meanwhile, India and Australia will lock their horns in the 4th and the last Test match of the series at the Narendra Modi Stadium, which will kickstart on 9th March.