Former RCB star AB de Villiers is a close friend of India mega-star Virat Kohli and the pair has often said praiseful words about each other, as players and as friends.
However, recently, AB de Villiers ditched Virat Kohli and named Afghanistan's hotshot Rashid Khan as the GOAT (that is the Greatest Of All Time) T20 player in the world.
For a section of fans it is Kohli who is the GOAT T20 player, for some, it is AB de Villiers; another portion of fans have Chris Gayle at the T20 GOAT.
But for AB de Villiers himself, it is Rashid Khan, the 24-year-old Afghanistan leg-spinner who is a T20 globetrotter and has featured for about two dozen teams over his career so far.
For the 39-year-old South African, it is Rashid Khan's ability to turn the game on its head in a matter of deliveries that makes him the T20 beast.
"My greatest T20 player of all time is none other than Rashid Khan. He delivers with bat and ball. Match winner in both departments; he is a livewire in the field and has got the heart of a lion," said de Villiers, in a video posted by Super Sports TV on Instagram.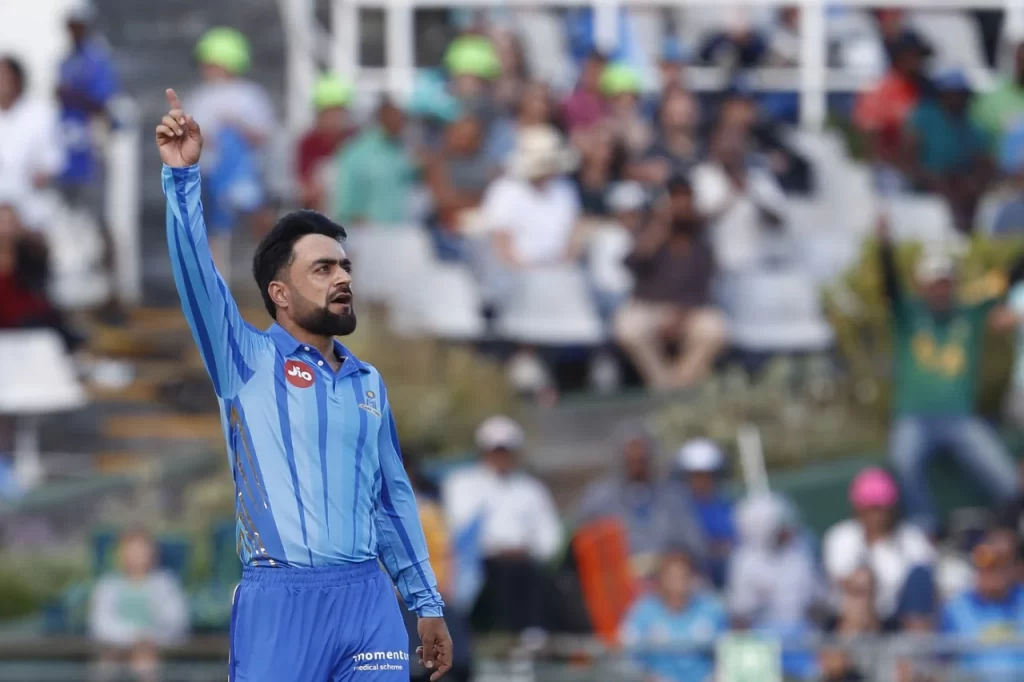 AB de Villiers loves Rashid's attitude and competitive spirit.
"He always wants to win; he's very competitive, and he's right there with one of the best T20 players. Not one of the best, the best," he added.
Making his presence felt in a plethora of T20 leagues around the world, Rashid Khan has played in 383 T20 matches already before his 25th birthday, picking up 516 wickets at an average of 18 and striking every 17 deliveries. He's taken 4 five-wicket hauls. With the bat, Rashid Khan has cracked 1895 runs at a strike rate of 142.
Rashid Khan's next major T20 assignment is the IPL 2023, which will start from March 31. Rashid Khan won his first IPL trophy last year with the new franchise Gujarat Titans, playing a starring role with both bat and ball.