On Thursday, Virat Kohli posted his latest yo-yo test score of 17.2 on his Instagram story, making the headlines. Considered one of the fittest cricketers in the world, this yo-yo test score of Virat Kohli is good, but is it lesser than the 19 score he had got four years ago when he was the India captain.
On Friday, however, another post from a fan on social media went viral which stated that Rohit Sharma has managed an even higher yo-yo test score of 18.6!
This left the netizens in shock. For Rohit Sharma is not amongst the fittest of the players in the Indian team, and in fact, he had reportedly even failed the yo-yo test a few years ago. Rohit Sharma is not as agile or swift as Virat Kohli, so this Twitter user's claim that Rohit Sharma made a higher yo-yo test score than Virat Kohli left everyone stunned.
Here, check out the tweet: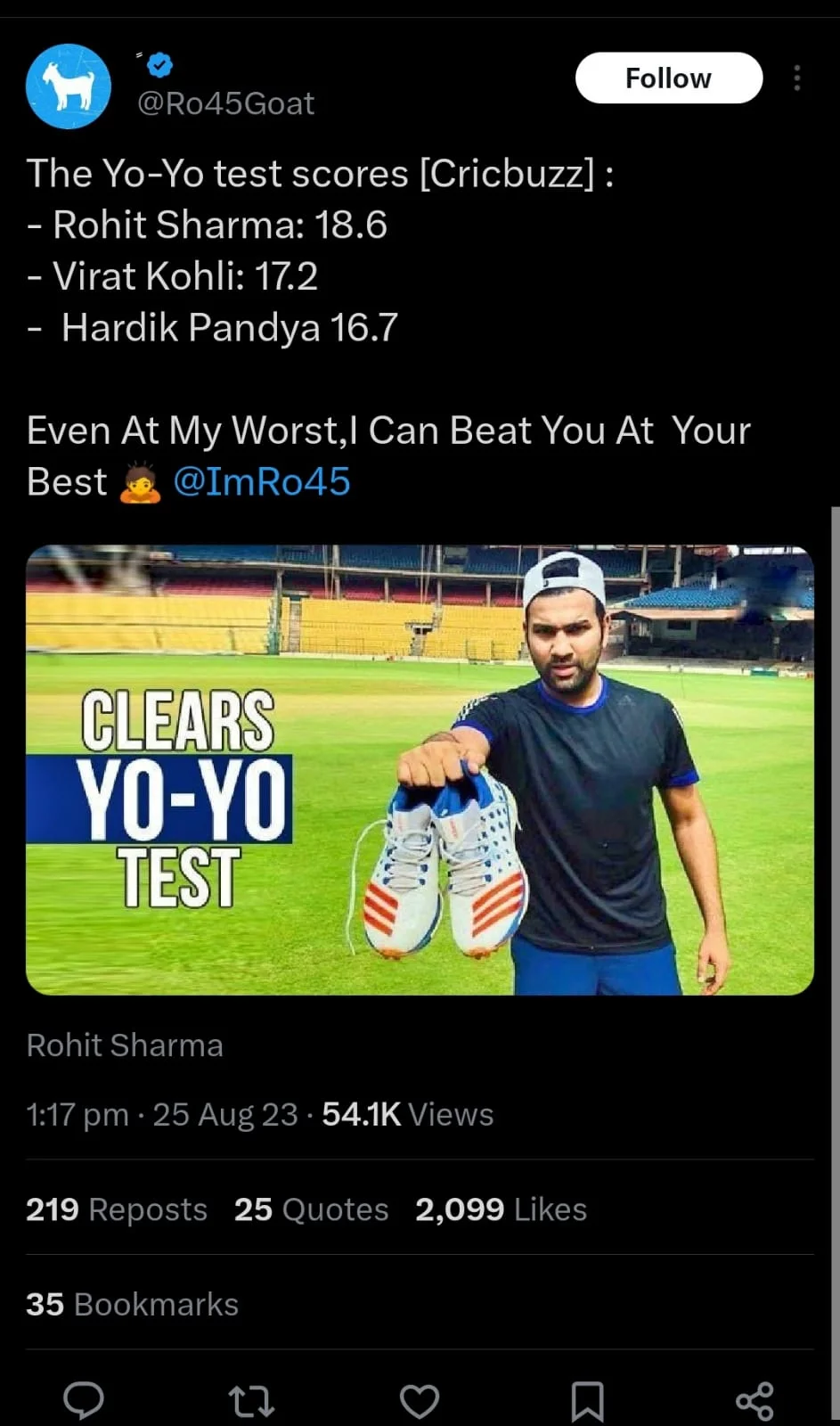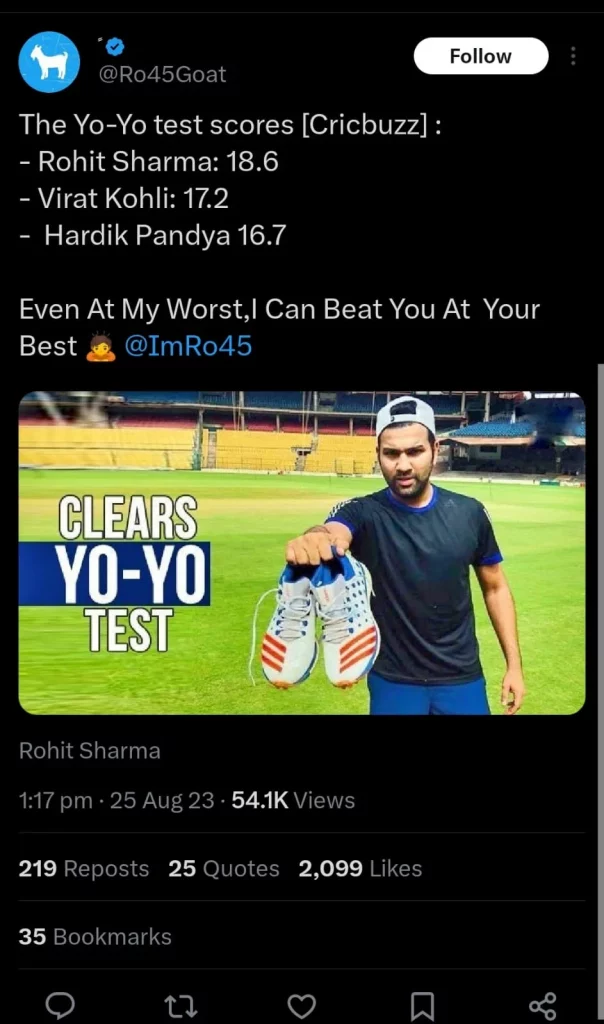 This tweet from a fan, who is certainly a Rohit Sharma fan from their Twitter handle, went viral in quick time.
Did Rohit Sharma score higher yo-yo test points than Virat Kohli?
No, this news is fake. A Rohit Sharma fan created chaos on Twitter by stating that Rohit made a higher yo-yo test score than Virat Kohli. This news is false.
This user may have tweeted this to gain more traction on Twitter, and to troll Virat Kohli's fans.
Further, after Virat Kohli posted his yo-yo test score on Thursday, a report in the Indian Express stated that the BCCI has told the Indian team management to caution the players to not share their yo-yo test scores on social media platforms.
The Indian team management received the orders from the BCCI bosses, who are reportedly unhappy with Virat Kohli sharing "confidential information".
An official even said that Kohli had made a contract breach by sharing his yo-yo test score on Instagram.
"Players have been informed verbally to avoid posting any confidential matter on social media platforms. They can post pictures while training but posting a score leads to breach of contract clause," a BCCI official told Indian Express.
The Indian players currently are undergoing a 6-day preparatory camp in Alur in Bangalore ahead of the Asia Cup 2023 in Sri Lanka.