Rohit Sharma Made A Big Mistake By Ignoring This Player: India suffered only their third Test match defeat at home in 10 years as Australia bounced back in the Border-Gavaskar series 2023 with a 9-wicket win in Indore.
On the raging turner of a pitch, which was then rated poor by the match referee and the ICC, the match ended in 2 days and a couple of hours as India were bowled out for 109 and 163 and could only set a target of 76 runs to the visitors.
Most of the Indian batters have struggled throughout the three Test matches so far. Only 2 Indian players have managed to score more than 150 runs in the 3 Tests – Rohit Sharma and Axar Patel. India have had to rely on Axar's crucial contributions with the bat in the first two Tests, and that tells something about their disappointing batting show.
One of the players who has not yet made any remarkable contribution with the bat is wicket-keeper KS Bharat. Although Bharat is playing his debut Test series, and yes, it is difficult to fill the shoes of Rishabh Pant, who has been India's best batter since 2021, KS Bharat's position in the line-up may now be untenable.
KS Bharat has scored 57 runs in 5 innings in the BGT 2023
With KS Bharat not scoring any big runs, fans believe India should recall the veteran wicket-keeper Wriddhiman Saha.
Saha was dropped from the Test setup last year – Rishabh Pant had cemented his place at the first-choice keeper and the selectors wanted a young KS Bharat as the backup. Saha is 38 years of age, so the selectors' logic of having Pant and Bharat is sound, but Saha brings in great experience and was successful against Australia in the 2017 series, scoring a century in Ranchi to help India come out of a tricky position.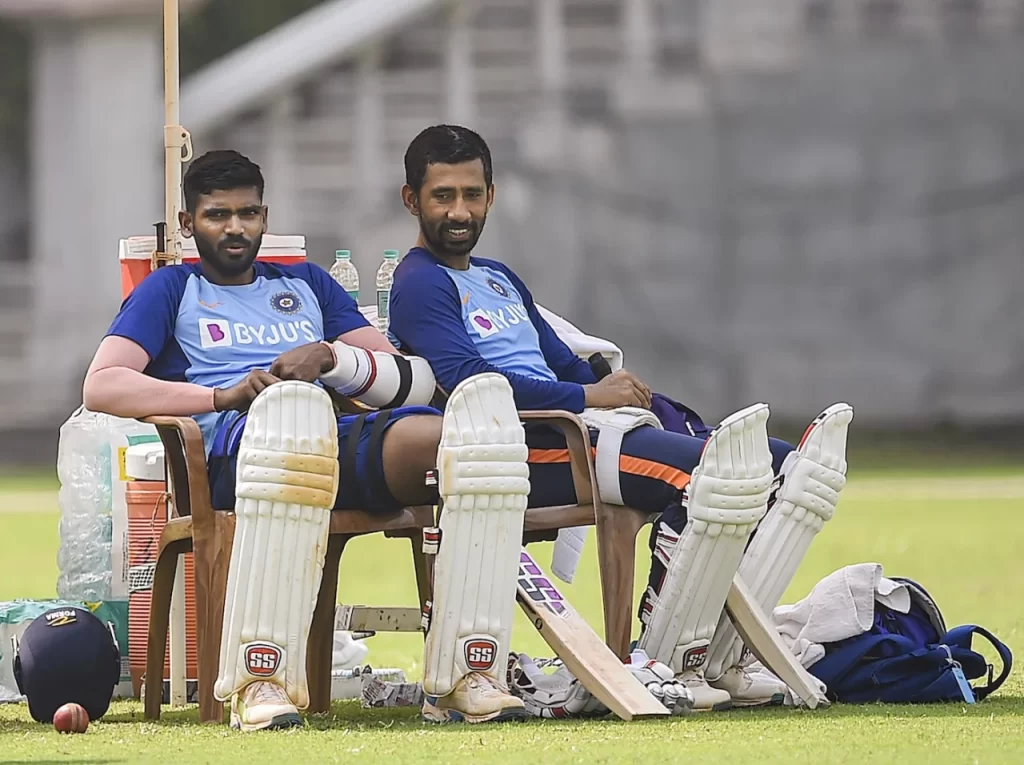 Moreover, Wriddhiman Saha has been in good form in the Ranji Trophy: playing for Tripura now, Wriddhiman Saha scored 313 runs in 7 innings at a good average of 52 – brilliant for a wicket-keeper in red-ball cricket as he bats down the order and has to at times face the second new ball, or has to look for quick runs – in the Ranji season, Saha hit 1 century and 2 fifties.
Also, not to forget, that India struggled with their DRS calls to Marnus Labuschagne in the Indore Test. Jadeja forced Rohit into wasting two reviews before Rohit didn't take the one review off Ashwin's bowling which he should have taken and would have gotten Marnus out. KS Bharat also couldn't speak much.
In such cases, having an experienced eye such as Saha would have been beneficial; Marnus then went on to have a match-winning partnership with Khawaja.
It feels like India and Rohit Sharma might have missed a trick by not re-calling Wriddhiman Saha to the Test side once Rishabh Pant was injured, especially given how important the DRS calls are in Test cricket.