It was a roller-coaster of a match between Rajasthan Royals and Sunrisers Hyderabad in Jaipur and quite a ride for the fans as the match had a late twist. Such was the drama in the game – which involved a last ball no-ball from RR seamer Sandeep Sharma and then Abdul Samad winning SRH the match with a six – that fans started calling the match as "Fixed" and "Scripted".
The Royals had pummelled 214 runs batting first, courtest of 95 from Jos Buttler, 66 from Sanju Samson, and 35 from Yashasvi Jaiswal. SRH came out to bat with all guns blazing and their campaign on the line. Their top 4 all scored over 25 runs but still SRH remained behind in the game.
With 41 needing of the last 12 balls, it was RR's game to lose. And they lost in shocking fashion. Instead of going to Obed McCoy of Sandeep Sharma, RR captain Sanju Samson went to young Kuldip Yadav. The inexperienced seamer was duly smoked for 6,6,6,4 by Glenn Phillips, who, despite getting out on the next ball, had brought SRH back in the chase.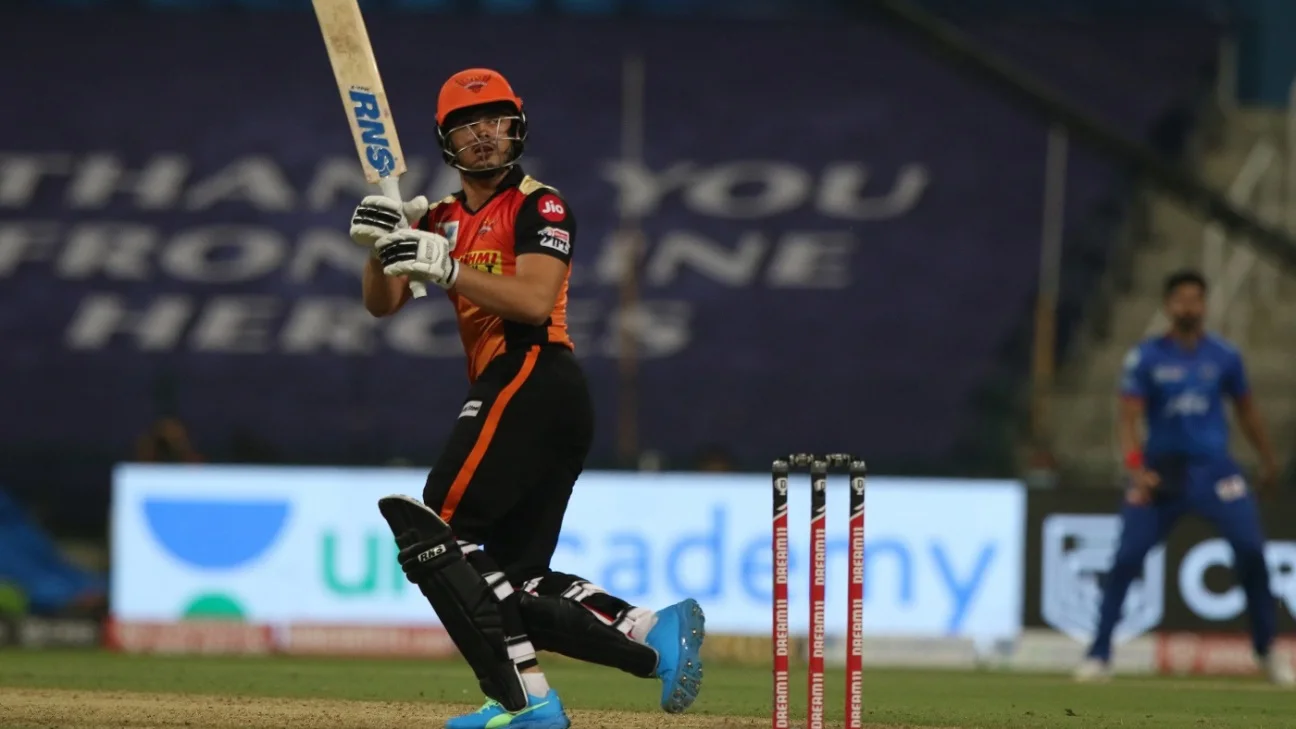 In the last over, bowled by Sandeep Sharma, Abdul Samad smacked Sandeep for s six down the ground after his catch was dropped by McCoy. The final equation was 5 runs needed off the last ball and Sandeep got Samad caught at long-off. However, it turned out to be a no-ball.
He had to bowl the last ball again, and this time, as Sandeep just missed his yorker mark, while Samad was also smart to move across the off-stump and get underneath the ball, it allowed Samad to tonk it down the ground for a six and win a lost game for SRH.
Fans couldn't believe, not that SRH had won, but the way they had won. Sanju Samson and McCoy put down a catch each and Sharma bowled a no-ball on the last ball.
This led to a spate of jokes and memes about the RR vs SRH match being fixed and scripted:
if you show this to a fetus uske pehla word bhi 'fixed' hoga

— vishal dayama (@VishalDayama) May 7, 2023
Jay Shah reading the script of this fixed match 😂😂😂#noball pic.twitter.com/wzIjnRy5Hk

— Naman (@ama_joking) May 7, 2023
Owners: How fixed should be the match?
Jay Shah: Yes 😁

— Bhupender Thakur (@MisterBeeTee) May 7, 2023
https://twitter.com/Thenmozhiyal_/status/1654871235472551936?s=20
Jay Shah writing IPL final over script.

Meanwhile players be like 😅#Fixed #IPL2O23 pic.twitter.com/SrcAIzaOs6

— Ashutosh Srivastava (@imAshutosh08) May 7, 2023
When life gives to be scrip writer , just be like Jay Shah!
IPL Script Writers 🫡 #RRvsSRH #IPL2023📷 #kavyamaran #noball #JayShah #fixed pic.twitter.com/NPKhczk626

— Dehati Media (@DehatiMedia) May 7, 2023
Everyone to Jay Shah 😂
Match fixed 👀
ipL full scripted#fixing pic.twitter.com/Bbc0FDHZQq

— 🇵🇰 انجینئر حماد🍁 (@HeArt_StoLeN8) May 7, 2023
Just fixed #RRvsSRH game for viewership and for upcoming SRH matches.#RRvsSRH #IPL2023 pic.twitter.com/fLsNC1RzhX

— Cricket Insider (@theDcricket) May 7, 2023
A sitter missed on last over. A huge no ball. Still need to believe #ipl is not fixed! Dei. Huge number of being apps. Players promote them. Still believe ipl is not fixed. #SRHvRR #rr #srh

— @narayanan.bsky.social (@narayananembar) May 8, 2023
If this is not fixed, nothing is.

RR vs SRH.

— Abhishek Kumar (@marginalideas) May 7, 2023
#Fixed
SRH players carrying money after today's match. pic.twitter.com/2atApGOq8p

— Navneet Arya (@LogiclyiLogical) October 8, 2021
SRH Players and Owners 😂#Fixed pic.twitter.com/kQE36JsSIh

— Maarwadi🚩🚩 (@Marwadi99) October 8, 2021