Sachin TendulkarShares The Most Unbelievable Boundary Catch: Some fielders in international cricket will try to make a catch while they are off balance inside the boundary, and this can be seen rather frequently. In the process of doing so, they pass the ball to one of their teammates in order to finish the catch. In spite of this, a fielder in India tried to catch the ball using more of a Shaolin Soccer technique as he was fielding on the boundary ropes during a tennis ball tournament.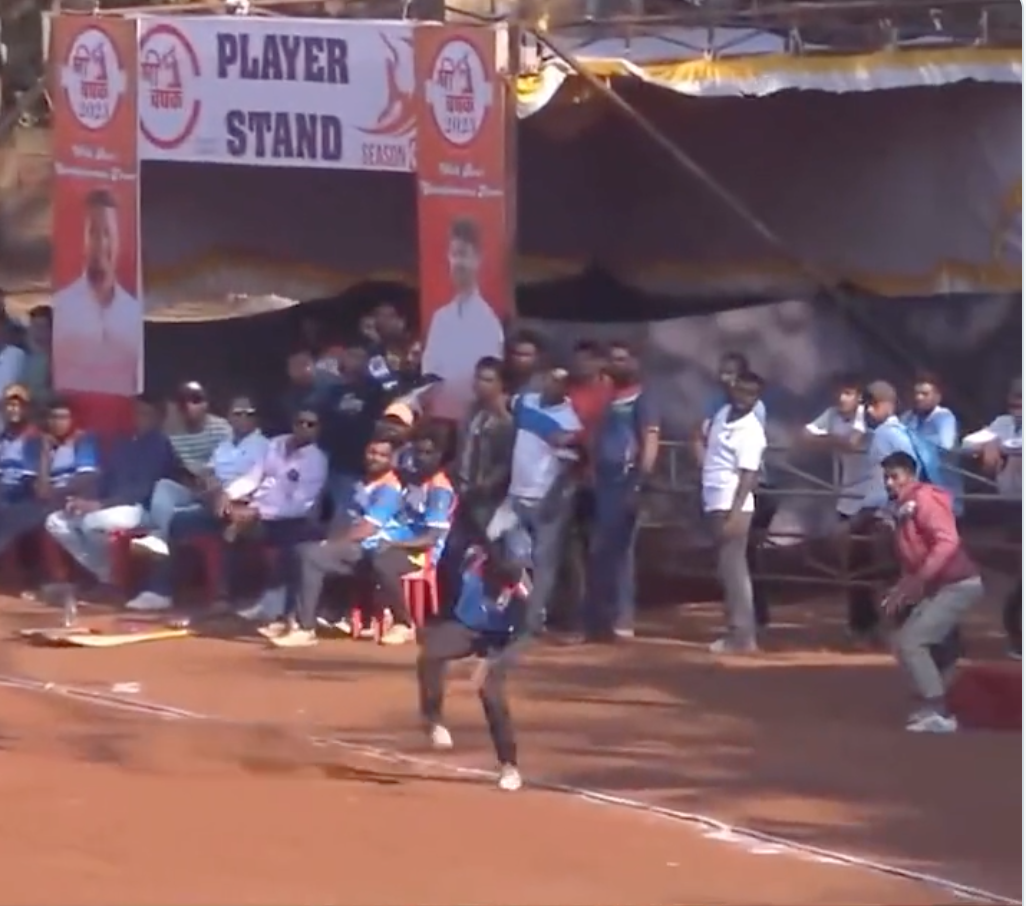 The video of the batsman hitting the ball past the mid-wicket zone towards the boundary can be seen in a clip that has gone popular on social media. The fielder can be seen jumping to get the ball after it has been hit towards the boundary. But, after realising that he was getting dangerously close to the boundary line, he kicked the ball very high into the air towards his teammate while still remaining inside the boundary. His teammate was able to make the catch when the ball fell to the ground. The audience that was present there enthusiastically clapped and cheered for the fielder's heroic and acrobatic effort.
As soon as a person published the video on Twitter, it quickly gained widespread attention and became extremely popular. Sachin Tendulkar, a former Indian
cricket

legend, was also brought to notice by this, and he was unable to contain his amusement as he acknowledged the effort that the fielder had put forth, albeit in a humorous manner. "This is what takes place when you introduce a guy who is also capable of playing football, " "Tendulkar wrote while resharing the video on his social media accounts.
This is what happens when you bring a guy who also knows how to play football!! ⚽️ 🏏 😂 https://t.co/IaDb5EBUOg

— Sachin Tendulkar (@sachin_rt) February 12, 2023
In addition, both the former captain of England, Michael Vaughan, and the all-rounder from New Zealand, Jimmy Neesham, were not shy in expressing their admiration for this outstanding fielding performance. On his Twitter account, Vaughan shared the video and posted the following caption with it: "Perhaps the best catch of all time."
Surely the greatest catch of all time … 🙌🙌 pic.twitter.com/ZJFp1rbZ3B

— Michael Vaughan (@MichaelVaughan) February 12, 2023
Despite the fact that James Neesham also shared the video and wrote, "Absolutely wonderful," ". While this was going on, other users began to dispute the legitimacy of the catch by inquiring about whether or not the fielder's leg had touched the ground when he was attempting to make the catch.
Absolutely outstanding 👌👌😂 https://t.co/Im77ogdGQB

— Jimmy Neesham (@JimmyNeesh) February 12, 2023