Saeed Ajmal Accused Sachin Tendulkar Of Cheating In World Cup 2011: Pakistan cricket team will return to India for the first time since 2016 as they will take part in the upcoming ODI World Cup 2023, which is scheduled to take place later this year in India. The high-voltage clash between India and Pakistan will take place on October 15 at the Narendra Modi Stadium in Ahmedabad.
The last time Pakistan played in India in the ODI World Cup tournament was in the year 2011 when they were defeated by MS Dhoni-led team in the semi-finals. The semi-final match between the two arch-rivals saw its own share of controversies and dramas, with Sachin Tendulkar's LBW decision taking center stage of all the dramas.
For the unversed, Ian Gould had ruled Tendulkar LBW out in the 11th over of the match but the batter reviewed the decision straightaway. The replays showed the ball pitched in line but missed the leg stump.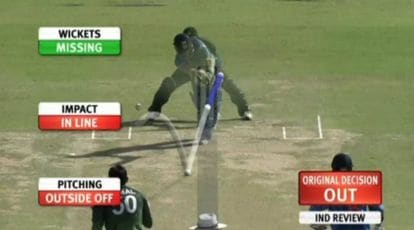 Several Pakistani experts and cricketers, including Ajmal, the bowler, spoke strongly against the decision. After reaching Lahore following the loss in the semis, Ajmal had said:
"I don't know how the television replays showed my delivery turning towards the leg side because I had bowled an arm ball and it went straight,"
Saeed Ajmal Accused Sachin Tendulkar Of Cheating
Now it has been more than 12 years since India thumped Pakistan in the semi-final of the 2011 ODI World Cup in Mohali, however, Saeed Ajmal is still not over that LBW run-out. Infact, now he has made a rather controversial claim on the dismissal. Speaking on the Nadir Ali Podcast, he said:
"We played the 2011 World Cup, you must remember the incident with Sachin Tendulkar. The LBW decision that was overturned. The controversy about it is still going on. It was out. Both, umpire and I knew it was out. They had cut two frames to make it look like ball missed the stumps. Otherwise, it would've hit the stumps in the middle,"
It has to be noted that Sachin Tendulkar was the top scorer for India as he amassed 85 runs off 115 balls. His knock played a key role in India registering a 29-run win to enter the final.