Former India batsman Sanjay Manjrekar is not one to mince his words. So he made himself clear when he opined that Ravi Shastri's departure and Rahul Dravid's arrival pushed Virat Kohli "outside his comfort zone" and believes that that was a key factor in his shocking resignation as India's Test captain.
Virat Kohli gave up his Test captaincy on Saturday, a day after India had been beaten by South Africa in Cape Town and had lost the series 2-1.
Manjrekar pointed out that Kohli has had issues with the board as well when he was sacked as the ODI skipper even though Kohli, in his T20I captaincy resignation post, had stated that he wished to continue leading in 50-over cricket.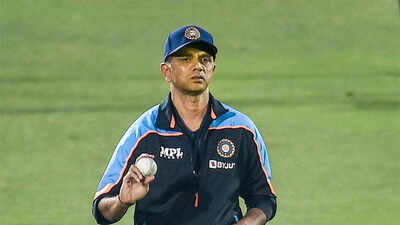 Sanjay Manjrekar stated that Kohli wanted himself to be made "unsackable", gaining all the power, and when he felt his captaincy was under threat – T20I and Test – he gave up.
"I think, in some way, he wants to make himself unsackable as captain. When he gets that vibe that his captaincy is under threat, he tends to quit," Manjrekar told ESPNcricinfo.
The cricketer-turned-commentator recalled how Virat Kohli had had issues with former coach Anil Kumble as well.
Manjrekar added: "He was uncomfortable when Anil Kumble was the coach and once Shastri and the support staff came in, he felt comfortable and was able to enjoy his captaincy. The new coach (Rahul Dravid) is no Ravi Shastri. He would have got some inkling of the kind of support he was going to get from him. Clearly, a guy who finds himself outside his comfort zone."
Another premier factor in Kohli's decision, Manjrekar reflected, is that he hasn't been at his best with the bat. While he did score a high-quality 79 in Cape Town, showing great signs of return to his best, Kohli averages 28 since the start of 2020.
"Individually, his batting is not at its best. All that has just added up. He is not in a great space at the moment. These are all emotional decisions that one can understand," Manjrekar asserted.
Rohit Sharma, the Test vice-captain, is the frontrunner to be appointed the new skipper in the longest format. India's next Test series is against Sri Lanka in February at home.