Even though Gautam Gambhir and the Kolkata Knight Riders (KKR) parted ways in 2018, the love between the former skipper and the franchise owner Shah Rukh Khan and the fans remains strong.
Gautam Gambhir recently met the 'King of Bollywood' Shah Rukh Khan and posted a post that reflected the mutual respect and strong bond between the duo. While Gautam Gambhir has become the global mentor of the Lucknow Super Giants franchise, his affection and respect for KKR owner and Bollywood megastar Shah Rukh Khan remains immense.
Shah Rukh is currently celebrating the bumper success of his latest movie, Jawan.
Gautam Gambhir's heartfelt post for Shah Rukh Khan goes viral
Gambhir and Shah Rukh posed for a picture together, which the former India batsman posted on social media with a heartfelt caption.
"He's not just the king of Bollywood but the king of hearts. Every time we meet I go back with endless love and respect . So much to learn from u . Simply the best SRK @iamsrk," Gautam Gambhir captioned the post.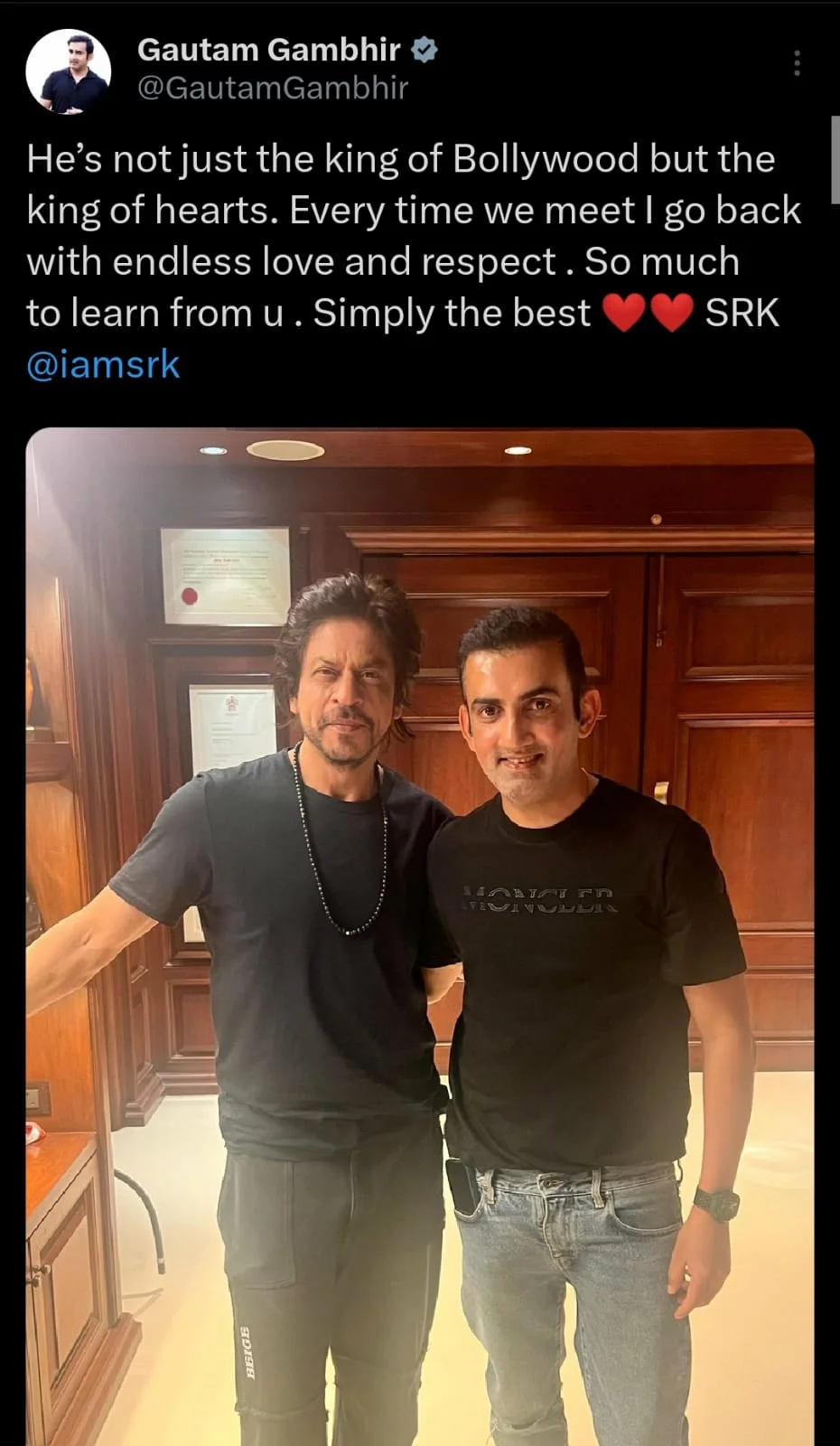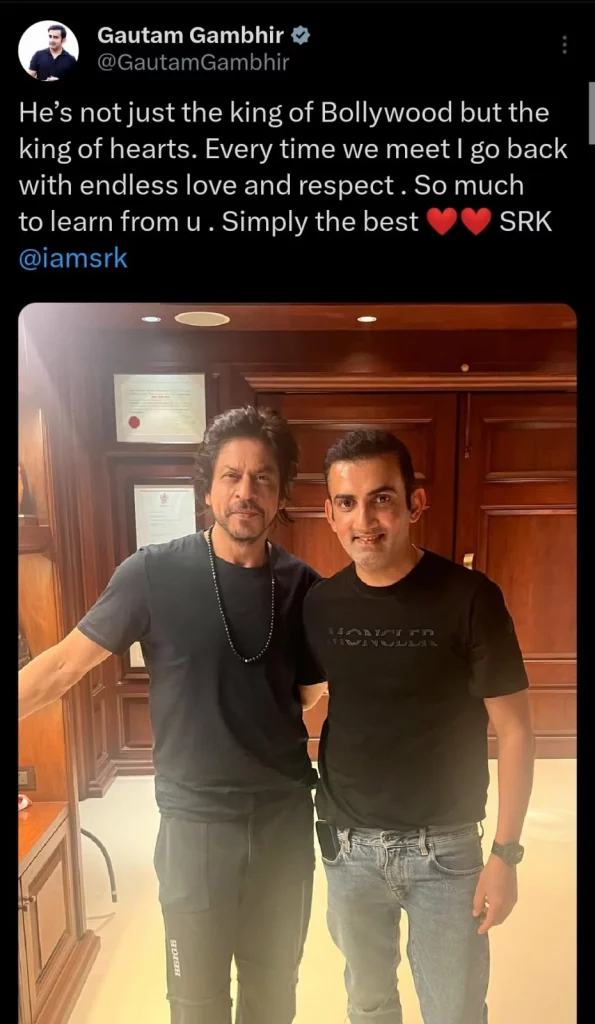 Meanwhile, Gautam Gambhir also made a comment on Ishan Kishan and his place in the side. With KL Rahul doing brilliantly with the bat and behind the stumps in the Asia Cup 2023, only one between Kishan and Shreyas Iyer would find a place in the XI in the World Cup.
While Kishan showed his batting improvement and maturity in the Asia Cup, Iyer got to bat only once before suffering back spasms.
Gambhir reckons there needs to be more betterment in Kishan's batting if he has to play over Iyer.
"If you are thinking about him at No. 5, he will have to improve his game. When he opened in the final, a totally different Ishan Kishan was seen. When you go in the middle order and an off-spinner is bowling, I agree you can play freely if you are 200/3."
"However, if you are 50/3, can you rotate the strike? You still have time to improve that before the World Cup because the reverse lap we saw against Bangladesh showed clearly that you are not that comfortable against spin, especially off-spin."