Former Indian captain and president of Cricket Association of Bengal (CAB), Sourav Ganguly is known for sharing his 'strong' views on topics related to Indian cricket. Right from his playing days, Ganguly has always expressed his opinion without mincing words.
He takes a bold stand on things and sticks to them right till the end. Not long ago, Sourav Ganguly had said that MS Dhoni's record in T20I cricket is not good. Now, again, after Ajit Agarkar's statement created a huge controversy, Ganguly has once again said that Dhoni's record in T20I is not that good compared to ODIs and he needs to approach T20 cricket differently and more freely.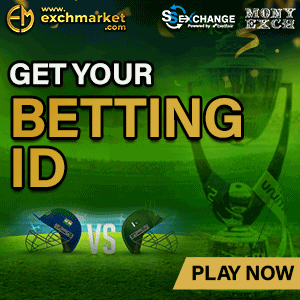 "His record in T20I is not that good compared to ODIs. Hope Kohli and team management will speak to him separately. He has an immense ability. If he approaches T20Is differently, then he will be successful," Sourav Ganguly was quoted as saying by Zee News.
Ganguly also added that his style is fine of ODI cricket and he should keep playing the way he is but he "has" to play T20 differently.
"Definitely not for One-dayers. I think he should keep playing One-day cricket, but he has to play differently in T20Is. He has to play T20Is freely. It depends on the selectors and how they would like to play him," Sourav Ganguly said here on the sidelines of a TV shoot.
Ganguly also spoke on Hardik Pandya's exclusion from the squad and said if he is fit then he shouldn't be rested because he is young and played just 3 Test matches.
"I'm surprised. I don't know if he's injured. He has played only three Tests… This is the age to play. I don't know the exact reason. Hope he's fit.
"India won't play with three spinners, definitely not at the Eden Gardens as the pitch here is different. They will play with two spinners and now since they don't have Hardik Pandya they may have a different combination for the all-rounders slot."
Talking about the upcoming Test series against Sri Lanka, Sourav Ganguly said that "of course India are the favourites."
"Of course India are the favourites. They are a much better side than Sri Lanka. Recently they won in Sri Lanka across all formats.
"I hope it won't be a one-sided series. The recent (limited overs) series against New Zealand was competitive. Hope Sri Lanka will play well," he said.