Sunil Gavaskar took a cheeky dig at Gautam Gambhir for the latter's remark on Dinesh Karthik's inclusion in the Indian team for the ongoing South Africa series. Karthik was recalled after three years to the national side on the back of a scintillating IPL 2022 campaign and slotted in straightaway in the eleven vs South Africa.
However, when asked about Karthik's chances to make India's squad for the T20 World Cup, Gambhir stated that if Karthik's wouldn't make it in the final 15, then he shouldn't be played in the eleven now.
Ahead of the fourth T20I, in Rajkot, Gambhir had said "If he [Karthik] doesn't have a place in the playing XI, there's no point giving him a place in the squad."
Don't look at the man's age, look at performances: Gavaskar
Dinesh Karthik answered all the thoughts, and all but put the matter to bed, with a match-winning knock of 55 runs off 27 balls in a must-win encounter, reflecting the confidence and form he's carried from the IPL.
Speaking after the game, Sunil Gavaskar, although didn't directly take Gambhir's name, his comments were seemingly directed toward the former batsman, said that DK might just "be the guy you want" to win the World Cup.
"I know people are talking about how can you include him in the team when he's not going to play. How do you see he's not going to be able to play? He could be the guy you want. You look at the form and not reputations, names and then you pick the guy," Gavaskar said in the post-match show on Star Sports on Friday.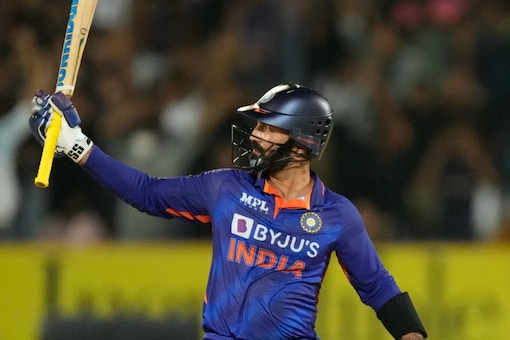 "He (Dinesh Karthik) doesn't get too many opportunities, bats at No. 6 and 7. You can't expect him to get 50 regularly. He'll get you a good 40 in 20 deliveries and that's what he has been doing consistently. He the exactly the same thing again and that is the reason why he's very much in contention for a place in the World Cup squad."
The 72-year-old commentator, Gavaskar asserted that a player shouldn't be judged on his age – DK recently turned 37 – but on his performances only.
"The way he got runs today, India were down and out. It showed great character, showed great determination, and showed great sense of purpose. He's desperate to play for India again. I think that might be his swansong. I know there's a 50-overs World Cup next year and he might want to be available for that as wel. But whatever it is, don't look at the man's age, look at the performances," Gavaskar concluded.