One of the most popular names in Indian cricket over the past decade or so has been Suresh Raina. The left-handed batsman has a good technique and is a very useful middle-order batsman for India.
He has been out of favour for a while now and is working very hard on his fitness on the sidelines. He has however, not taken anything for granted and is looking to work his way back into the team in time for the 2019 World Cup.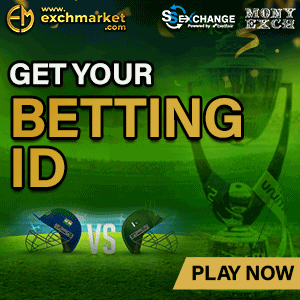 "I am playing the 2019 World Cup in England. It's the final. India is playing Australia or Pakistan. And I hit the winning shot, a four. She is clapping in the stands. The tricolour is flying. Everyone is cheering for me. That's what I want. That's what I dream of," Suresh Raina said in an interview to Wisden India.
"I don't care about money, name-fame … all that will be there, and I have done it already. But there's no greater kick than playing for India, with fans cheering", Suresh Raina added.
In an interview, he said that his biggest dream was to play in the 2019 World Cup in England and hit the winning runs against either Australia or Pakistan.
Daughter cheering:
He says that he would want his daughter to cheer him on from the side as he hits a winning four against the opposition. He also said that money and fame did not matter much to him as he has already accomplished both. It was winning the World Cup and feeling the kick of representing the country at the highest level that did for him.
Raina knows all about winning major trophies, having won the World Cup back in 2011 and the Champions Trophy in 2013. He played an important role in these tournaments, but has been off the boil for the last year or so.
He failed the yo-yo test that was needed for Indian cricketers to represent the nation last week but is still determined to work harder on his fitness. He still feels that he has five or six years of cricket left in him.
He said that he draws motivation from his family and daughter and is preparing himself to go through a tough training regimen to attain complete physical and mental fitness.
"Follow the process – I know everyone says it, but that's what it is. Look after my body, enjoy as much as possible, score runs when I get the opportunity," he says firmly. "When I first picked up a bat, as a child, and then I continued doing it, it was because I enjoyed it. I still enjoy it a lot, but the main thing is to play for India," Suresh Raina said.
Suresh Raina on Gary Kirsten's advice to him:
"When we won the World Cup, he told me the same thing: Enjoy your game, work hard, train hard, don't complicate things, do what you have been doing all these years, do what has brought you success. He told me again, 'You were brilliant, you are still brilliant'. It's the same; nothing has changed."