The misery continues to pile up on KL Rahul, and his failure in the second innings of the Delhi Test against Australia – a score of 1, following a score of 17 in the first innings – could well be it for him from the Test team.
Although it was an unlucky dismissal, but Rahul seems to have exhausted all the luck and faith and rope from the management from his disappointing performances in Test cricket for the past year.
KL Rahul has now gone 10 Test innings without going past the score of 25.
Chasing a target of 115 in the 4th innings at the Arun Jaitley Stadium, Rahul failed to get India to a steady start, though he could blame his luck a little for his dismissal today.
Rahul struck a good whip off the pads to Nathan Lyon's delivery. The ball went straight off forward short leg's knee as the fielder moved away to save himself, but the ball lobbed up in the air for an easy catch for the keeper Alex Carey.
Rahul couldn't believe his luck, neither could the non-striker and his captain Rohit Sharma, who perhaps even knew at that moment that its time his deputy sits on the bench.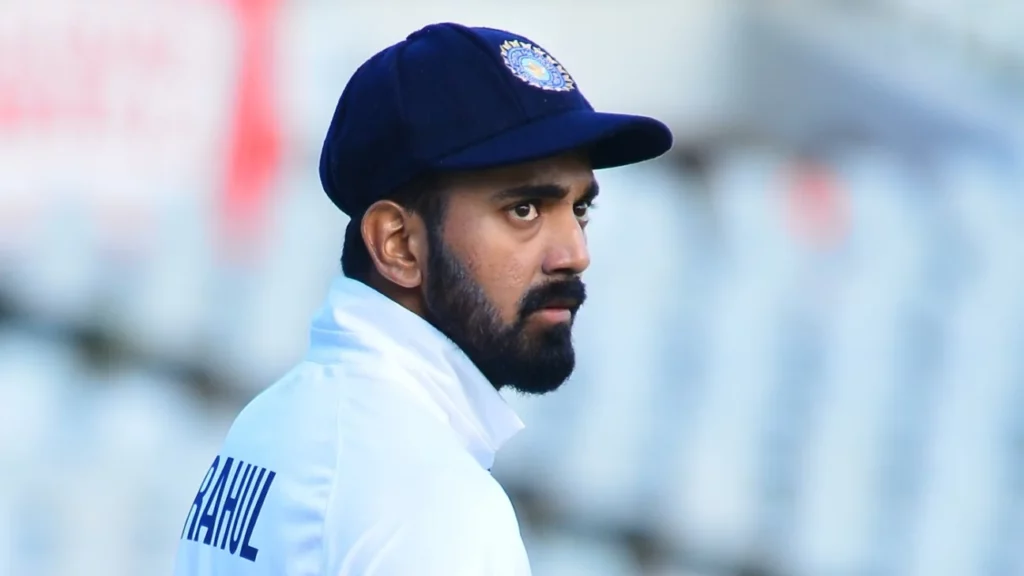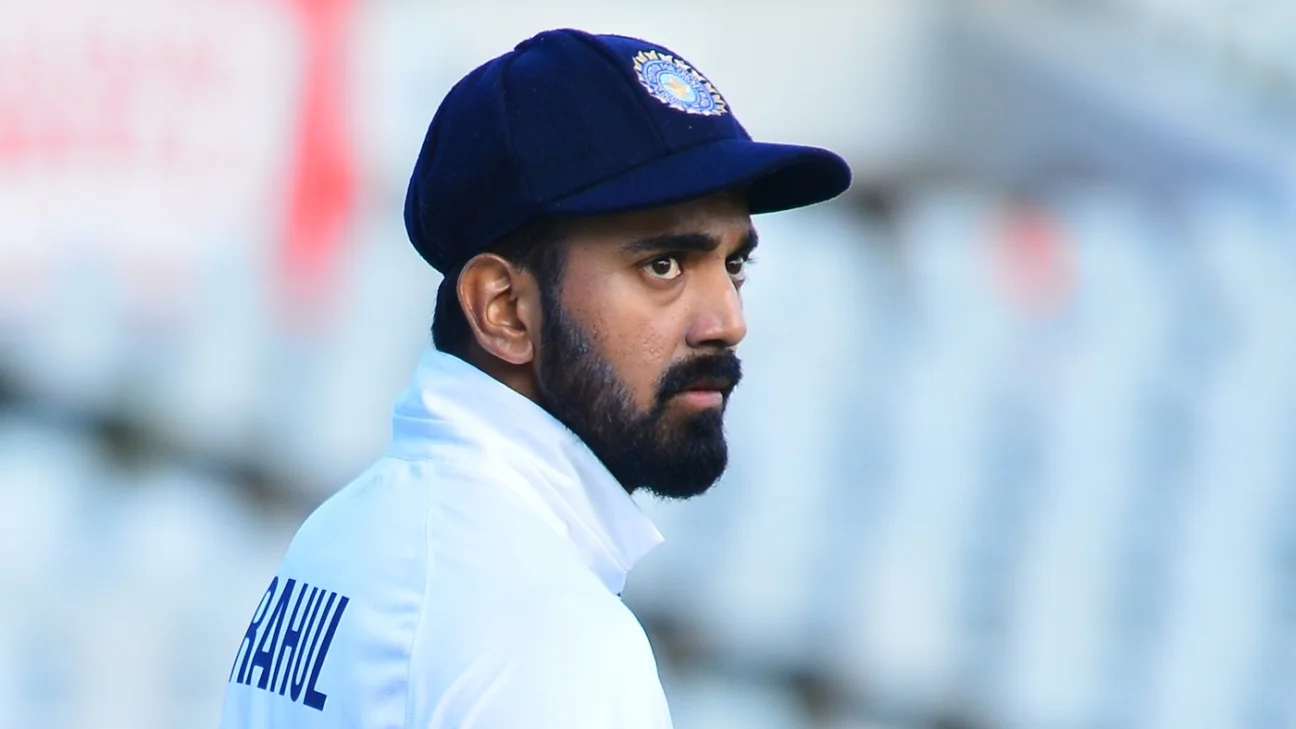 Since the start of 2022, KL Rahul averages only 15 in 11 Test innings.
With Shubman Gill sitting on the bench, and Sarfraz Khan and Mayank Agarwal not even in the squad, KL Rahul's continued selection in this series has been baffling.
Now, it seems that Gill will replace KL Rahul in the third Test.
Meanwhile, netizens came up with hilarious memes ft. Venkatesh Prasad and tweets trolling KL Rahul:
Just In: Venkatesh Prasad has reached @PMOIndia to discuss the future of KL Rahul pic.twitter.com/wZmCCMd4kS

— Trendulkar (@Trendulkar) February 19, 2023
Venkatesh Prasad after seeing KL Rahul wasting another chance#INDvAUS pic.twitter.com/gt9l1MXHsk

— Awarapan 🇮🇳 (@KingSlayer_Rule) February 19, 2023
Scored the crucial 1 run which Australia lead by in the 1st innings. Well played, KL Rahul. pic.twitter.com/ksEfn1IpKC

— Rahul Sharma (@CricFnatic) February 19, 2023
Shubman Gill, Mayank Agarwal and Prithvi Shaw watching KL Rahul heading towards pavallion after scoring brilliant 1 in 3 balls #INDvAUS #BGT2023 pic.twitter.com/TAfwfJFYAV

— Godman Chikna (@Madan_Chikna) February 19, 2023
Sunil Shetty when KL Rahul returns home after Australia series!#INDvAUS pic.twitter.com/gBoopxEP6S

— Vishal Verma (@VishalVerma_9) February 19, 2023
Massive respect for KL Rahul . He were in any private job , he would have been fired long time back in the layoffs !

But @BCCI has different type of love with him .

What a waste he is . Burden on the whole country . pic.twitter.com/Zuw9d8H2kT

— Sumit (@sumitsaurabh) February 19, 2023
KL Rahul: "Boss, I'll take care of Australia's 1st innings lead. You guys do the rest."#INDvAUS

— Ramesh Srivats (@rameshsrivats) February 19, 2023
KL Rahul playing in team even after hearing everyone around criticise him. pic.twitter.com/Nn92AOYmjd

— Pakchikpak Raja Babu (@HaramiParindey) February 19, 2023
Sunil Shetty and Athiya Shetty after watching KL Rahul innings. pic.twitter.com/lILx8WQknu

— Sai Teja (@csaitheja) February 19, 2023
Daily routine of KL Rahul !! #INDvAUS pic.twitter.com/Ksg31mgB9M

— Cric kid  (@ritvik5_) February 19, 2023
KL Rahul has 125 run in his last 10 Innings and averages less than 35 in his career and irony is he is India's Vice Captain 🔥 pic.twitter.com/sOh5sCV9qb

— KKR Bhakt 🇮🇳™ (@KKRSince2011) February 19, 2023
Kl Rahul : We have won the match

Team India – pic.twitter.com/7K2r7WIbMY

— Keyur (@Keyur_j_) February 19, 2023
KL Rahul had already given us a hint. Only if we knew what he was talking about. pic.twitter.com/fqBxxPPztg

— Avinash (@imavinashvk) February 19, 2023
If you attach a dynamo to KL Rahul's head when he gets out, we can generate enough electricity to light up the floodlights in the stadium.

— Gabbar (@GabbbarSingh) February 19, 2023
Thank you KL Rahul 😭❤ pic.twitter.com/cbNupspzPN

— ಭಲೇ ಬಸವ (@Basavachethanah) February 19, 2023
To all those who trolled me saying KL Rahul is a great batsman should look at his current form.

FRAUD KL Rahul should be sacked from international cricket and should start playing in Ranji. Now i support Venkatesh Prasad fully 🫡#INDvAUS

— Amit Kumar (@AMIT_GUJJU) February 19, 2023
If KL rahul ends up playing the next test, pic.twitter.com/TZvO6TSI4U

— Shubham Goel (@shubhamg23) February 19, 2023
His inclusion shakes belief in Justice. SS Das had great potential,so did S Ramesh,both avgd 38+but did not get beyond 23 test matches. Rahul's consistent inclusion gives an impression of lack of batting talent in India which isn't true. Last 5 years his avg is below 27 in 47 inn

— Venkatesh Prasad (@venkateshprasad) February 18, 2023
*KL Rahul fails in the 2nd innings too*

Venkatesh Prasad: pic.twitter.com/S0THzslmYg

— chacha monk (@oldschoolmonk) February 19, 2023
KL Rahul's contribution in team for last 2 years #INDvAUS pic.twitter.com/iqMNFpUEZU

— Sachya (@sachya2002) February 18, 2023
Feeling nervous on behalf of KL Rahul.

— Trendulkar (@Trendulkar) February 19, 2023
When you have Kl rahul in your team , the team is already 1 Down #INDvAUS #KLRahul pic.twitter.com/a6Jlh1Dpjl

— Cricpedia (@_Cricpedia) February 19, 2023
Meanwhile, Jadeja and Ashwin wreaked havoc in the first session to take 9 Australian wickets and bowl Australia out for 113 and set India a target of 115. Jadeja took 7 wickets in the innings. His 7/42 is now his best bowling figures in a Test innings.