The high stakes of a World Cup 2023 semi-final or the reputation of Trent Boult wasn't going to stop Rohit Sharma from playing his free, aggressive role at the top of the order.
The India captain has been walking the talk about an attacking mindset in this World Cup, and showcased it once again as he tore into Boult, the swing menace, at the Wankhede stadium in the high-voltage semi-final on Wednesday.
To defend is to attack. Knowing how India were reduced to 5/3 and 24/4 in the 2019 World Cup semi-final by New Zealand, Rohit Sharma had already decided to put pressure on the Kiwi new ball bowlers.
On just the 4th ball he faced from Boult, Rohit skipped down the pitch, took it from his legs, and flicked it over the mid-wicket fielder for a boundary. The ball flew close to the mid-wicket fielder's flying fingers. But Rohit wasn't going to hold caution. On the next ball, Rohit hit the ball in the air once again, but once again the ball beat the fielder, going to the left of mid-off for another four.
This forced Trent Boult to change his tactics and come around the wicket. Rohit Sharma grew even more in confidence as he danced down the track and blasted Boult over cover for a massive, 87-metre sixer as the Wankhede crowd jumped in celebration.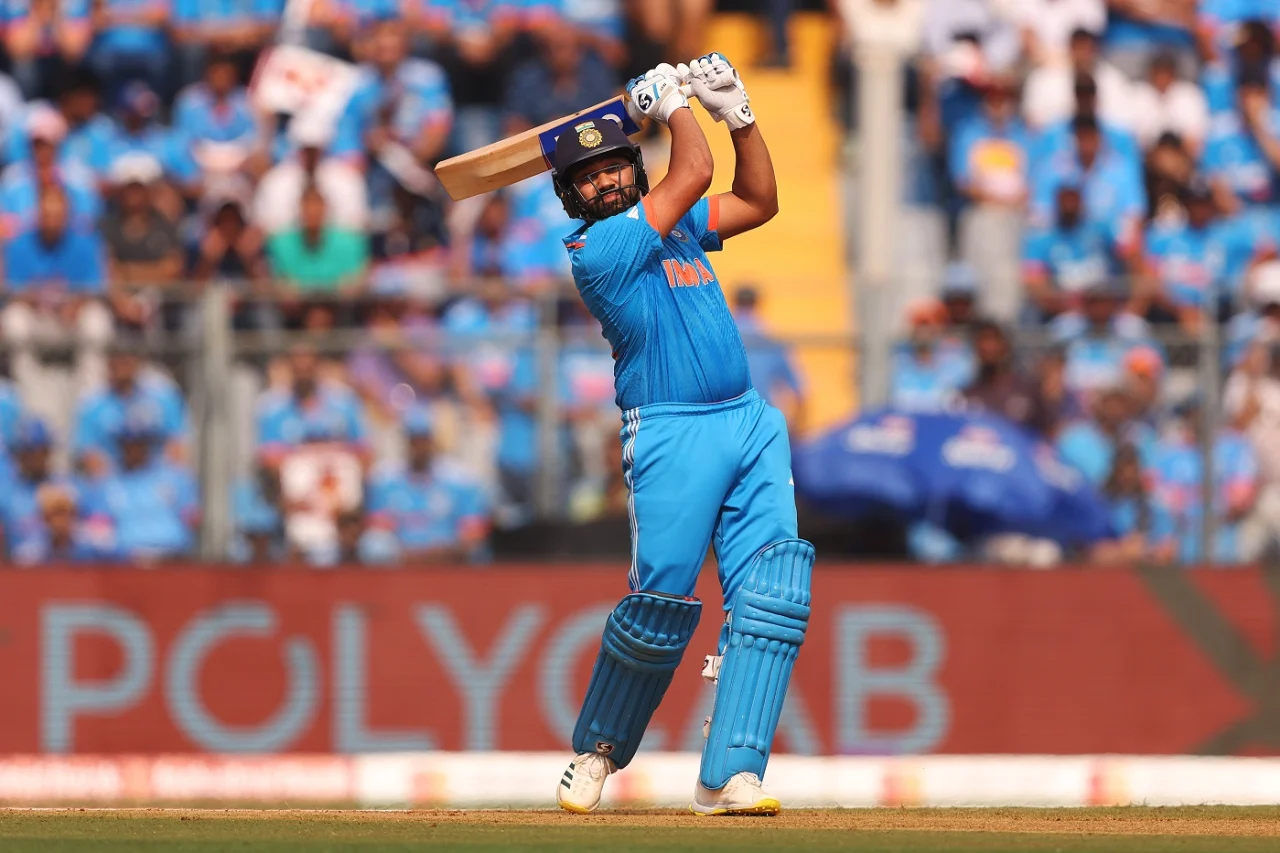 Rohit seemed unstoppable then. He took on the other senior Kiwi pacer, Tim Southee, for a 4 and 6 in the next over. Boult was pulled for another six, and so was Mitchell Santner as India raced to over 50 inside 6 overs. Rohit's aggressive start finally came to an end in the 9th over when Tim Southee had the India captain caught by Kane Williamson with a slower ball.
Rohit Sharma got out for 47 runs in only 29 balls, giving India a dream start.
Watch: 4,4,6 – Rohit Sharma takes down Trent Boult
View this post on Instagram
View this post on Instagram