Over the past few months, there has been a weird, unanticipated debate and social media fights between the fans of Indian cricket Virat Kohli, and Bollywood actor Shah Rukh Khan. The fans of the two superstar celebrities have not only brought up their individual achievements in their respective fields, but also have been comparing their personal lives and choices.
Shah Rukh Khan, then, on Wednesday, gave a heart-winning reply to a fan who asked about his views on this unclassy, and unnecessary fights on social media between the fans of the two icons, both of whom are inspirations and idols for their followers.
The Jawan lead, Shah Rukh Khan, hosted a Q&A session with his fans on Wednesday on Twitter. A fan asked him about Virat Kohli, who is currently playing in the 3rd ODI against Australia in Rajkot.
One fan asked Shah Rukh: "#AskSRK Sir say something about @imVkohli because everyday we are watching some fan war posts between them. Have some words in #Jawan style about Kohli."
Check out Shah Rukh Khan's amazing reply to a fan about Virat Kohli:
In his sweet demeanor, Shah Rukh said that not only he loves Kohli and prays for his wellness, the 'KING of Bollywood' said that Kohli is like his son-in-law!
"I love @imVkohli he is like my own and I pray always for his well being….bhai damaad jaisa hai humaara!!!" Shah Rukh replied.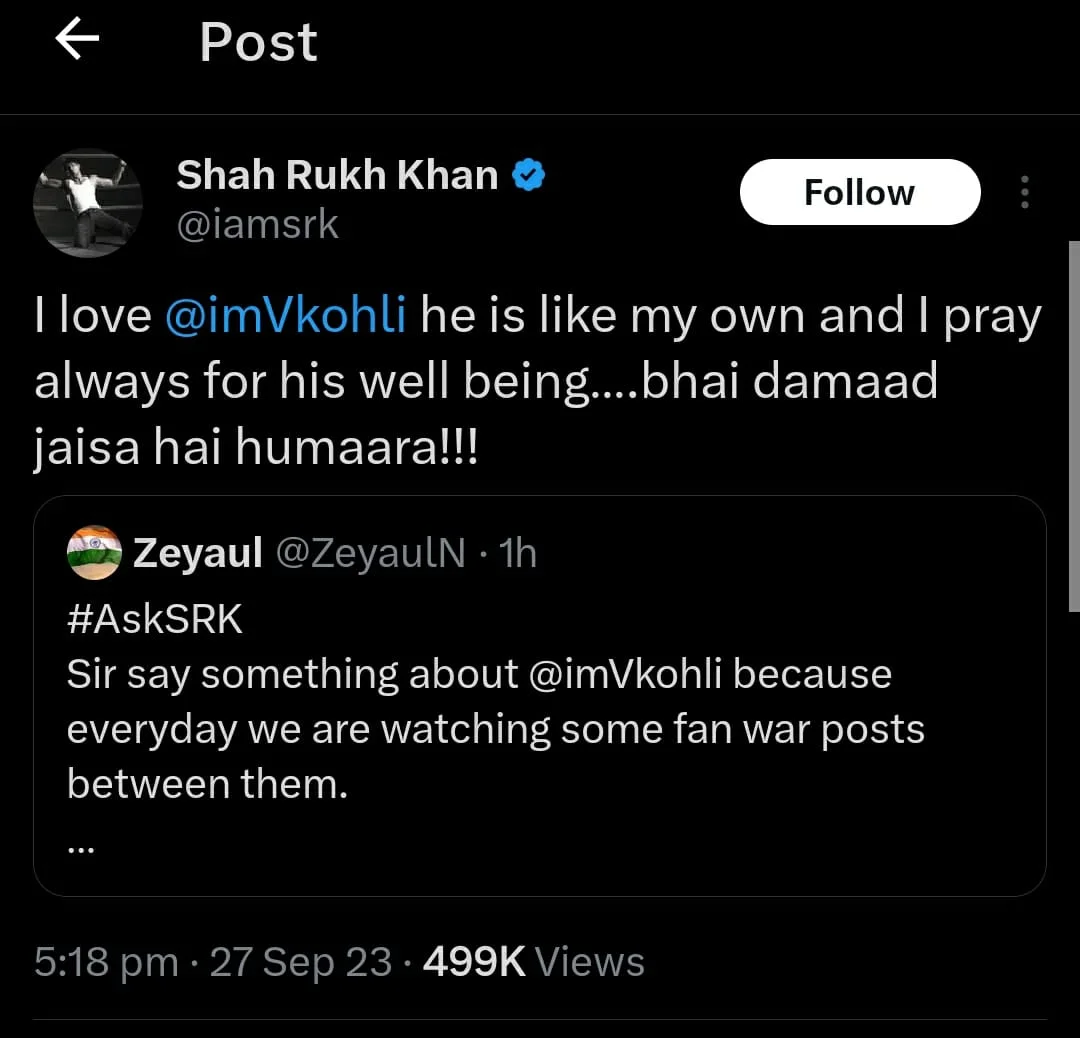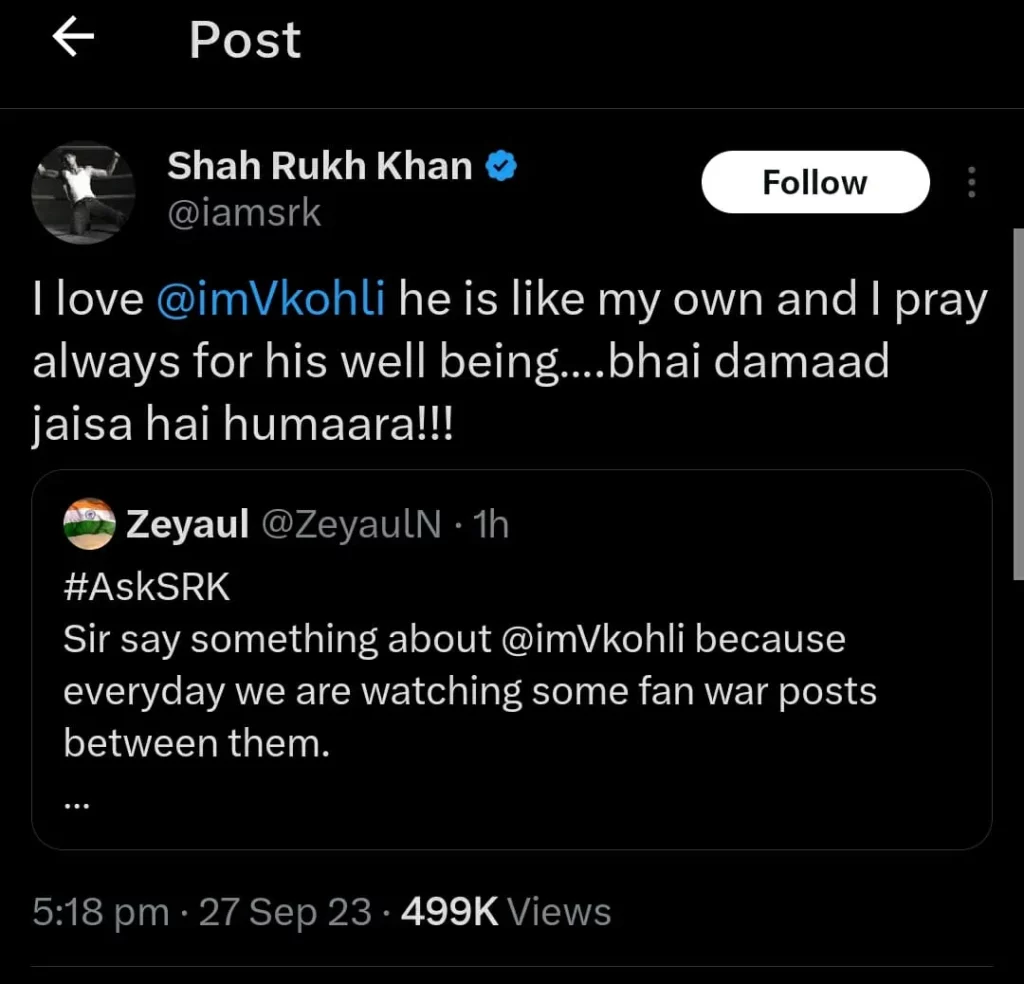 Hopefully, now this reply from Shah Rukh himself put a full stop to the social media strife between their fans.
Meanwhile, Virat Kohli will have to bring out his best today against Australia as India have been given a target of 353 runs in Rajkot. Kohli has a sensational record in run-chases, and is already hailed as the greatest ODI run-chase by many fans and experts.
If India do win this match, they will white-wash Australia in an ODI series for the first time.