Former India batsman Virender Sehwag amusingly blamed Virat Kohli for sledging Jonny Bairstow as the batter went on to score a scintillating century.
Bairstow has continued on his surreal form and brought up his third Test century in three consecutive Tests. After hammering hundreds against New Zealand at Trent Bridge and Headingley, the Yorkshireman slammed another one, at Edgbaston against India to keep England afloat in this all-important fifth Test of the series.
However, Bairstow had started off cautiously and opposite to his gung-ho approach. But after a spat with Virat Kohli on the morning of Day 3, the right-hander turned on his beast mode and plundered the Indian bowlers all around the park.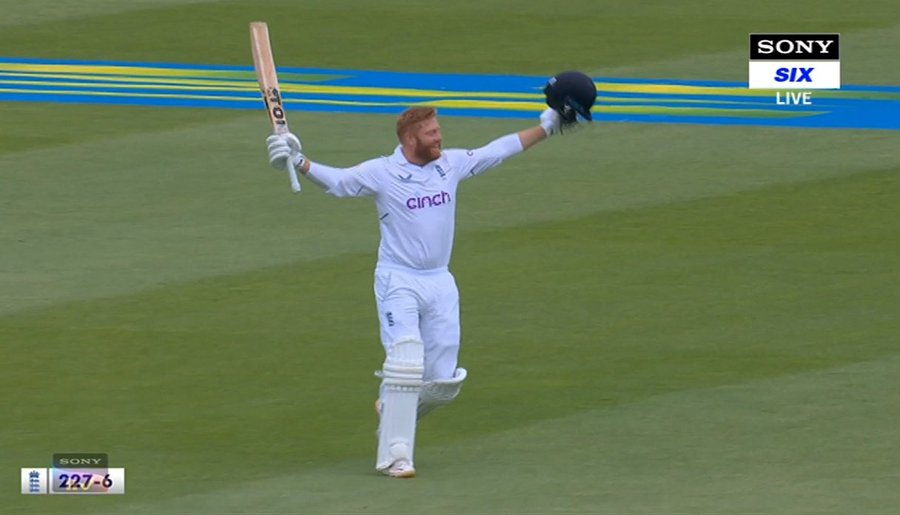 Jonny Bairstow brings up his third consecutive ton
Kohli had got into a war of words with Bairstow; apparently, the former Indian skipper was unhappy with Bairstow taking his own time while constantly having issues with the sightscreen and regularly talking to the non-striker, Ben Stokes.
As Bairstow argued back, Kohli said "Shut up". The umpires then intervened. Between overs, Kohli had also mocked Bairstow by saying that Shami is a "Little bit faster than Southee, eh?"
When Bairstow further brought up an issue with the sightscreen, Kohli was heard saying "Jonny Bairstow can see everything on the ground apart from the ball".
Well, as it turns out, Bairstow was seeing the ball quite well and became belligerent after his heated debate with Kohli, and despite the fall of Stokes, Bairstow continued walloping the Indian bowlers.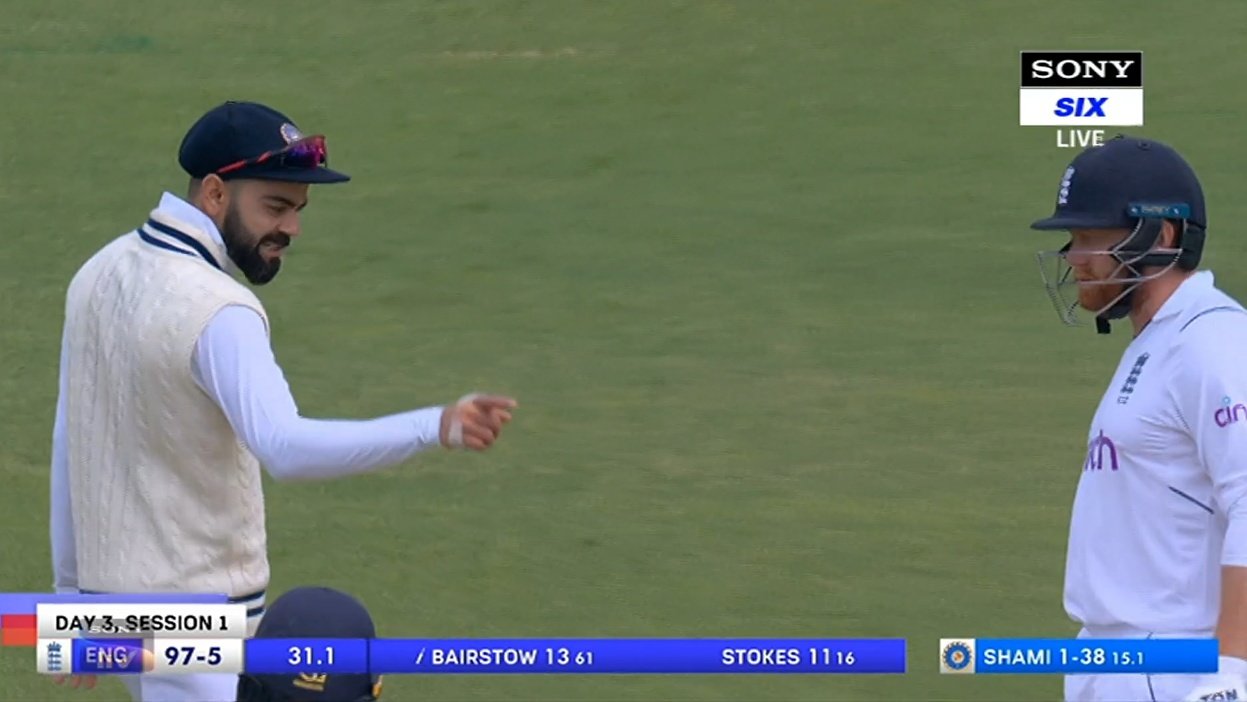 Virender Sehwag hilariously trolls Kohli
Bairstow was 13 runs off 61 balls before his argument with Kohli; he teed off splendidly after that, smashing 87 runs off the next 58 balls, and brought up another quickfire century off 119 deliveries.
Virender Sehwag pointed out this staggering change in Bairstow's strike. He lamented the fact that Kohli spurred on Bairstow with his sledging.
"Jonny Bairstow's Strike Rate before Kohli's Sledging -: 21 Post Sledging – 150," Sehwag tweeted as Bairstow was thwacking the Indian bowlers.
"Pujara ki tarah khel rahe thhey, Kohli ne Pant banwa diya bewajah sledge karke," he jokingly added.
Here is Sehwag's tweet:
Jonny Bairstow's Strike Rate before Kohli's Sledging -: 21
Post Sledging – 150

Pujara ki tarah khel rahe thhey, Kohli ne Pant banwa diya bewajah sledge karke #IndvsEng

— Virender Sehwag (@virendersehwag) July 3, 2022