The Indian opener, Rohit Sharma, has been a force to reckon with, consistently providing fast starts to his team and alleviating the pressure on the middle order.
From the inception of the tournament, Rohit Sharma displayed an exceptional ability to go after the bowlers right from the powerplay. His aggressive approach set the tone for India's dominance, with each innings reflecting not just his skill but also his selfless dedication to the team's cause.
As India geared up to face New Zealand in the semi-final, expectations were high, considering their impeccable record of winning all nine previous games convincingly. Rohit Sharma, true to form, started the semi-final with a bang, scoring 47 runs off 29 balls. His innings comprised an impressive array of 4 fours and 4 sixes, captivating the audience at the iconic Wankhede Stadium.
A defining moment in the semi-final was Rohit Sharma's ascent to becoming the first batter in ODI World Cup history to hit 50 sixes. This feat unfolded during his innings against New Zealand, where he surpassed the legendary Chris Gayle's previous record. The milestone was achieved with a powerful pull shot off Trent Boult that soared over fine leg, leaving spectators in awe.
However, every cricketing saga has its twists. Rohit Sharma's pursuit of further glory ended when he attempted to hit Tim Southee for a maximum over long-on. Southee, displaying crafty bowling, delivered a slower one, causing the ball to ascend high in the air instead of reaching the boundary. In a remarkable display of athleticism, New Zealand captain Kane Williamson ran back and took a stunning tumbling catch, bringing an end to Rohit's innings.
[Watch] Ritika Disappointed As Rohit Sharma Loses His Wicket In The Semi-Final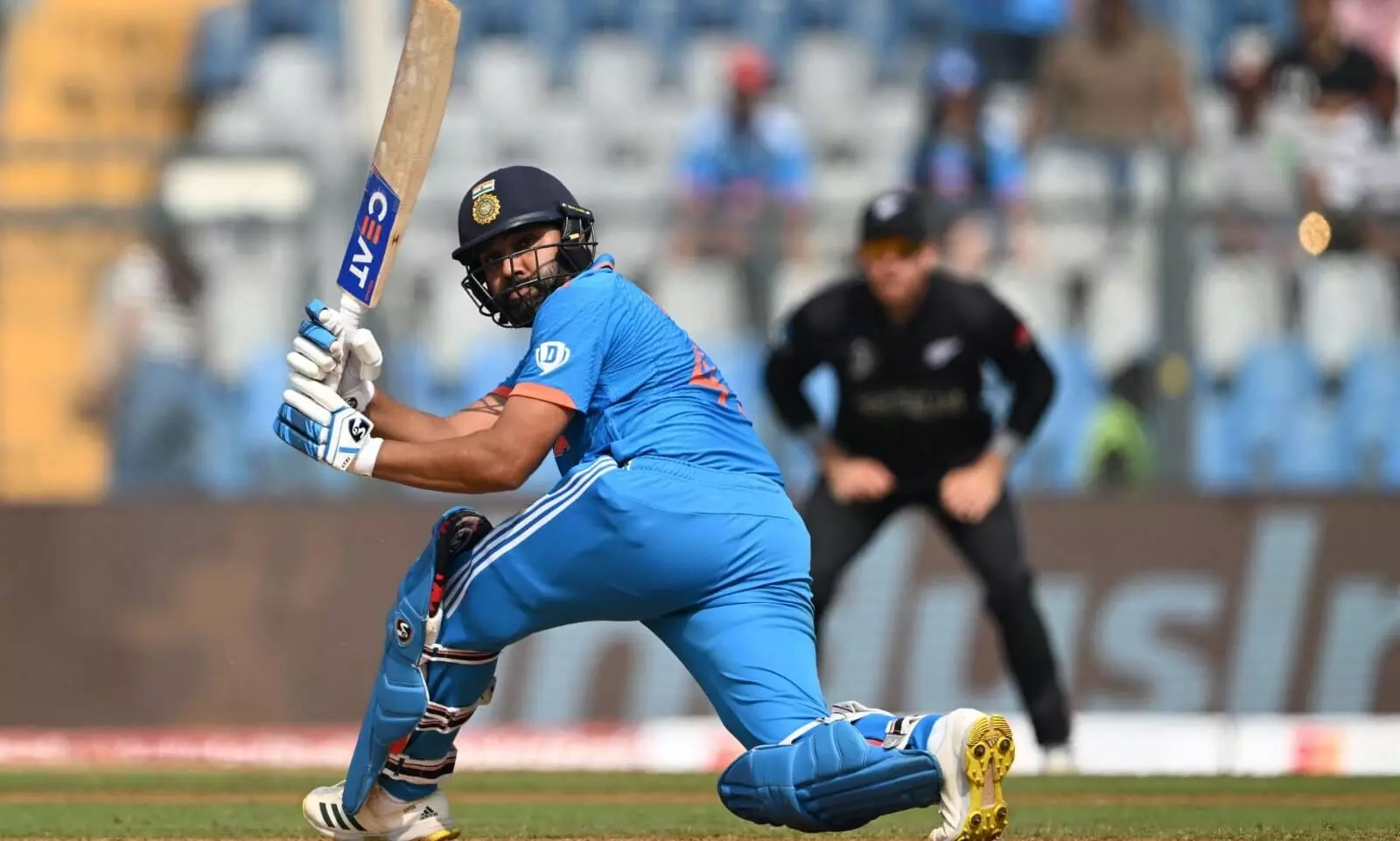 Rohit Sharma's achievement of hitting 50 sixes in ODI World Cup history is monumental. It not only cements his status as a powerhouse in modern-day cricket but also signifies a shift in the dynamics of the game. We delve into the impact of this milestone on his career and the broader context of cricketing history. His wife, Ritika, who is always an ardent supporter in the stands, cut a disappointing look when he got dismissed.
View this post on Instagram