Five Reasons Why Axar Patel Is The Next Big Thing In Indian Cricket: It was somewhat of a stifled day for India at Delhi as things didn't really work out in their favour and they very well could have been staring down the barrel had it not been for a contumacious showdown from Axar Patel pairing with Ravichandran Ashwin for that 8th wicket, piling up 114 runs.
Axar finished as the highest run-scorer of the side in the innings, smashing a redoubtable 74 while Ashwin, Ravindra Jadeja and Virat Kohli battled hard to keep India afloat in the midst of an all-conquering Aussie spree.
This is not the first time however, that Axar has come forth with a staunch brand of resilience in the face of ginormous pressure but he has been singing an off-beat and yet culminating note for India for a while now. Here are five reasons why he can very well be the next big thing in Indian cricket.
#1 A player of all formats
Unlike the specialists, Axar has bee proving his worth for a while now, bailing India out of almost ineluctable situations day in day out. From hammering a match-defining knock against West Indies to throwing a spanner in the plans of Australia, the lanky southpaw has been a conqueror of all formats, showcasing his versatility in the word's truest sense.
#2 An all-rounder who is always willing to take the mantle
Once again as the sport keeps on evolving, there is an ever-growing demand for all-rounders who could actually turn the game on its head in all departments. Nowadays finding a specialist in the team for just one skill is usually on the rare side unless you are a Virat or Rohit or maybe Bumrah and Shami. He is an also an excellent fielder and as a bowler has a reputation of attacking the stumps frequently. A perfect all-rounder, if we may say.
#3 Has the tendency to deliver under pressure
Unlike other big names that has usually wilted under pressure, Axar Patel is no shrinking violet when it comes to the bigger occasions of the sport. If there is a crunch situation knocking on the doors, he is a happy man to take on the payload and deliver it handsomely. Similarly, just when it feels that the Indian bowlers are running short of those ingenious ideas, Axar has produced the craziest ones of them, attacking the line of the stumps with zero regard about the fact that the line usually coincides with the batter's hitting arc. Guess what, it worked.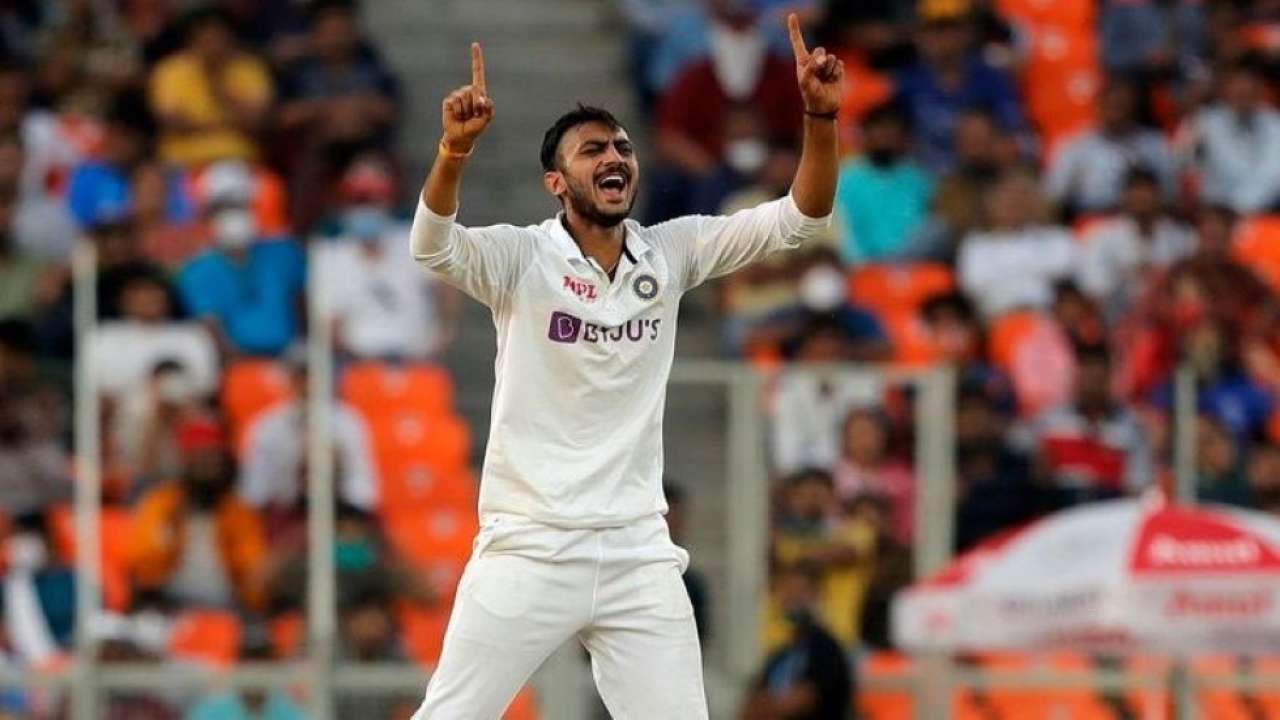 #4 Have a terrific sense of responsibility
The man literally filled the heavy boots of Ravindra Jadeja and ushered India to a swashbuckling display for a staggering amount of time. He had no back-up and very minimal expectations from him. However, whenever you don the Indian jersey, the word minimum is no longer there in your lexicon. So take it or leave it, you hand him over the role and he will get this delivered in fine manner.
#5 Brings humour and radiance to the side
In order for a player to survive in the Indian dressing room where stars ply their trade, you also need to have that big smile adorning your face. That is exactly what Axar does to the side. He makes everyone smile and most importantly has a strong sense of accountability heading his way. This is exactly what makes him so special.