Sanju Samson's India career continues to remain under the cloud of uncertainty and what-ifs. The latest of the what-ifs is his knee injury, which saw him miss 11 of the 12 white-ball matches against Sri Lanka and New Zealand in January and February.
This injury came at a very unfortunate time for Samson: he had a terrific 2022 with the bat in the opportunities he got for India, and was making a strong claim to be part of the World Cup 2023 squad.
After Pant's accident and injuries caused due to it, KL Rahul is currently the keeper in the ODI side and bats in the middle-order, while Ishan Kishan is the backup opener of Gill and Rohit, and Shreyas Iyer seems to have cemented his spot at number 4, staving off competition from Suryakumar Yadav, who hasn't clicked in the ODI format yet.
This leaves Sanju Samson a mountain to climb – with performances in the IPL 2023 and in the chances he will have to force into Team India later on – to push his case for a selection in India's World Cup 2023 squad.
But there are factors in Samson that the selectors and the management understand (hopefully so) that makes Samson different from his competitors in the Indian team, and which could tilt them slightly toward the Kerala player.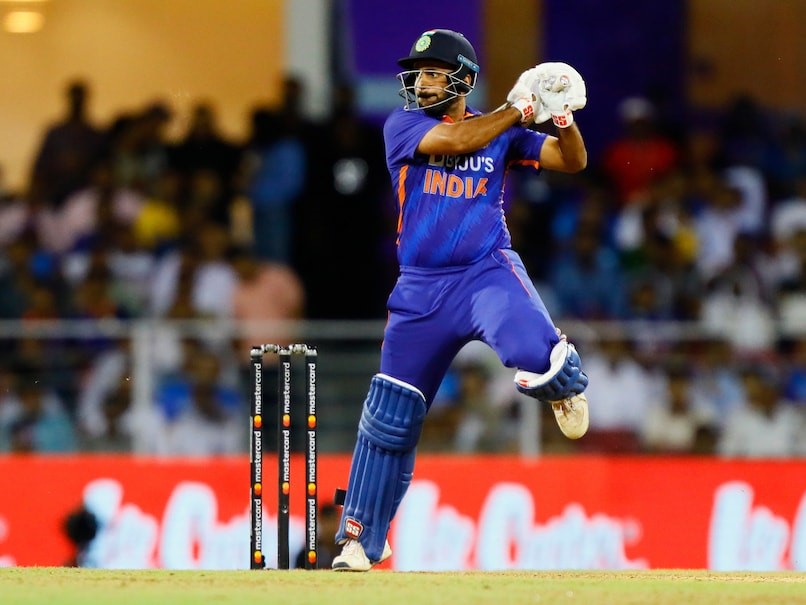 3 reasons why Sanju Samson might get into India's World Cup 2023 squad:
Samson puts team over self
Samson endorses the ultra-aggressive brand of batting in white-ball cricket. If there is one thing which India are trying to get from Suryakumar Yadav in ODIs is his ability to get quick starts, but SKY hasn't really been able to transfer his T20 success into ODIs.
The 28-year-old himself has stated it in public that he focuses on getting "impactful runs" which are beneficial to the team – which changes the momentum of the game in quick time – rather than looking to play conservatively, not take risks and improving his own average – something which the likes of KL Rahul and Ishan Kishan have been accused by the fans of doing.
For Samson, the team and its needs comes first before his own average. And this dictum is not just for T20, but it effectively translates into ODI cricket too. For, there would no point of having a batting depth, which India have preferred to have under Rohit-Dravid, if all the resources are not utilized.
He bats aggressively; has the killer instinct to take down bowlers at any point in the game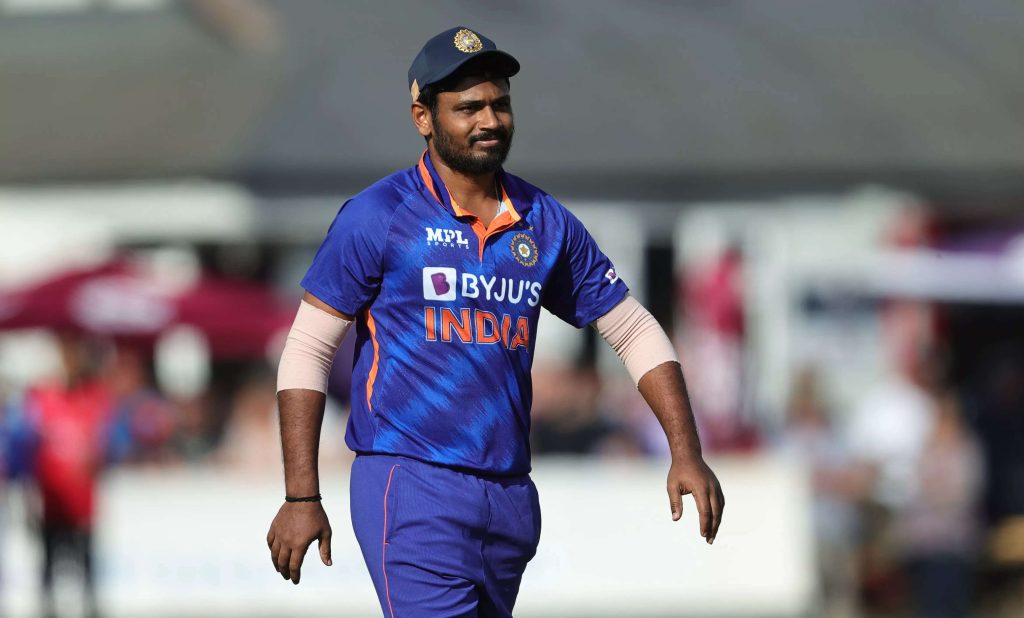 Samson very well has been in the chances he's got last year. In 9 ODI innings last year, Sanju Samson scored 284 runs at an average of 71 and a strike rate of 105 – excellent numbers for a middle-order batter – while remaining unbeaten 5 times. This combination of strike rate and average for a middle-order batter is enviable, something other teams around the world would so dearly want.
India has it, yet has failed to give Samson a long run in their ODI side.
In the Cricmetric database, you can check out Samson's ODI career strike rates divided into blocks of 5 overs. From overs 16 onward, only in 1 out of 7 five-over blocks does Samson's strike rate fall below 95, and in 6 it is over 100. This shows that Samson is willing to take down the spinners and the pace enforcers in the middle-overs.
Samson is versatile: can be shuffled up and down the order as required
One of the highlights of Sanju Samson's India career so far has been lack of stability and faith shown in him by the different managements. He's batted in all positions from opening to number 7 in ODIs and T20I teams for India, and has done well more often than some fans feel.
Talking about his ODI career, Samson averages 52 at number 5 and 90 at number 6. Though the sample sizes are small so far, this still shows that he's been ready to take on any challenge; and he's proven enough in the IPL that he's capable to tackling the new ball as a top-order batter.
Both of his fifties last year in ODIs – 54 vs WI, 86* vs SA – came when he came in difficult situations in the middle-order in tough chases and showed his temperament.
With Ishan Kishan being really inconsistent – on either side of his double century in Bangladesh – India should really look at Sanju Samson as the spare batter, adept in taking any role, in the squad for the 2023 World Cup.