India captain Rohit Sharma has given a "positive" update on the injury and expected return of all-rounder Hardik Pandya. On the eve of India's match against Sri Lanka in Mumbai, Rohit Sharma said that Hardik's recovery process at the NCA is going smoothly and that the all-rounder is being monitored on a daily basis, but the skipper didn't mention any return date.
Pandya had suffered an ankle injury – which was later revealed a ligament injury – during the game against Bangladesh and was then ruled out of action for at least a week. India then had to tinker with their combination: Suryakumar Yadav and Mohammed Shami came in for Hardik and Shardul Thakur, and both the players have performed well.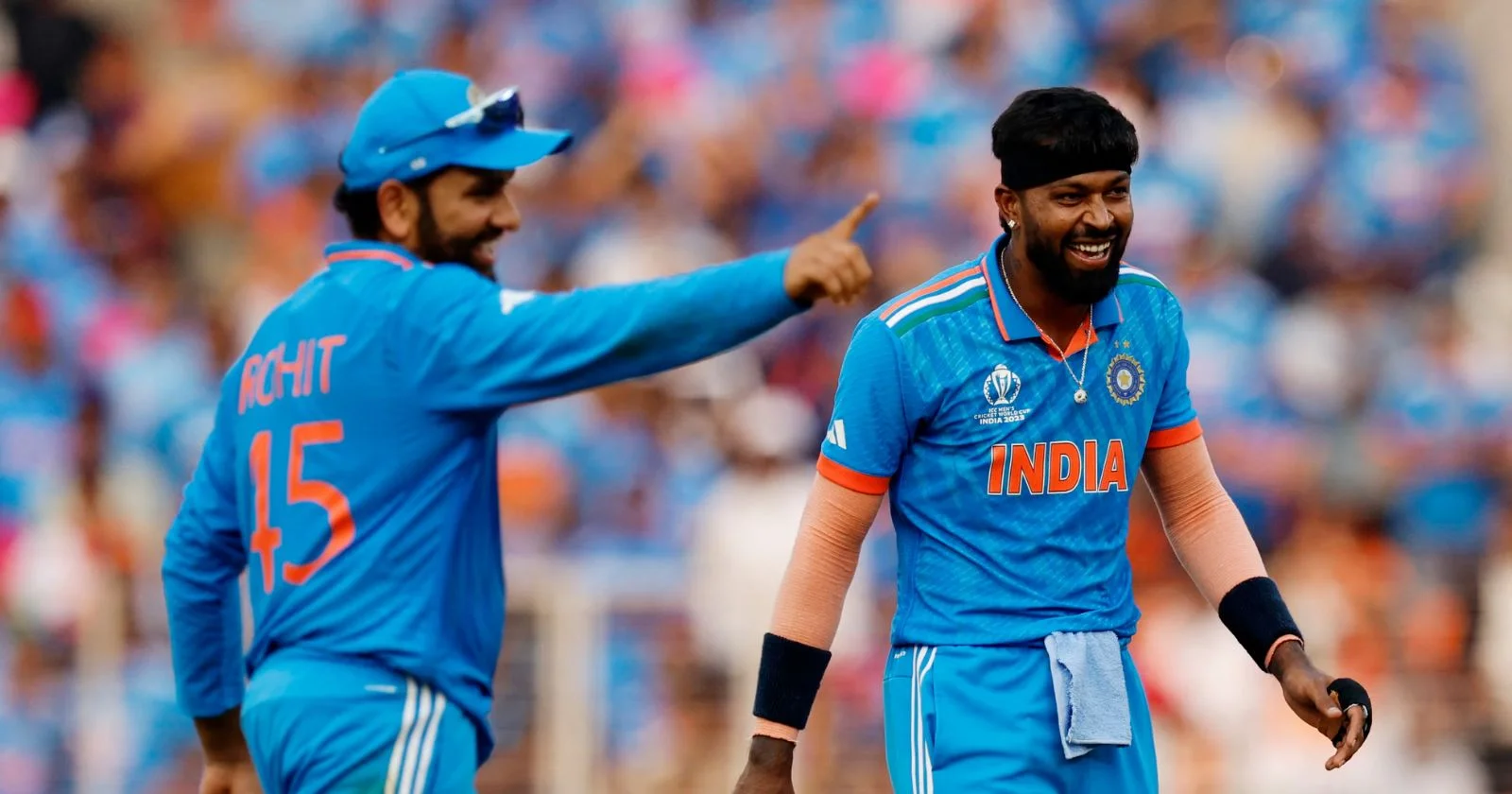 We will hopefully see Hardik on the field soon: Rohit Sharma
Despite missing Hardik, India defeated New Zealand and England, and now will take on Sri Lanka without Pandya
On Hardik's injury, Rohit Sharma said: "It's been very positive, I can't call it rehab. But whatever he has gone through, the procedures at the NCA, it's been very positive.
"But it's that kind of an injury where we have to see every day how much he has recovered and how many percent fit he is. We have to constantly monitor how much he is bowling and how much he is batting. On a day-to-day basis, we have to take that call because, in the World Cup, there is a match every 3-4 days. We are looking into that as well. With the way his recovery is progressing, we will hopefully see him on the field soon. That's all I can say now," he added.
. ESPNcricinfo has reported that India are unlikely to rush Pandya back till at least the last game of the league stages, against the Netherlands on November 12, which means he will be missing the next game against South Africa as well.
Suryakumar scored 49 crucial runs against England, helping India reach a total of 229, which they defended and won by 100 runs. Shami picked up 9 wickets in only 2 games against New Zealand and England. India are likely to play the same XI against Sri Lanka – a win against Sri Lanka will seal India's semi-final spot. India are the only unbeaten team in the tournament so far.