Initially, there were only a few England cricketers who would be allowed to participate in the IPL, because the ECB wasn't on board with their players. Kevin Pietersen, in 2009, defied the ECB and chose to play in the Indian Premier League while ditching their board and national team.
Pietersen's belief of the Indian Premier League making the players better at handling pressure and remodeling their game was learned a lot later by other England players and by 2017, the ECB opened its gates to allow the likes of Ben Stokes, their biggest marquee player, to play in the Indian League.
Since then, a number of England stars have partaken in the League and the number seems to be rising, with the players being lured by the learning and experience they can take from the Indian Premier League, apart from the handsome auction contracts.
Here are the 3 most successful England Cricketers so far in the IPL:
Jos Buttler
Not just the most successful England player in the Indian Premier League, but currently Jos Buttler is perhaps the best T20 opener in the world. The England white-ball captain has been in terrific form in the Indian League and has consistently mounted big runs since being promoted to open the batting.
He joined Rajasthan Royals in 2018, and after being tried out in the middle-order, Buttler was bumped up as an opener and that changed the course of his career. For RR now, Buttler has amassed 2508 runs at an average of 46 and a strike rate of 152 – elite numbers for an opener in the toughest T20 league in the world. He's smashed 5 centuries and 17 fifties for RR.
Buttler was the Orange Cap winner in IPL 2022 for cracking 863 runs with 4 centuries
Jonny Bairstow
Jonny Bairstow made his Indian Premier League debut in 2019 for SRH and was a bumper season it was – 445 runs at an average of 55 and strike rate of 157 with 1 century and 2 fifties and Bairstow formed the most destructive opening combo with Warner.
He was with SRH for 3 seasons before Punjab Kings bought him in 2022. His Indian League career has been marred a bit with injuries and unavailability and his position being moved up and down in the batting order. Still he has splendid numbers: in 39 Indian Premier League matches, Bairstow has smashed 1291 runs at an average of 35 and strike rate of 142.
Jofra Archer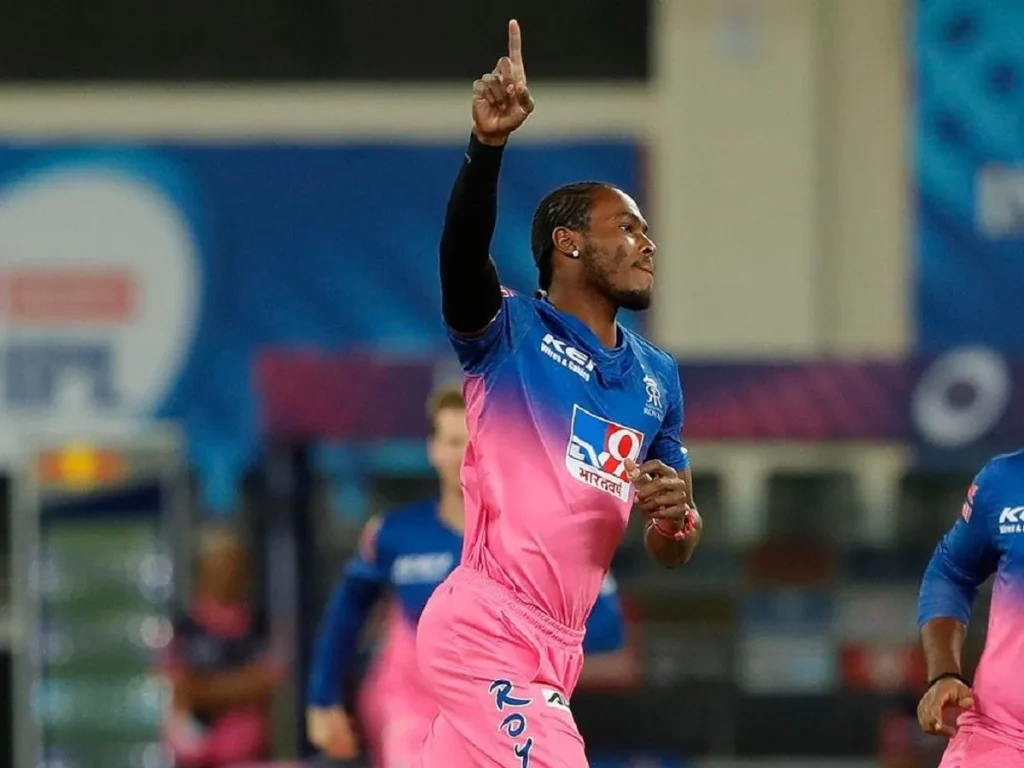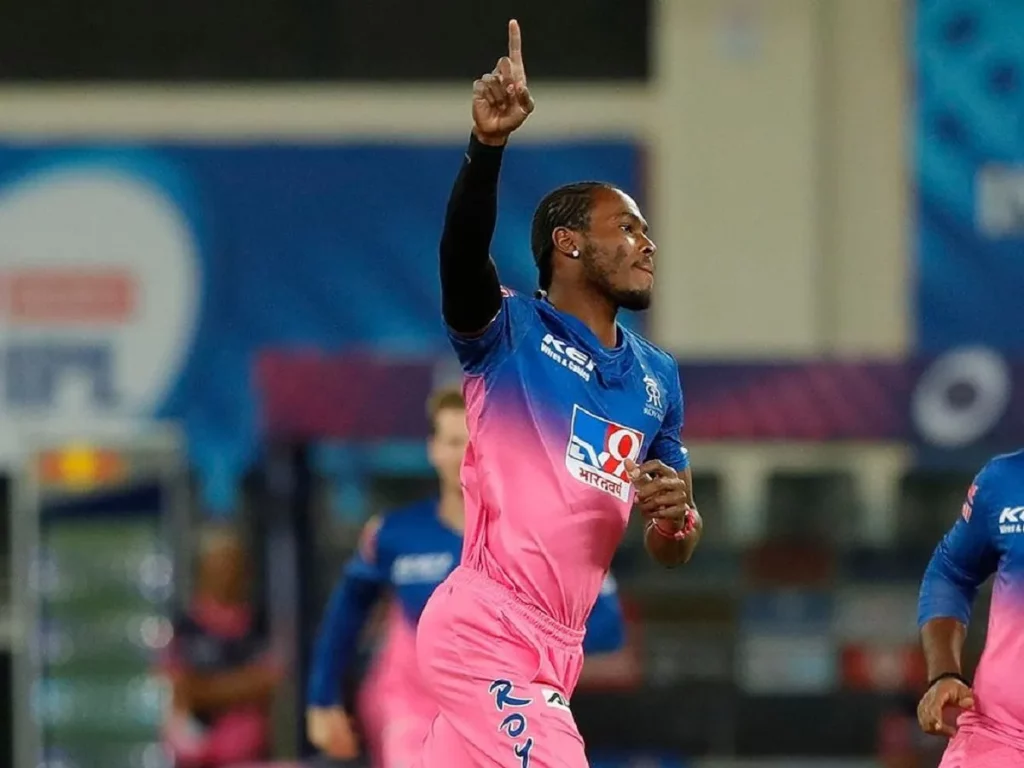 Jofra Archer hasn't played a lot in the Indian Premier League, but whenever he has, he's been a fearsome force of nature, someone intimidating the batters like very few can. Archer played 3 seasons for Rajasthan Royals in 2018, 2019 and 2020 before missing the 2021 (RR) and 2022 (MI) due to injuries. So his return in IPL 2023 has been highly anticipated one.
For the Royals, Archer featured in 35 matches and picked up 46 wickets while maintaining a brilliant economy of 7.13- his economy is laudable considering he bowls mostly in the powerplay and in the death overs, and coupled that economy with his wickets tally, which was 1.28 wicket per game, makes him an enviable asset.
In IPL 2020, Jofra Archer became the first proper fast bowler to be given the Man of the Tournament award in the Premier League, for taking 20 wickets in the season at an economy of 6.56, and that was despite RR not qualifying for the playoffs.