A Test call-up is every cricketer's dream. Although the longer format's popularity has somewhat waned in this fast-paced world, it still carries immense respect as the oldest format of the game. Getting a Test cap is a big thing, and young players need to make a good first impression to satisfy the selectors. Some have failed, while some shined brightly. Only four Indians have won 'Man of the Series' in their very series. Let's take a look at who they are.
#1. Saurav Ganguly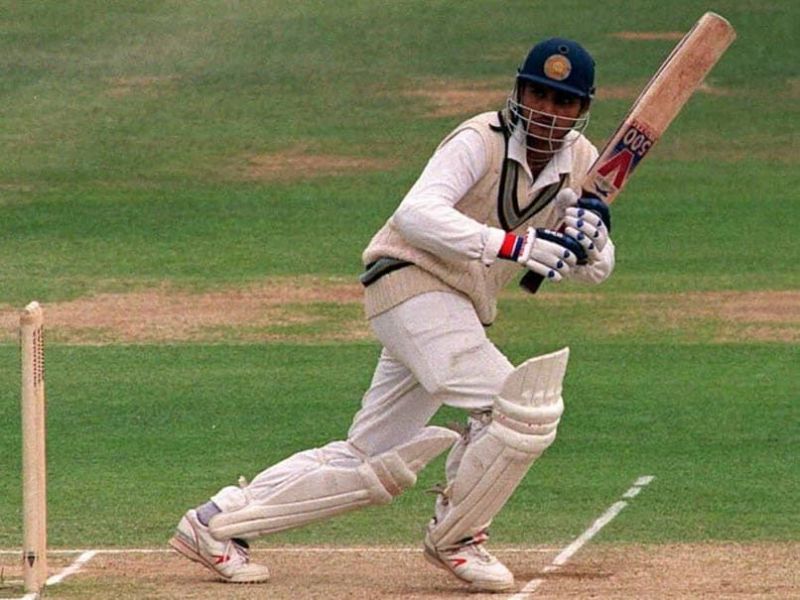 Sourav Ganguly made his first appearance in Test cricket in a tough spot for a debutant. India were already trailing 0-1 against England, and had now lost both the openers, Sachin Tendulkar, and Mohammad Azharuddin inside of 100 runs. Out came Ganguly, and hit went into damage-control mode. Ganguly hit a glorious hundred, and showed maturity years beyond his age. He showed remarkable nerves and stitched together a crucial 94-run partnership with fellow debutant Rahul Dravid. India drew the match against England. He hit another century in the third Test, and also took 3 wickets.
#2. Ravichandran Ashwin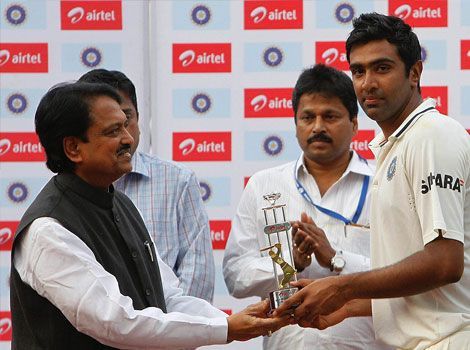 R Ashwin made his Test debut against West Indies in 2011. He had already displayed consistency in ODIs, so the team was expecting him to do the same in Tests too. Ashwin is an all-rounder but was selected mainly for his excellent bowling skills. He exceeded everyone's expectations, taking 22 wickets and also managing to score a century in 3 Test matches. His heroics played a big part in India winning the series 2-0.
#3. Rohit Sharma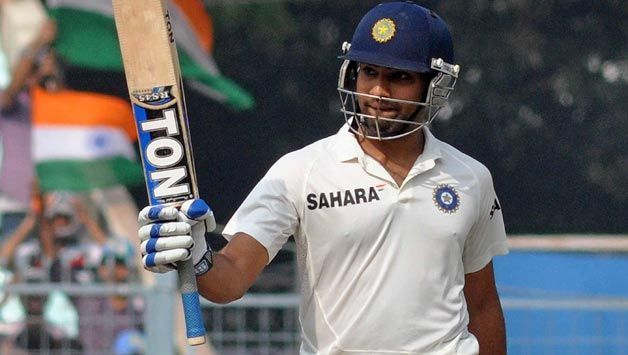 Rohit Sharma had a dream debut in Test cricket. He was handed his Test cap by his idol, Sachin Tendulkar at his favorite cricket ground- the Eden Gardens. The 'Hit-man' made his way to the middle when India were 85-5, but that didn't deter him. He built up a mammoth 280-run stand for the seventh wicket. He also hit a century in the next match at the Wankhede Stadium in Mumbai, and essentially won the match for his team.
#4. Prithvi Shaw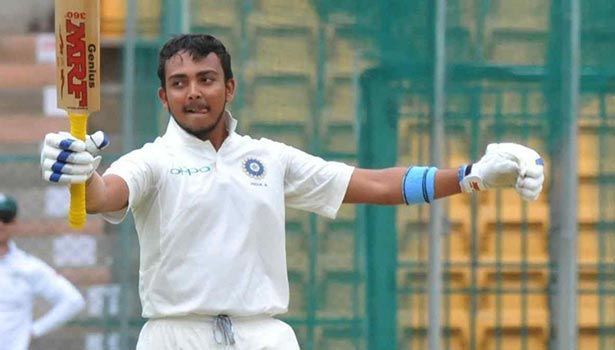 Prithvi Shaw is someone who has been termed as the 'next big thing' by many veterans who have watched him play. So naturally, when he made his Test debut against the West Indies, expectations were sky-high. He didn't disappoint anyone except the Windies, as he became the youngest Indian to hit a ton on debut. Shaw scored a match-winning 70 in the next match and also hit the winning runs. Shaw was adjudged the 'Man of the Series' for his exploits with the willow.