4 Australian Players who have represented both the MI and CSK in the IPL: Two of the most productive teams in the history of the Indian Premier League are Chennai Super Kings and Mumbai Indians. Together, the two teams have won eight championships. They are both fierce competitors in the IPL. The CSK vs MI matchup is referred to as the IPL's El Clásico. The MI team, led by Rohit Sharma, has won five championships and is the most successful squad in the competition. CSK, captained by MS Dhoni, is pursuing them and has won three IPL championships. Any player's goal is to take part in the competition for MI or CSK.
Although not everyone has the chance to play for both teams, a few players have done so. We'll examine a few Australian athletes who have played for CSK and MI.
One of the most underrated players in the IPL and one of the few Australians to have played for both the Mumbai Indians and Chennai Super Kings is Mr. Cricket, Michael Hussey. He debuted for Chennai Super Kings (CSK) in the 2008 IPL with a remarkable knock of 116 off just 54 deliveries against Punjab Kings (later Kings XI Punjab). This came in CSK's inaugural game. He was a notable performer and was essential to CSK's success in 2010 and 2011. In 50 games for CSK, he amassed 1768 runs at an average of 42.10. For the men in yellow, Hussey has already scored a century. Hussey won the Orange Cap in the 2013 IPL by scoring 733 runs at an average of 52.36.
In the 2014 super auction, Mumbai Indians signed him. He played nine games, scoring 209 runs at an average of just 23.22, which was below his expectations. He joined CSK again in 2015, but lasted for four games before quitting the team. He currently works with Chennai Super Kings as their batting coach.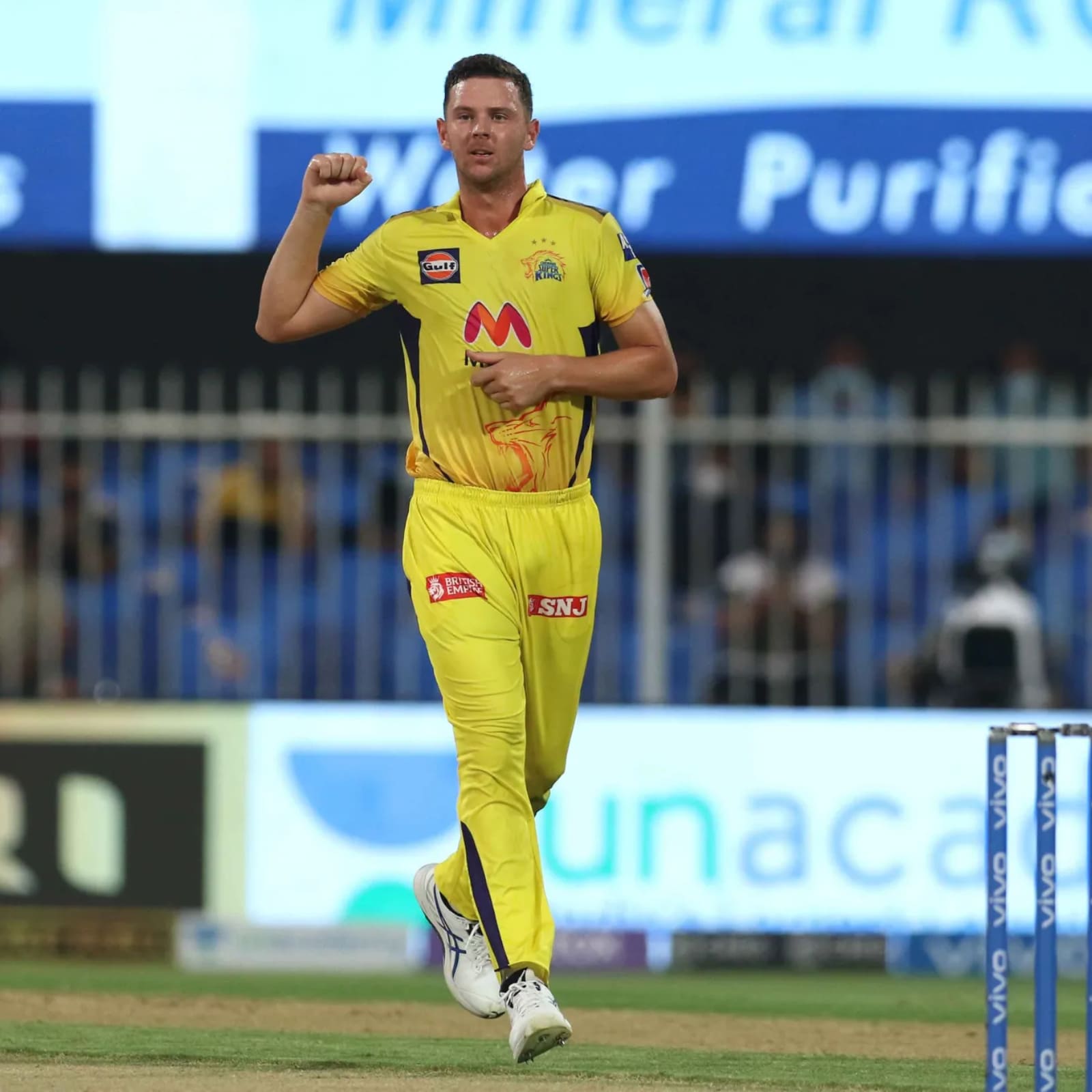 In the seventh IPL, Josh Hazlewood was a member of the Mumbai Indians team. Hazlewood was kept on by MI for the 2015 IPL season after spending the entire 2014 season on the sidelines. The pacer withdrew from the competition in order to manage his workload before the Ashes later that year, but fate had other ideas.
Hazlewood was then purchased by Chennai Super Kings for Rs 2 Crore during the IPL 2020 Auction. He only played in three games, however in those three games he took one wicket for an economy of 6.4. Because to worries about Covid-19, he withdrew from the IPL 2021 season, and Jason Behrendorff, another Australian bowler, took his place.
The Mumbai Indians signed left-arm bowler Jason Behrendorff for the next IPL season. He only participated in five games, taking five wickets at an 8.68 economy rate. Behrendorff would be content with his IPL victory even though he didn't play in many games. He was kept on by MI for the 2020 IPL, although he was forced to withdraw from the tournament due to a back ailment.
Josh Hazlewood was replaced by him in the Chennai Super Kings lineup for the IPL 2021 season.
Ben Hilfenhaus was one of the Chennai Super Kings team's essential pacers. When he was a member of CSK, he was one of MS Dhoni's go-to bowlers. Hilfenhaus participated in the 2012 and 2014 seasons with Chennai. He has taken 22 wickets at an economy of just 7.73 in 17 games for CSK.
In order to fill Aaron Finch's spot for the 2015 IPL season, the Mumbai Indians signed him. He has an IPL title to his name despite not playing in any of Mumbai Indians' games.