Dinesh Karthik Made A Big Statement On Virat Kohli Taking Rest From West Indies Tour: Former India captain Virat Kohli is having a difficult time on the field individually as a batsman.
Virat Kohli has been in poor form in past four months
He ended his horrific England tour where he couldn't manage a single score over 20- 11 and 20 in Edgbaston Test, 1 and 11 in T20Is, and 16 and 17 in ODIs, a total of 76 runs in 6 innings, average of 12.66 – and now has taken a rest from the entire tour of the West Indies which comprises of 3 ODIs and 5 T20Is.
While a number of all-format players – Rohit Sharma, Rishabh Pant, Hardik Pandya, and Jasprit Bumrah – have also been rested from the ODI series, all but Bumrah return for the T20Is.
And since Kohli is unlikely to tour Zimbabwe as well for the 3 ODI series after the West Indies tour, he will now be getting more than a month's rest before the Asia Cup. After the IPL 2022, Kohli was also rested from the T20Is against South Africa and Ireland.
This rest that Kohli has been taking, or been given, for a while now, and while also not producing batting returns, has annoyed fans who have criticised and questioned the superstar cricketer.
Dinesh Karthik came out in support of Virat
In support of Virat Kohli has come out Dinesh Karthik his India and Royal Challengers Bangalore teammate.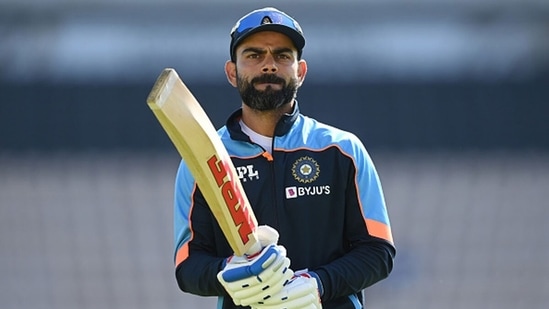 Karthik, who is in the squad for the 5 T20I vs West Indies, said that Kohli has had "insane success" in the previous dozen years and now perhaps he needs a break. The wicket-keeper backed the 33-year-old stalwart to return rejuvenated and do great when he comes back, attesting that Kohli's class and ability should not be questioned.
"Virat has experienced insane success over the period of time. Now he will get a good break and will come back all recharged and hopefully, will do phenomenally well. You can never rule out a player of his calibre," Karthik said in an interview with Times of India.
Earlier, after Kohli's failures in the T20I series, India skipper Rohit Sharma threw his weight behind his teammate, saying that Kohli is just one or two knocks away from finding his best again.
"He has played so many matches for so many years. He has been such a great batsman so he does not need reassurance. I think I said in the last press conference as well that form can go up and down. That is part and parcel of all the players' career. This happens with everyone. So a player who has won so many matches, needs only 1 or 2 innings. This is what I believe and I am sure rest feel the same way," Rohit had said.