Former India captain Diana Edulji has launched an attack over Harmanpreet Kaur for being "casual" in her run-out that was the turning point in India's chase against Australia in the T20 World Cup 2023 semi-final, which the Women In Blue lost by 5 runs and suffered another knockout in an ICC tournament.
The pair of India's 5-run defeat to Meg Lanning's side while chasing 173 still lingers because Harmanpreet Kaur (52 off 34 balls) and Jemimah Rodrigues (43 off 24) had put India in a position where victory looked possible.
However, an unlucky run-out of the Indian captain – Harmanpreet's bat got stuck in the ground as she was sliding it, and wicket-keeper Alyssa Healy was sharp in whipping the bails off as Kaur's foot was in the air – saw India slip.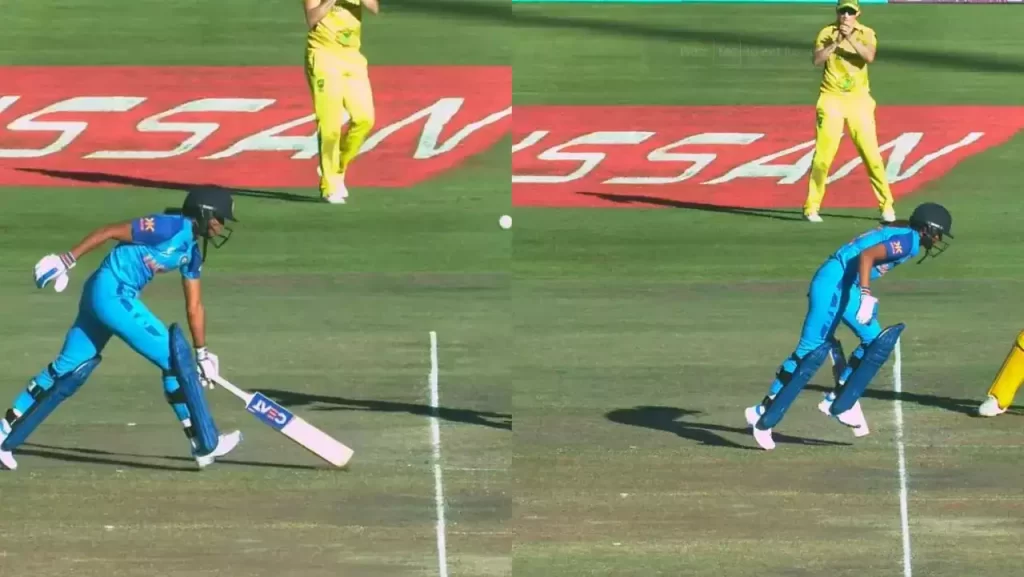 Diana Edulji was highly critical of Harmanpreet Kaur, saying that she shouldn't have been "jogging" in a "relaxed" way when taking the second run, even though Kaur would have definitely completed her second run conformably had her bat not got stuck in the ground.
"She is thinking the bat got stuck but if you see the second run she was jogging. Why are you running in a relaxed manner when you know when your wicket is so important? You have to play professional cricket to win. Look at the dive Perry made to save those two runs. That is what professionalism is," Edulji told PTI.
The 67-year-old Diana Edulji also recalled a piece of advice from Indian batting legend Sunil Gavaskar about sliding the bat, ignoring that Kaur did ground her bat before reaching the crease, but was simply unfortunate in this case.
"They don't give up till the end and we are not ready to fight at all. You can't be falling at the last hurdle all the time.
"She was casual on the second run. She thought she would comfortably reach. We were told in the 1970s by Mr. Sunil Gavaskar that every ball you have to learn to ground your bat then only you get into that habit.
"Her bat was in the wrong hand (left). If she held it in the right hand, she would have been able to stretch herself and complete the run," she further said.
"Can't be unluckier than this" – Harmanpreet Kaur
Harmanpreet Kaur was distraught by the way she got run out in the crunch situation which changed the game back in Australia's favor.
"Can't be unluckier than this, to get that momentum back when me and Jemi were batting. And to lose after that, we didn't expect this today. The way I got runout, can't be unluckier than that. Putting in the effort was more important. We discussed about fighting till the last ball. The result didn't go our way, but I am happy with the way we played in this tournament.," the Indian skipper said.