Jonny Bairstow decided to downplay his altercation with India Kohli that took place during his battings innings on the morning of Day 3, adding that such heated discussion can happen when two fiercely competitive players lock horns.
Bairstow continued on his surreal form and brought up his third Test century in three consecutive Tests. After hammering hundreds against New Zealand at Trent Bridge and Headingley, the Yorkshireman slammed another one, at Edgbaston against India to keep England afloat in this all-important fifth Test of the series.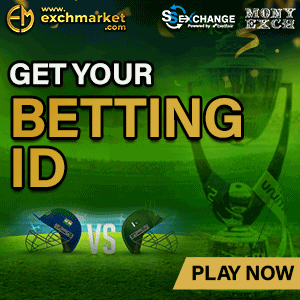 Kohli and Jonny Bairstow were involved in a verbal spat
However, he had started off cautiously but was triggered by some verbal volleys from Kohli. Bairstow was 13 runs off 61 balls before his argument with the former Indian skipper; he teed off splendidly after that, smashing 87 runs off the next 58 balls, and brought up another quickfire century, in 119 deliveries.
After the end of play on Sunday, Bairstow was asked about whether the argument with Kohli spurred him on and it was the turning point of his innings. The 32-year-old asserted that he and Kohli had came up against each other for a decade now and sometimes things go heated up, but, he added, it's all only part of the game on the field.
"We have played against each other for a solid 10 years now. It's a bit of craic. We are fiercely competitive on the field and that's what it is about. We are playing Test cricket and we are two competitors. That's why we play the game and it brings the best out of us. Whatever it takes, you want to get your team over the line and that's part and parcel of the game," Bairstow told Sky Sports News.
India in full control in Edgbaston
Meanwhile, India have ended Day 3 with an upper hand on the game after Jonny Bairstow's blitzkrieg. Bairstow was dismissed for 106 and soon England folded for 284, with India taking a big lead of 132.
In reply, India lost Shubman Gill (4), Hanuma Vihari (11) and Virat Kohli (20) but Cheteshwar Pujara held his end tightly to score a gritty fifty on his return to the Test side. At Stumps on Day 3, India are 125/3, leading by 257 runs, with Pujara on 50* and Rishabh Pant 30*.