Mahendra Singh Dhoni, the former Indian skipper who is an Honorary Lieutenant Colonel in the Parachute Regiment of the Territorial Army, will be producing an anthology telling stories of decorated army officers. Dhoni will be collaborating with Studionext for the series.
A source revealed: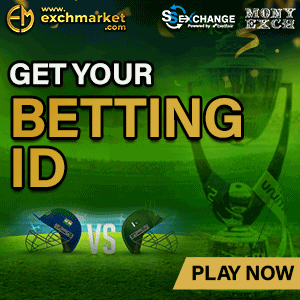 "The show will narrate stories of the brave Param Vir Chakra and Ashoka Chakra awardees. With compelling stories and intriguing content on board, the show is slated for a 2020 release,"
https://www.instagram.com/p/BJdfy4ND70F/?utm_source=ig_embed
As per a TV report, the series will bring out the personal stories of decorated army officers as MS Dhoni wants to bring the journey and lives of Army officers in front of everyone. Currently, the show is being scripted and the team is busy sorting out the formalities before finally starting the shooting of the series.
Talking about his professional front, speculations are on heights over MS Dhoni's retirement ever since the World Cup ended in July this year. The former Indian skipper played his last international match against New Zealand in the semi-final of the World Cup. As soon as the world cup was over, he took a sabbatical from the game and kept on extending it.
Soon after the news of the series came out, social media was flooded with tweets and posts appreciating MS Dhoni for coming up with an amazing idea of bringing the journeys of Indian army officers in limelight.
Here, check out the reactions of Twitterati:
https://twitter.com/Its_Sneha_/status/1204309221442904064?s=20
https://twitter.com/Afshakhafann/status/1204309507490271232?s=20
https://twitter.com/Its_Sony_/status/1204309471696052224?s=20
https://twitter.com/Raushan_099/status/1204305459747774464?s=20
https://twitter.com/ckguju1/status/1204310293846876161?s=20
https://twitter.com/pyari_Saniya/status/1204309394957197312?s=20
https://twitter.com/thakur_s9/status/1204311728273518593?s=20
https://twitter.com/mahilover07/status/1204309492390739969?s=20
https://twitter.com/mithhi_chhuri/status/1204309354737885184?s=20
https://twitter.com/ViratWorld_/status/1204306994238115840?s=20
https://twitter.com/gautam__singh__/status/1204304934302187520?s=20
https://twitter.com/kumar__Sonu___/status/1204303263048204288?s=20
https://twitter.com/SarcasticRohan/status/1204302742715424768?s=20