Sourav Ganguly, the BCCI's new President, said he will find out why National Cricket Academy (NCA) in Bangalore refused to conduct the fitness test of India's pace bowler Jasprit Bumrah.
Jasprit Bumrah is currently recovering from a back injury that has kept him away from the game ever since September. He played his last for India in the Tests against the West Indies. He has missed Test series and limited-overs series against South Africa and Bangladesh at home.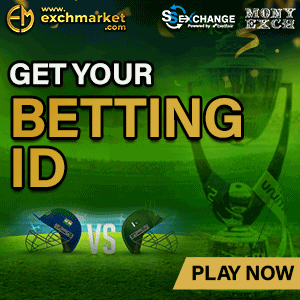 Jasprit did only what he was instructed to do, as per the sources, the bowler went to England to consult a specialist. He returned back in October and from there on he began his rehab process that includes recovery, conditioning, strength training and returning to nets.
However, according to the National Cricket Academy (NCA), Jasprit Bumrah merely followed any instructions. The Times Of India quoted a source saying:
"They have told him, 'you're fine. So there's no need of a fitness test. You should go and seek it from the specialists you've been working because they're the people who have been testing you and know your fitness status the best."
However, another source revealed that he followed all the instructions given by NCA. They source was quoted:
"At no point in time did Bumrah act on his own. He was asked to report in Visakhapatnam and bowl in the nets, which he did. He was asked to travel from Visakhapatnam to the NCA in Bangalore, which he did as instructed. The NCA told him that they could not conduct his fitness test and asked him to return to Mumbai, which he did. The decisions were not his,"
Talking about the same issue, Sourav Ganguly said that he will find out the matter and will talk to the NCA head Rahul Dravid regarding this. He said:
"I will find out what exactly is the reason. NCA has to be first and final point of every international cricketer. It's just been a couple of months since I have taken over. I will speak to Rahul (Dravid). I met him a few times. We will understand the problem and solve it."
He added:
"From outside, and who has not seen this very closely, Bumrah has been injured for a while. I was not part of system while he was sent. What happened? But if you ask me, NCA is a place for Indian cricketers. Everything has to go through the NCA so we will find out,"
Well, notably it is mandatory for every cricketer to undergo a fitness test at the NCA in order to get selected in the National cricket team. However, as Jasprit Bumrah consulted his own specialists in the United Kingdom on the way to recovery and was not present at the NCA in Bangalore, the academy has refused to conduct his fitness test.