Who Is Richer Between Sachin Tendulkar And Virat Kohli: A Duff & Phelps Celebrity Brand Valuation Report 2021 released at the start of the year 2022 named former India skipper Virat Kohli as the most valued Indian celebrity for the fifth year in a row, even though the Brand Kohli took a hit following his resignation as the Indian skipper and tussle with the BCCI – a dip in his brand value to $185.7 million last year from a high of $237.7 million in 2020.
Legendary former batsman Sachin Tendulkar occupied the 11th position in the latest ranking with a brand value of $47.4 million. But, even after 9 years of his retirement, Sachin Tendulkar remains the richest cricketer on the planet – yes, ahead of the likes of Virat Kohli and MS Dhoni.
Though Sachin Tendulkar retired from international cricket in 2013, his fan following and craze around his every move have kept the Master Blaster amongst the most expensive brand endorsers and ambassadors.
Who has more Instagram followers: Virat Kohli or Sachin Tendulkar?
Speaking of fans on social media, Kohli, who has 211 million Instagram followers, is reported to have increased his advertisement per Instagram post charge to around 6-7 crore! Tendulkar, who has 35 million followers, which is much less compared to Kohli, is believed to charge not too less than what the 33-year-old Kohli does.
According to a report in DNA India.com last year, Tendulkar's net worth is $120 million, translating to roughly over 950 crores. Kohli, who is the face of Puma and his own brand Wrogn, has his net worth reported to be close to $105 million, which is approximately INR 850 crores. Apart from the insane advertisement and brand endorsement money that Kohli rakes in, he is also amongst the highest-paid cricketers (which was his first profession and which forged his name on the map) by the BCCI and his IPL franchise, RCB.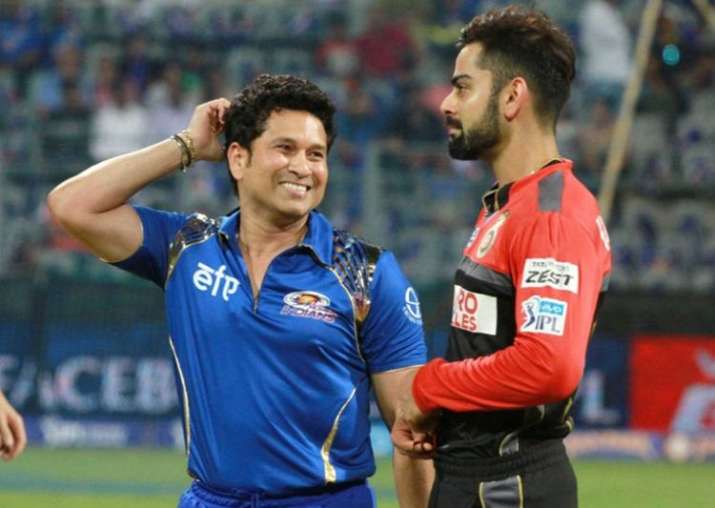 The fact that gigantic companies such as Livpure, Luminous and BMA have continued their association with Tendulkar even after almost a decade of his cricket retirement asserts the fact that the Mumbaikar is still a much-followed personality and his choices influence millions around the globe.
Will Virat Kohli break Sachin Tendulkar's record?
So, Virat Kohli has some catching up to do on the field in terms of runs with the God Of Cricket. Sachin Tendulkar is the leading international run-scorer with 34357 runs for India. Kohli has so far amassed 23726 international runs, and is unlikely to beat Tendulkar's record. Though he may soon surpass Tendulkar's net worth.