Just like every year, this year's auction threw a number of surprises. While many big names in the cricket world went unsold, on the other hand, many young local talents were pulled in to fill the seats.
Among many, Kesrick Williams was one such name who failed to find it's buyer the auctions. Kesrick Williams was expected to cause a bidding war in the IPL auction. Before the auctions, Kesrick Williams was all over the news for his duel with Virat Kohli during the T20I series and for his amazing performance in the just concluded T20I against West Indies.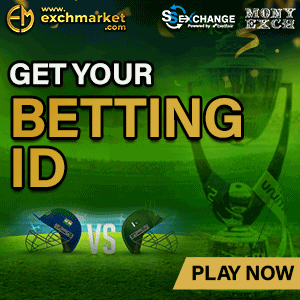 Meanwhile, Kevin Pietersen, the former England batsman, mocked Indian commentator, Sanjay Manjrekar after Kesrick Williams went unsold in the recently-concluded Indian Premier League (IPL) auction for the 2020 edition.
Well, earlier Sanjay Manjrekar had taken to his Twitter and wrote that Kesrick Williams can be a useful option in the upcoming Indian Premier League. Praising him, Sanjay wrote:
"Go for Kesrick Williams guys. Perfect bowler for IPL conditions. #IPLAuction"
Here, check out the tweet:
Go for Kesrick Williams guys. Perfect bowler for IPL conditions. #IPLAuction

— Sanjay Manjrekar (@sanjaymanjrekar) December 15, 2019
However, Kevin Pietersen, the former English cricketer disagreed with him. In his reply to a twitter user, KP wrote how Kesrick doesn't have anything special apart from his celebration. Replying to the Twitter user, Kevin wrote:
"Completely disagree. He's not good enough! He has nothing special apart from his celebration…"
Here, check out his reply:
Completely disagree. He's not good enough! He has nothing special apart from his celebration…

— Kevin Pietersen? (@KP24) December 15, 2019
Well, seems like Kevin Pietersen has decided to get under the skin of Sanjay Manjrekar when the latter praised Nicholas Pooran. Almost after a week after his tweet on Kesrick Williams, Sanjay Manjrekar tweeted:
Nicholas Pooran. ???????#INDvsWI

— Sanjay Manjrekar (@sanjaymanjrekar) December 22, 2019
Kevin Pietersen then took a dig at Sanjay Manjrekar by replying to one of his followers. Mocking Sanjay Manjrekar for his Tweet, KP wrote:
"How did Williams go in auction?!How did Williams go in auction?! "
Here, check out his twet:
How did Williams go in auction?!

— Kevin Pietersen? (@KP24) December 22, 2019