Hardik Pandya kickstarted his new year with a bang. He took the internet by storm as he announced his engagement with the Serbian actress Natasa Stankovic.
The couple was making news for a long time now for their rumored relationship. The couple was always surrounded by paps whenever they stepped out to hang-out. However, on the very first day of the new year, Hardik Pandya decided to bring drop the curtains around his relationship.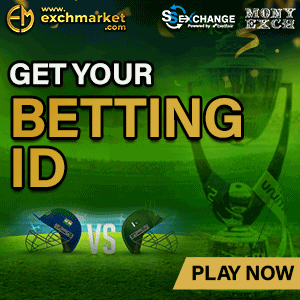 On Wednesday, Hardik Pandya took to his social media and announced his engagement. In his Instagram post, Hardik Pandya shared a few pictures and videos, where he can be seen proposing Natasa on a boat, in front of his closed friends. Sharing the pictures and videos on Instagram, Hardik wrote:
"Mai tera, Tu meri jaane, saara Hindustan. ??01.01.2020

#engaged"
Here, check out the Instagram post:
https://www.instagram.com/p/B6xrw7WlubB/?utm_source=ig_embed
The pictures and videos went viral in no time and were everywhere on the social media. Fans flooded the Instagram post of Hardik Pandya with congratulatory messages and amazing reactions. However, there were many who trolled the cricketer for his looks. From trolling him on his complexion to claiming that Natasa is marrying him for money, shameless netizens are leaving no stone unturned to troll Hardik Pandya.
Here, check out some of the reactions from Twitterati:
https://twitter.com/RoHitman0045/status/1212419867225100288
– Lasith Malinga
– #HardikPandya
– Vinod Kambli
– Shimron Hetmyer

All of them of prove ONLY ONE FACT.

GIRLS are worst when it comes to selecting life partner.

HENCE, GIRLS SHOULD DO ARRANGED MARRIAGE WITH ABLE GUIDANCE OF THEIR PARENTS. pic.twitter.com/OtjKUi58Sd

— Kana Sir❁????? ֍ #HappyNewYear #2021 #2022 (@Kanatunga) January 1, 2020
Virat'a reaction after seeing #HardikPandya 's gf pic.twitter.com/TqWkyoACdD

— साबू 2.0 ठाकुर साहब 2.0? #TPN parody acct (@Sabu4mjupitor) January 1, 2020
whn a guy completed his '16Somvaar' with dedication#HardikPandya congratulations pic.twitter.com/cM3EXR7eLb

— mitho_0n – not – Chakravarty (@MithoonSaagar) January 1, 2020
After Getting the news of Engagement of #HardikPandya and #NatashaStankovic
KL Rahul be like pic.twitter.com/uf6wJVrOHt

— Meera Rajput (@RajputMeera01) January 1, 2020
My reaction to Hardik Pandya's engagement. pic.twitter.com/3iAhhDs9pL

— Amit Dahal (@AmitDahal) January 1, 2020
https://twitter.com/vipul_actually/status/1212378620447973377
Congratulations #HardikPandya
Never lose hope Guys pic.twitter.com/cByiQrlmL1

— MIB (@memer_g) January 1, 2020
https://twitter.com/washersrkian12/status/1212442738437705728
https://twitter.com/VickyYadav_/status/1212399391958544387
But thankfully there were many sensible people on Twitter who tried to bring some sense into the trolls. Some people slammed all the trollers for making fun of Hardik Pandya and acting 'racist' in the name of memes. Here, check out the reactions here:
Judge a man by his talent, not by his looks.
Hardik Pandya deserves everything like any of us. Trolling him for his skin colour doesn't make any sense.

— Angoor Stark ??? (@ladywithflaws) January 1, 2020
I'm a cricket fan. When I saw #HardikPandya trend I checked to see what was up. He's engaged. So far so banal. But on reading comments by Indians–Indians!–I was stunned to see so many mock him for his dark skin, making jeering comparisons with his Serb fiancee's white skin.
UGH

— Tunku Varadarajan (@tunkuv) January 1, 2020
I don't know what's wrong with people.
These kind of Jokes are sick#NatasaStankovic #HardikPandya pic.twitter.com/wycvfyP75V

— Dr Nimo Yadav (@niiravmodi) January 1, 2020
https://twitter.com/GappistanRadio/status/1212460391328108546