Former Indian Cricketer cricketer and iconic figure in Indian cricket, Suresh Raina is well-known for his incredible contributions to the Indian squad. Cricket fans all throughout the globe know Raina very well. He was a vital component of the Indian team that won the ICC Cricket World Cup in 2011 under the inspirational captaincy of MS Dhoni.
Thanks to his incredible exploits in the Indian Premier League, Suresh Raina—often referred to as "Mr. IPL"—became an invaluable member of the Indian cricket squad. His skill as a middle-order batsman, skilled part-time spinner, and superb fielder all contributed greatly to the team's victories. At the 2011 ICC World Cup, Raina's influence was most noticeable when he was instrumental in India's triumphs over Pakistan and Australia in the quarterfinal and semifinal, respectively.
In the upcoming ICC Men's Cricket World Cup 2023, Raina's intriguing contrast, Glenn Phillips, is a name that many are taking notice of. Phillips, a New Zealander, has shown an amazing combination of abilities that are reminiscent of Raina's best days. He has shown his skill with the ball in addition to his batting abilities, thus confirming his status as a vital member of the Kiwi squad.
As an all-rounder, Glenn Phillips has made a name for himself, which is quite similar to Raina's cricketing adaptability. His efforts have been vital in bowling as well as batting, greatly improving New Zealand's World Cup success. Throughout the competition, Phillips has shown his mettle by amassing over 100 runs and taking six significant wickets.
Glenn Phillips is just as skilled at fielding as Suresh Raina, who was praised for his exceptional abilities. Acclaimed for his dexterity and capacity to produce brilliant moments in the field, Phillips has become one of the best fielders in modern cricket.
Suresh Raina Names The New Zealand Cricketer Who Plays Exactly Like Him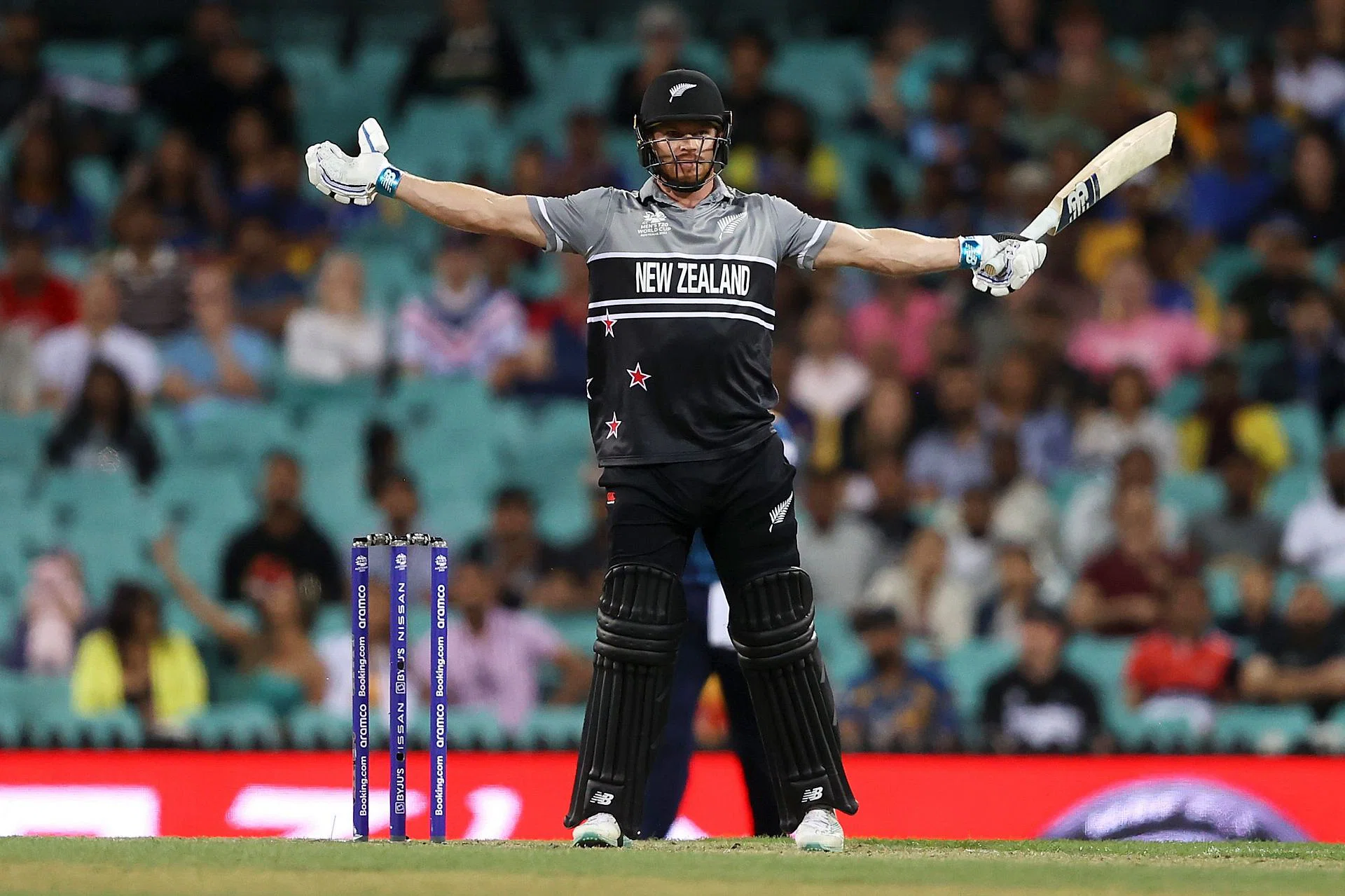 Raina and Phillips are quite similar in that they both work well against left-handed batters Raina was always good at getting rid of left-handers while he was playing cricket, and Phillips has shown that same ability. Raina himself noted that Phillips performs very well against left-handed batters, pointing up this resemblance.
In the present cricket scene, Suresh Raina couldn't contain his enthusiasm for Glenn Phillips when asked about a player who resembled him. Raina cited Phillips's excellent batting versatility, superb fielding, and potency against left-handed batters. He also spoke nostalgically about his own days when he bowled against lefties and got important wickets.
According to Raina herself, "I would say Glenn Phillips. He's a gun fielder. He is bowling really well. He bats anywhere for his team. And the best thing about him is he's bowling very good against lefty [left-handed batters]. I used to bowl against lefty. I also took couple of wickets."
View this post on Instagram