Joss Buttler had a tough time during the Test series against South Africa. The England cricket team were put off-guard after South Africa gave their best to save the Cape Town Test.
In the opening test against Proteas, Buttler scored 12 and 22. During the test in Cape Town as well, Joss Buttler failed to leave a mark with his bat as he finished the match with the scores 29 and 23, in both the innings respectively.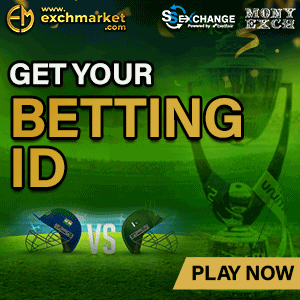 Besides failing to leave a mark with his bat, Joss Buttler also got himself entangled into a controversy with Vernon Philander. The swashbuckling cricketer was heard, using cuss words for the Proteas' Vernon Philander.
Well, Joss Buttler lost his cool when Vernon Philander came to bat. During his knock, Philander was unaware of the throw and he realized it at the last moment, Vernon tried to evade the ball. Buttler, who was standing behind the stumps collects the ball and started a rant against the Proteas all-rounder. went on to call Philander a 'f**king knobhead'.
Joss Buttler might have done this to put pressure on Vernon Philander, who continued to play in the middle for as many as 51 balls. Vernon Philander was the last player to go back to the pavilion and Buttler got his wicket in the 138th wicket.
People on social media are very upset with the way Joss Buttler disrespected Vernon Philander during the match. Twitterati are now taking the twitter to slam Joss Buttler for abusing Vernon. Many prominent people including cricketers like Dale Steyn also joined into slam Joss Buttle for his language.
Here, check out the reactions of Twitterati on this:
Well, that was loud and clear. https://t.co/Mr7ZftfUUg

— Dale Steyn (@DaleSteyn62) January 7, 2020
No problems with a bit of heated banter, but calling someone a "f&#@ing knobhead"? That's a school ground insult. You can be smarter than that @josbuttler ? https://t.co/b0fVpYVAJb

— dieter lehmann. (@thisIsDieter) January 8, 2020
Absolutely foul and disgusting. Such doesn't belong in sports. @josbuttler Kids were watching – you have no filter – you're the fucking knobhead.. https://t.co/nLfd6WSAzS

— Alex Phungo (@GenuineAlex) January 8, 2020
https://twitter.com/DougSaxby/status/1214830921372667905?ref_src=twsrc%5Etfw
Am I the only person who thinks Big Vern should go find Jos Buttler while he's out and about in Cape Town tonight to finish the conversation the 'keeper started earlier today?

— Simnikiwe Xabanisa (@simxabanisa) January 7, 2020
Jos Buttler's Test career thus far has been defined by two things.
1. Laughing after Steve Smith was hit by a bouncer.
2. Calling Vernon Philander a 'fucking knobhead'.

Now he needs to score some runs. pic.twitter.com/bd3yGC0gkq

— Mayukh Ghosh (@stock_delivery) January 8, 2020
Wow @josbuttler… Should be ashamed of yourself pal… You and David Warner must be the worst low breeds of all time #norespect #SAvENG https://t.co/Tos9gDPXY7

— Chris Brown (@ChrisBrown2912) January 8, 2020
Thought it was an awesome test. All 5-days. Especially the 5th day. Pity about the Jos Buttler vs Big Vern incident. If that is cricket then I am not a supporter.

— Rágnár Ván Töndérsön (@Slipcatch) January 8, 2020
https://twitter.com/jamestingray/status/1214555459379589127
https://twitter.com/billz_25/status/1214555092487032832