Virat Kohli and Babar Azam To Play Together In Afro-Asia Cup in 2023: If the latest reports are to be believed, then the top Indian and Pakistani players could team up together next year as the Afro-Asia Cup might make its return. The event was last played in 2007 and because of the log-jammed schedule of all players and the political tension between the two arch-rivals, the tournament hasn't taken place for the past 15 years.
Babar Azam And Virat Kohli To Play In The Same Team?
According to a report in Forbes.com, the players of India, Sri Lanka, Pakistan, Afghanistan, Bangladesh and Nepal may play together for the same team in 2023 if the organizers bring back the Afro-Asia Cup.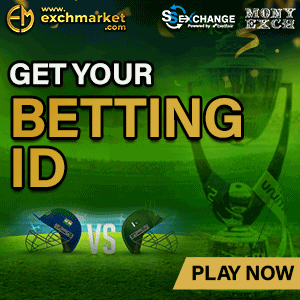 The approval of the boards – in particular the BCCI and the PCB – is still required as they would be able to sign the availability of the players after the IPL 2023 for this match.
ACC head of commercial and events Prabhakaran Thanraj was quoted as saying by Forbes.com, "We haven't got confirmation from the boards yet. We are still working on the white paper and it will be submitted to both boards. But our plan is for the best players from India and Pakistan to be playing in the Asian XI. Once plans are finalized we will go into market for sponsorship and a broadcaster."
If this fixture does get the green light from the BCCI and PCB, then we may see the likes of Virat Kohli, Babar Azam, Rohit Sharma, Rashid Khan and Shaheen Afridi play in the same team!
Twitter reacts to Afro-Asia Cup news:
Fans were salivating at the thought of these international superstars playing together and it also brought back nostalgic memories for long-time followers of the game.
India and Pakistan players are likely to team up together as Africa vs Asia cricket series might be scheduled in mid-2023. (Source – Forbes)

— Johns. (@CricCrazyJohns) June 17, 2022
Babar, virat, rizwan, rohit in same team

— Prayag (@theprayagtiwari) June 17, 2022
Shaheen – Boom – Rashid

— Johns. (@CricCrazyJohns) June 17, 2022
This is big news for Indo-Pak cricket fans!!! There are plans under Asian Cricket Council to schedule Afro-Asia Cup based on T20 format in mid 2023 which will feature top cricketers from Pakistan and India together. Kohli Babar Rohit Bumrah Rizwan Shaheen together?Damn!! (Forbes)

— Arfa Feroz Zake (@ArfaSays_) June 17, 2022
Exclusive: Stars from India & Pakistan are set to team up in a revival of the Asia-Afro Cup, which was held in the mid-2000s. It's part of a Jay Shah-led Asian Cricket Council rebrand aiming to develop women's, Associates and junior cricket @ForbesSports https://t.co/43kqy52mjU

— Tristan Lavalette (@trislavalette) June 17, 2022
Woah…Afro-Asia cup again

Proper nostalgia… bring back no 1 team vs Rest of the World too https://t.co/8wiXaqLG8s

— #GillOP (@EternalBlizard_) June 17, 2022
Childhood memories ..afro Asia cup..ah.

— Nawaidcric (@Nawaidkhan99) June 17, 2022
According to several media reports, players from India and Pakistan are likely to feature in a series b/w Africa XI and Asia XI, likely to be scheduled in mid-2023. Babar Azam, Shaheen Afridi, Mohammad Rizwan, Rohit Sharma and Virat Kohli could be playing for the same team.

— Farid Khan (@_FaridKhan) June 17, 2022
Can't wait for a top order of Rohit Rizwan Babar kohli in T20 https://t.co/vGGb8a54X9

— ∆ (@CaughtAtGully) June 17, 2022
As for India and Pakistan, the neighbouring countries now only play against each other in ICC tournaments. The two teams last locked horns in the T20 World Cup 2021 when Babar's side became the first Pakistani team to beat India in a World Cup encounter.
They last met in a bilateral series way back in 2013 when Pakistan toured India for white-ball matches and they last played a Test match in 2007.