Former Indian skipper, MS Dhoni seems to be enjoying his sabbatical and making most of his time away from the cricket world. The legendary cricketer has been spending quality time with his family and has been making a lot of news with his appearances at events.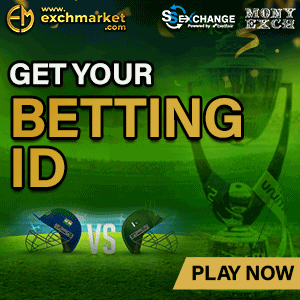 On Tuesday, Sakshi Dhoni took to her Instagram and shared a video, where the couple can be seen checking out from Taj Palace Hotel in New Delhi. In the video, Sakshi Dhoni can be seen teasing MS Dhoni by calling him "Sweetie" again and again and asking him why isn't he looking at her? She even asks a staff member "He is cute no?", to which the staff member nods in a yes.
https://www.instagram.com/p/B71XoYnHSwD/
In another video, Sakshi continues to tease MS Dhoni and asks him why is he blushing. However, it's the reaction of MS Dhoni that has been winning hearts as he just can't stop blushing.
The video of the same has been going viral on Instagram and fans are in love with the adorable chemistry between the two.
Here, watch the video:
https://www.instagram.com/p/B72vCLvHZbX/?igshid=gmkkcxh9b3x
This isn't the first time that the adorable chemistry between the two has broken the internet. Earlier this month, MS Dhoni and wife Sakshi Dhoni welcomed the New Year in a very romantic way. A video of the couple went viral on Instagram where they both can be seen dancing romantically.
Here, watch the video:
https://twitter.com/PrachiNotDesai/status/1212813028086804480
Last year, Dhoni also posted a funny video featuring Sakshi Dhoni and him, where the couple can be Dhoni was seen making fun of Sakshi's dialogue delivery. He mocked Sakshi by saying, 'you can't read from a piece of paper, how will you deliver it'. Here, check out the video:
https://www.instagram.com/p/B6IeZOAl5CG/?utm_source=ig_embed
Talking about his professional front, the speculations on MS Dhoni's future with Team India continue to intensify. Recently, MS Dhoni's annual contract with the Indian cricket team was not renewed by the BCCI which has eventually added more fuel to the already fuming fire.