Why Virat Kohli is ready to shatter all records in IPL 2023? Virat Kohli has been one of the, if not the, biggest icons of the IPL, and he's among the only few cricketers who have played in all 15 seasons of the IPL. His being associated with RCB – Kohli is the only player in the history of the IPL to have played all 15 editions for a single team – has been one of the biggest player-team stories in the sporting world.
He's currently the all-time leading run-scorer in IPL history with 6411 runs with the help of 5 centuries and 42 fifties.
However, his form in the recent years, especially since after cricket resumed in the pandemic era, has been dodgy in the IPL. In the last three years, he's managed two 400+ seasons and one 300+ season, but he's clearly not been at his best, as his strike rate of about 120 in the last 3 seasons indicates.
Last year in the IPL, he averaged 22 and struck at only 115 – numbers miles below what his best-ever season, in 2016: 973 runs, average of 81 and strike rate of 152.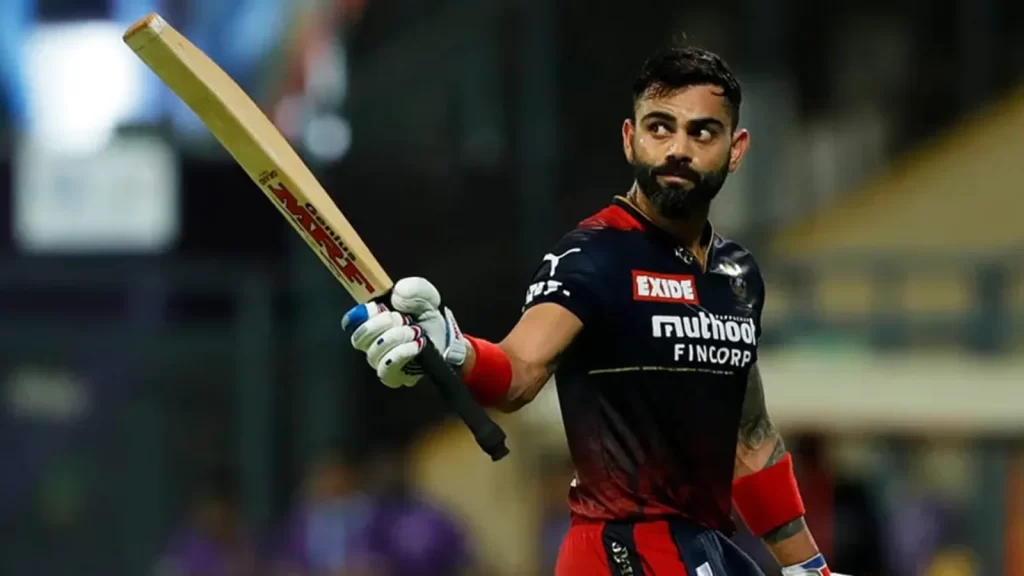 However, there are a couple of major reasons why we believe Virat Kohli will be back to his best in the upcoming IPL 2023, which starts on March 31.
Here are two primary reasons why Virat Kohli could have a bumper IPL 2023:
Kohli is in better form and has higher confidence this year than in the past few years
The one – or few – big thing that has happened in between IPL 2022 and IPL 2023 is that Virat Kohli has ended his 71st-century drought – that question of the wait for his 71st  international century had followed him for three years, which he finally put to bed last year in September with a maiden T20I ton.
Then he hit 3 ODI centuries and then eventually also, earlier in March, broke his Test century drought, against Australia, putting all and any doubts over his form and confidence to bed.
Now, Virat Kohli comes into the IPL 2023 with a burden-free mind, having removed the saddle of the questions around his international run; he comes into the tournament with the sole aim to peaking in the IPL again, and dreaming of the IPL trophy again.
Virat Kohli will be back to playing at the batting-friendly M. Chinnaswamy Stadium
The biggest factor why we believe Virat Kohli will be unstoppable with the bat in IPL 2023 is that he will be back to playing at RCB's home ground: M. Chinnaswamy Stadium.
It was perhaps a bit of bad luck for Kohli that his dip in form in last three years coincided with the pandemic era, wherein for two seasons the IPL was played in the UAE, and last year, the teams played only in Mumbai and Pune.
Now, back at the tiny-sized Chinnaswamy Stadium which has flat, batting-friendly surfaces making the venue a batsman's paradise, Virat Kohli will be itching to have a go in the IPL 2023.
Virat Kohli's record at the Chinnaswamy Stadium is simply sensational: since he became an RCB regular, from 2010 Kohli has scored over 1500 runs at the Chinnaswamy Stadium, averaging 38 and has a strike rate of 140, and has smashed 3 centuries and 16 half-centuries at RCB's home ground.
Be aware the bowlers, KING Virat Kohli is back!