India's discarded off-spinner Harbhajan Singh, who has 711 international wickets to his credit, feels he still have cricket left him and he hasn't given up on his dream of representing the country once again.
Harbhajan Singh hasn't been included in the side as there are plenty of good spinners going around. The likes of Ravichandran Ashwin, Ravindra Jadeja, Amit Mishra, Jayant Yadav and others are doing well and with age not on his side, Harbhajan Singh is being ignored by the selectors.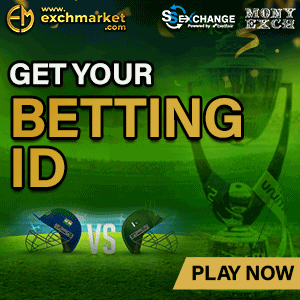 Speaking to Hindustan Times, Harbhajan Singh said that he is looking forward to doing well in the domestic tournaments and also in the Indian Premier League (IPL) to make a comeback in the team for ICC Champions Trophy 2017.
"I am focused on making a comeback to the India team. I haven't given up and want to do well in whatever chances I get in the coming three-four months. I am targeting the Champions Trophy (June, in England). Till then, I need to perform consistently and to my potential. I will be working hard to achieve this target for Punjab and then in the IPL," the Harbhajan Singh told Hindustan Times.
"Yuvi is a fighter who never gives up easily. To make a comeback, he had to score a lot many runs. He did that, scoring so many runs in Ranji Trophy, including a couple of big knocks. His comeback is inspiring for others too. He has been India's finest finisher and, knowing his potential, I am sure he will do well against England," Bhajji said.