The IPL 2023, which will be the 16th edition of the competition, will kick-start on March 31 with the mega-clash between defending champions Gujarat Titans hosting MS Dhoni's Chennai Super Kings at the Narendra Modi Stadium, Ahmedabad.
Teams bolstered their squads in the Indian Premier League 2023 auction which happened in December, three months ago. Now, the franchise owners will be hoping for their retained and newly-bought players to deliver them the goods and repay the faith, and money, they have invested in them
Despite T20 being in a really batting-friendly era, and pitches getting better and better for the batters over the past decade in the shortest format, it is still quite a stunning fact that only two times batsmen have breached the 150-run mark in the Premier League: Chris Gayle's 175* in 2013 and Brendon McCullum's 158* in 2008.
There could be an addition to this small list in this year's tournament.
Here are 3 batsmen who hit 150 runs in an innings in IPL 2023:
Jos Buttler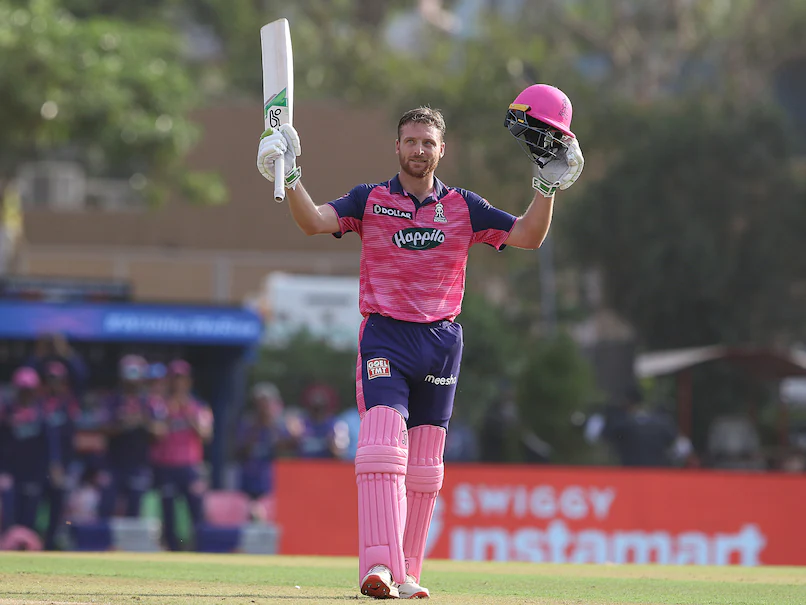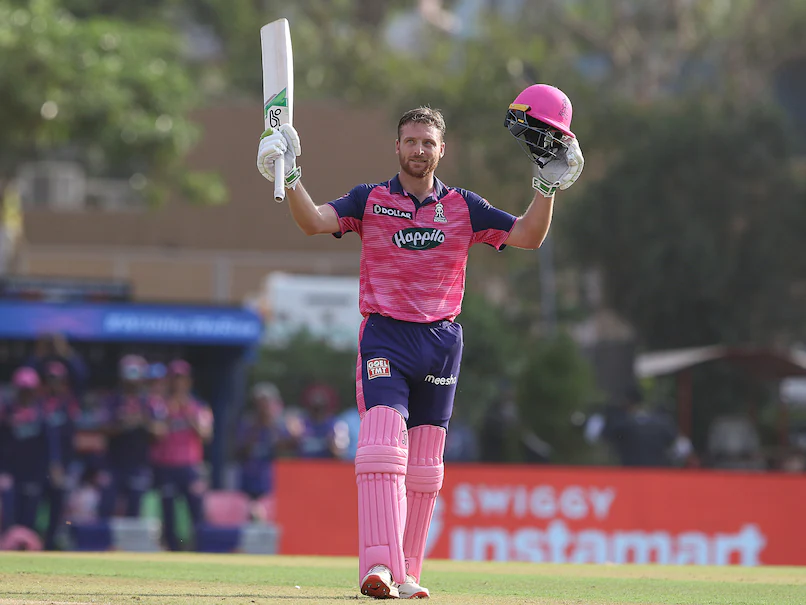 Easily the first name on anyone's mind to break the 150-run barrier – and even Gayle's 175 runs Premier League record – would be Rajasthan Royals opener Jos Buttler. Buttler is one of the most destructive batters in T20 cricket and has been in surreal form over the past three years.
He's been one of IPL's top run-getters since he started opening.
Last year, in the first half of the tournament, he even threatened to break Kohli's 973 runs record but fell about 100 runs short. In Indian Premier League 2022, Buttler grabbed the Orange Cap for scoring 863 runs which included 4 blockbuster centuries. He had a strike rate of 149.
Buttler believes in making the most of the 6 overs of powerplay restrictions, as his League powerplay strike rate of 143 suggests; and he has a death overs strike rate of 201. So, if Buttler bats even more aggressively in the powerplay and stays on till the end of the innings, there is a chance that he can go past not only the 150-run milestone, but even take down Gayle's 175 runs epic record.
Kishan will be itching to go back to and play at the batting-friendly Wankhede as the League returns to its traditional home-and-away format. Kishan was cemented as MI's first-choice opening partner for Rohit last season and is also the backup opener for Team India in white-ball cricket.
However, the left-hander needs to go back to playing the aggressive brand of cricket he used to prior to being ascended to his new role. Kishan is at his best when opening and playing an attacking, free-flowing, unburdened form of cricket.
While he had an ordinary Indian Premier League 2022, before that Kishan had been cracking the ball fearless – without the burden of being dropped or excluded from the side if he fails. Until the end of Indian Premier League 2021, Kishan had a middle-overs strike rate of around 145, and he exploded spectacularly in the death overs, strike rate of 208.
So MI would tell Kishan to revert to his explosive style and let the likes of Rohit and Tilak Varma play the anchor role, which suits them, allowing Kishan to bat in his naturally aggressive manner. If it goes to plan, Kishan could well be soaring his best of 99 in the Indian Premier League to over 150.
Ishan blasted a double century in ODIs – so there's talent and ability to bat for long period. He just needs his intent back to score his maiden century, and even 150 in the Indian Premier League, especially when batting at the Wankhede.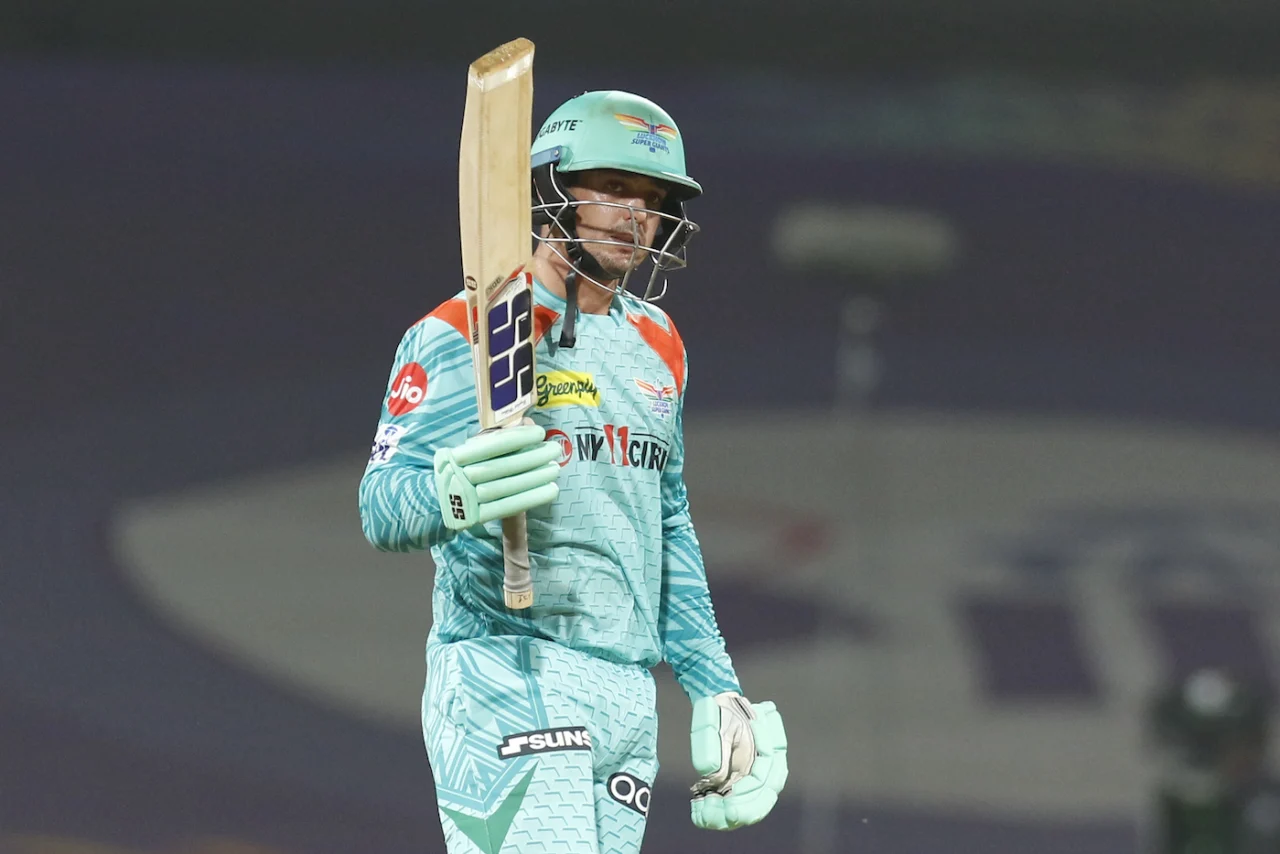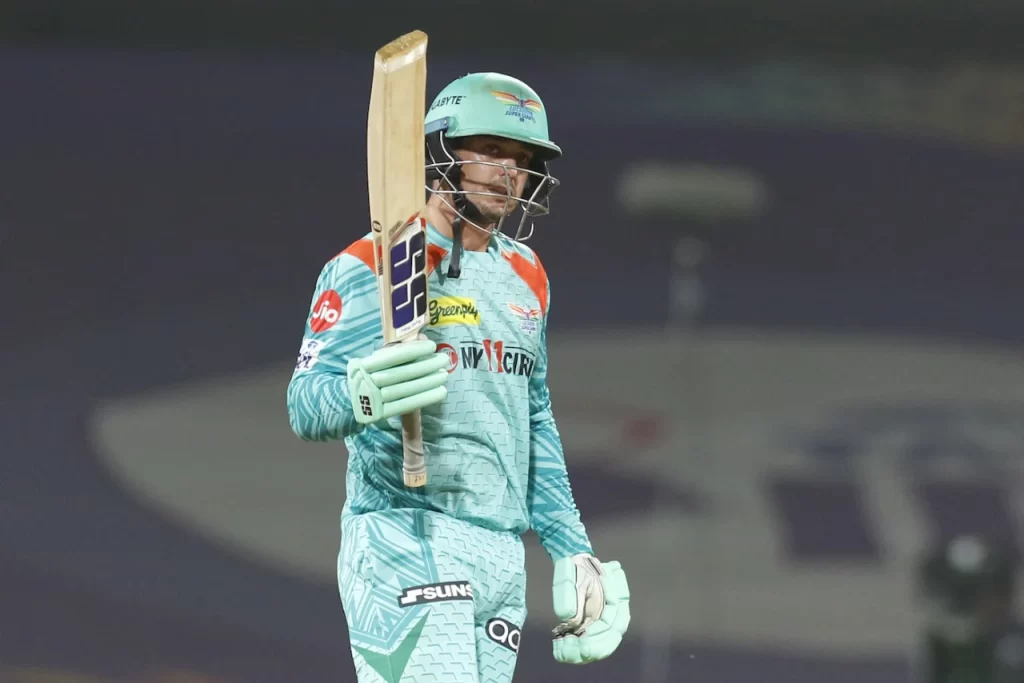 de Kock actually has the third-highest individual score in the League's history: 140* vs KKR that he scored last year for LSG in the game in which he formed a 210-run unbeaten partnership with KL Rahul.
Rahul and de Kock seem to become one of the best partnerships in the Indian Premier League: Rahul playing the anchor role allows de Kock to bat aggressively, and de Kock scoring quick runs allows Rahul to take his time. That 210-run stand vs KKR encapsulated this perfectly: de Kock had a strike rate of 200 while Rahul struck at 133.
In the Indian Premier League 2023, Quinton de Kock could be eyeing to break his own personal best of 140 and have a crack at the 150-run landmark, which is completely plausible.