3 Young Indian Players Who Could Rule Test Cricket In The Next Decade: Indian cricket has, indisputably, the deepest talent pool in the world, and perhaps the strongest, the most varied and most experienced current Test squad as well.
India have produced some of the greatest players of the longest format – Sachin Tendulkar, Kapil Dev, Rahul Dravid – and has some of the most exciting all-format current players. India have always been big on endorsing Test cricket, especially former skipper Virat Kohli who has often hailed the format as the pinnacle of the game.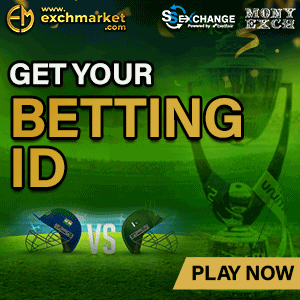 With BCCI's commitment to Test cricket and its aim to see the team become the best in the world for the generation to come, there are a number of standout players who are expected to have highly successful Test careers going forward.
Here are three most exciting Indian youngsters who could rule Test cricket this decade:
Like it or not, but face it: Rishabh Pant is already a Test legend, and one of the greatest wicket-keeper batters to have donned the white jersey for the country. For Pant is the only Asian wicket-keeper to have notched up Test centuries in England, Australia and South Africa!
Groomed as a leader for the future, Pant, who is yet 24 years old, currently has an experience of 30 Tests in which he averages 40. His most memorable knocks came in back-to-back Tests on the last Australia trip – in Sydney and Brisbane, where he helped India conquer Gabba and register an unbelievable comeback series win.
Let's not be shocked by seeing Umran Malik's name on this list even though the 22-year-old hasn't made his India debut yet – let alone his Test debut. But, it's really predictable that Malik will be soon fast-tracked into the Test squad in the coming year or two; his extreme pace – he recently clocked 157 KPH in the IPL – is just too much to ignore.
And the fact that he's being groomed by Protea legend Dale Steyn at Sunrisers Hyderabad means that Malik is quickly learning to gain control over his lines and lengths, as shown in his 21-wicket IPL 2022 season.
He has played just three first-class matches – one of which was with India A, so that indicates that the selectors will at some point in the near future think of getting him into the Test squad.
Malik's pace, in any conditions, will be good enough to rattle the opposition; imagine, the J&K fast bowler bustling in and hurling down 160 KPH deliveries at Cape Town or Brisbane, or Eden!
Amongst the coterie of highly talented batters to have debuted for India in recent years, Shubman Gill took to Test cricket like fish to water when he looked so comfortable in Australia in his debut series. He played a significant knock of 91 in the Gabba win.
Returning home, Gill then showed his spin game vs England in Chennai and Ahmedabad on minefields. Barring injuries and a shocking dip in form, 22-year-old Gill is set to be part of the Indian Test eleven – whether as an opener or a middle-order batsman that is to be seen – for the next decade and is expected to be a torch-bearer of the five-day game.