Recently, there was a video uploaded by BCCI on their official website where Yuzvendra Chahal was talking to his teammates while traveling in a bus. At the end of the video, he showed on the camera that the last corner seat has been kept empty because that is where a legend sits. The seat was of MS Dhoni and he mentioned who the whole team is missing the former Indian captain.
MS Dhoni is a living legend and everybody is waiting for his return to the field. Currently, he might not be playing but he has set so many records that he is irreplaceable. So, let's have a look at five records that prove nobody can ever replace MS Dhoni.
Most Stumping in an innings most times (ODI)
The wicket-keeper MS Dhoni is known for his stumpings. There is nobody quicker in the game than the former Indian captain when it comes to removing the bails. He does it in a flash. MS holds the record for the most number of stumpings in an innings most times.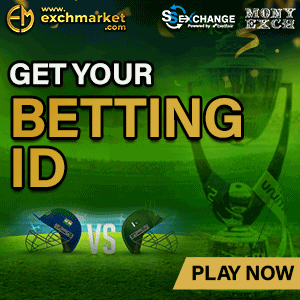 He has done 3 stumpings in an innings three times which is the most by any wicket-keeper. Most of the time, the batsman doesn't even realize that they have been stumped, such is the speed of MS Dhoni. Nobody can ever break his stumping speed as he is the quickest in the game.
Highest ODI average as Wicket-Keeper – Minimum 100 matches
There are only two players who have scored over 10,000 runs as a wicket-keeper batsman in the ODI format. Kumar Sangakkara from Sri Lanka is the first one and he was followed by MS Dhoni. MS has scored 10,773 runs in 297 innings at an average of 50.58.


No other wicket-keeper batsman has a higher average than that of MS Dhoni who has played more than 100 ODI games. These numbers are even more significant because very rarely did Dhoni bat up the order.
It is very difficult for any player to do two jobs at a time and still maintain these numbers after 300 games.
Most runs at No.6 in the ODI format
The most difficult batting positions in the ODI format are No.6 and No.7. Most of the days you have to come in and start smashing from ball one or else you are in when your team is in deep trouble.


Batting at No.6, MS has scored 4164 runs in 129 innings at an average of 47.32. No other batsman has been able to score these many runs from that batting position. Most of his career he batted down the order and he still crossed the 10,000-run mark in the ODI format.
No other batsman will be able to achieve this feat in the near future.
Highest score as a wicket-keeper batsman in the ODI format
MS Dhoni even holds the record of the highest score in the ODIs as a wicket-keeper batsman. In 2005, the Indian wicket-keeper batsman scored 183 without being dismissed against Sri Lanka at the Sawai Mansingh Stadium in Jaipur.


To date, no wicket-keeper batsman has broken this record. Quinton De Kock from South Africa came very close but fell short by 6 runs. MS had a special liking to the ODI format and that's he has set so many records in this format.
Winning all three ICC Trophies
When we talk about captains, MS Dhoni's name will always come up. In 2013, MS Dhoni became the only captain in the history of World Cricket to win all the three ICC trophies and that too with three completely different teams.


It all started way back in 2007 when the inaugural T20 World Cup was held. MS led a young brigade to their first-ever T20 title. In 2011, Dhoni played a captain's knock in the final to help India win their first-ever World Cup since 1983. In 2013, under MS Dhoni's captaincy, India won the Champions Trophy in England.
No other captain will be able to achieve this feat and that is the reason why MS Dhoni – the batsman, the wicket-keeper, and the captain is irreplaceable.