Unlike last time, former Indian cricketer Harbhajan Singh has held himself back from making any predictions or any bold statements regarding the India–Pakistan 2022 T20 World Cup match at the Melbourne Cricket Ground (MCG) on October 23.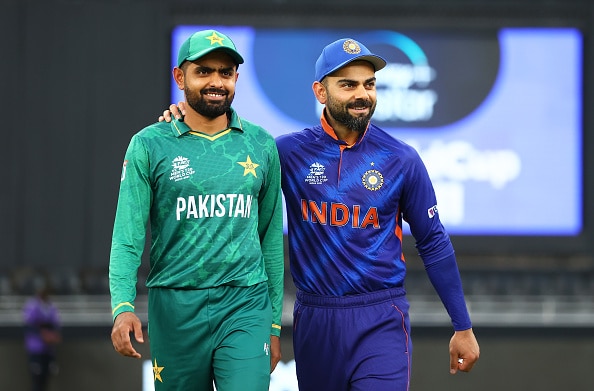 Prior to the India-Pakistan clash at last year's T20 World Cup, in Dubai, Harbhajan had overconfidently said that Pakistan should just give India a walkover because of the strength of the Men In Blue.
However, he was made to regret his statement when Babar Azam's side demolished Virat Kohli's by 10 wickets in their encounter. India were rattled by Man of the Match Shaheen Afridi's scintillating bowling display before Babar and Rizwan chased down 152 with rather ease. That loss proved costly, as, adding a defeat to New Zealand, India failed to qualify for the semi-finals. Harbhajan was trolled mercilessly after India's loss.
I won't be giving any statement: Harbhajan
This time, even with months to go for the arch-rivalry to resume at the MCG, Harbhajan Singh has said that he won't be making any over-the-top predictions, no Mauka Mauka, realizing that he made a massive blunder last time.
"We have another T20 World Cup, and this year, I won't be giving any statement and won't talk over who will win [between Pakistan and India]. Mauka Mauka or whatever, we will see what is going to happen as last time around things went bad due to this," he told to Shoaib Akhtar in a conversation.
India and Pakistan are in the same group, alongside South Africa, Bangladesh and two other teams who will qualify from the Qualifier prior to the main rounds.
The top two teams from each group will proceed to the semi-finals with the final slated for Sunday, November 13 at the MCG.